The Road to Natural: A tale of two brands
The Road to Natural: A tale of two brands
On the second day of the fourth Road to Natural series, we visit small farms in Pennsylvania to explore the challenges and motivations behind regenerative farming.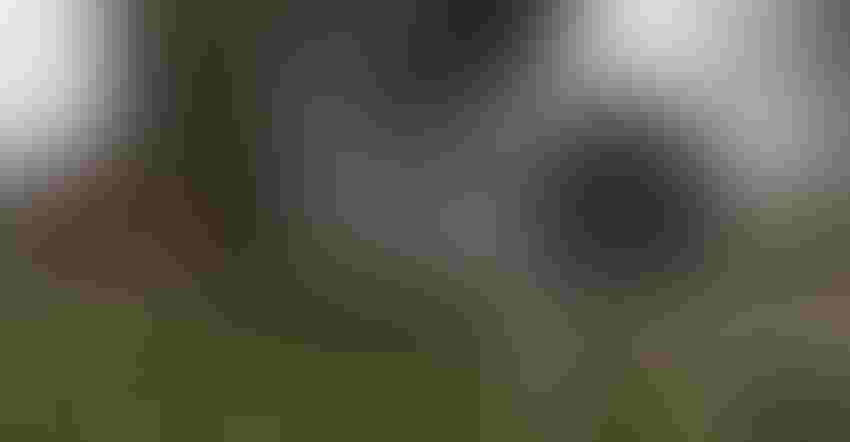 In The Road to Natural: The rise of regenerative series, Nutrition Business Journal Editor Rick Polito and farmer activist Andrew Pittz visit farms and brands on the way to Natural Products Expo East to take the pulse of the regenerative agriculture movement. Read the entire series, which is underwritten by NOW Foods, here.
Mark Dunphy walks the hills of his Seven Stars Farm like he's an 8-year-old showing off his toys. He's that excited. He talks about how quickly the sorghum sudangrass comes up on land nurtured with compost from the cows and how perfect it is for the cows in return. He points to the corn stalks, non-GMO and grown without chemicals of any kind but tall and heavy with grain. He extolls on the nitrogen-fixing capacity of clover and the 7-year pasture and planting cycle he has plotted across the 500 acres of Pennsylvania hill and valley he farms.
That he also has a yogurt brand produced with milk from the farm and processed and packed on site, with the tubs showing up on shelves as far away as Texas and millions of dollars coming back to the farm each year is hardly the point.
The brand is a vehicle to support the farm, he tells us. The brand serves the farm, not the other way around.
"Your brand is the embodiment of what you do," he says, and he sweeps his hand across the field before bringing it to his chest, to his heart. "The brand is just a window for people to see it."
Dunphy's Seven Stars could almost be called the business model manifestation of the regenerative farming ideal and with the term poised to spring across more product labels, websites and hashtag campaigns, it raises important questions for brands racing to embrace the concept. Not just what "regenerative" could mean to consumers, but what it could mean for the whole concept of branding.
Can growing a brand get in the way of growing regeneratively?
Philosophical questions
Dunphy's Seven Stars is certified biodynamic, following standards set by Demeter International that mirror regenerative principals: the soil is restored; the animals are honored; the workers are paid fairly. But the words "biodynamic" and "regenerative" do not appear on the labels of Dunphy's yogurt. The USDA Organic seal and the Non-GMO Project Verified seal are on there, but almost grudgingly. They are there for marketing, he says. He cares less about standards and more about philosophy, he tells us as he leads us up the soggy hills.
Biodynamic is what many consumers believe "organic" to be, he explains. His goal is not meeting a set of standards. He farms the way he does because it's the right way to farm.
The philosophy is the end and the brand is the means.
"I do it because it's a philosophy," he says of the biodynamic certification. "I want people to know I do it. And it's the right thing to do."
A brand is merely, he says, "a billboard of excitement to get somebody to buy something."
The farm doesn't fit on a billboard. 
The challenge at scale
Fifty miles and two turnpikes east in Medford, New Jersey, we see an alternative take on regenerative being explored at Applegate Farms. The meat company, founded in 1987, has been a leader at a national scale on issues like overuse of antibiotics in industrial meat manufacturing. How deeply that leadership resonated with consumers, and how closely big CPG was eyeing that resonance, became clear in 2015 when Hormel acquired the brand for $775 million.
We park outside a gleaming office building, our shoes still wet from walking the thick grass of Dunphy's farm and sip coffee from Applegate mugs while we wait to talk to Gina Asoudegan, the company's vice president for mission and innovation. It's a well-appointed office, a very different experience and a very different smell than the farm we'd walked two hours before. The coffee is delicious.
When she breaks from an all-day meeting to talk with us, Asoudegan speaks with more polish but perhaps equal passion to Dunphy. A small brand committed to staying small, Seven Stars faces a different set of challenges than those faced by Applegate. One of the challenges Applegate contends with, as Asoudegan explains to us in the company's break room, is leadership.
Applegate was not content with being a leader on antibiotics, Asoudegan tells us. Leaders don't stop leading when the followers catch up, as she describes it. "You have to stand for something," she says. "And you have to take the risks to make it happen."
The antibiotics issues have not been entirely settled for U.S. agriculture, but leading on regenerative was an almost obvious and certainly daunting next step. Even a company as well-managed and well-resourced as Applegate is treading the path to regenerative as an exploration and not a declaration of victory, says Trent Hendricks, a Missouri rancher consulting with Applegate on the regenerative effort. "It's not like some other claim where you flip a switch, you have your audit and you figure out how to do it as cheaply as possible," Hendricks says. "This is constantly growing, learning, applying new learnings, you know, learning from failure."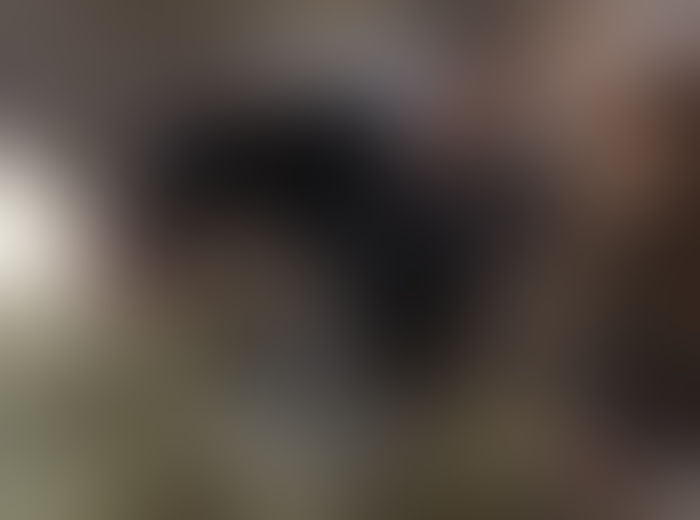 They're not even sure they will call it "regenerative" on the label. Asoudegan knows they won't sell it on the label as the science and she says the consumer awakening depends on some level of social-media-driven peer-to-peer education to gain strength along the way. "All we really need to do is identify who are these people who are out there writing about this stuff, writing about food, writing about flavor, writing about the environment, and bring them in and let them sample it; and then give them the information they need to pass it on," Asoudegan says.
In the end, marketing may be a secondary question. She says the success of Applegate's regenerative efforts will be measured in outcomes and not process. Soil tests and other empirical measurements will ultimately define success.
Another outcome, profit, is also important, but Hendricks and Asoudegan say Applegate will be able to prove regenerative possible at big CPG scale and that's a component of leadership every bit as important as convincing consumers of the value of regeneratively produced food. As Hendricks and Asoudegan describe it, Applegate is "tethered" to Hormel. The smaller company can tug its larger partner along the path.
And others could be pulled into the wake of that.
The first year on the "journey" Applegate has embarked on, Asoudegan says, "has revealed new ways of doing business, new levels of collaboration, and certainly new levels of transparency with our partners."
Shelf space
Driving back from Applegate's New Jersey offices into the tree-lined twists and turns of rural Pennsylvania, we settle into the contrasts. Dunphy's philosophy-modeled farm seems like an ideal, a hamlet sheltered by the hills and the depth of Dunphy's passion. It's easy for detractors to question whether Applegate has compromised on anything since it was acquired but it feels impossible to question the certainty of Hendricks and Asoudegan that the regenerative ethic can be realized in a company with so many components and so many resources.
One place to see the contrast is on the shelves of Kimberton Whole Foods where Dunphy's yogurt and Applegate's bacon inhabit shelves on adjoining refrigerated cases.
Terry Brett has run Kimberton Whole Foods, an independent grocer not affiliated with Whole Foods Market, for more than 30 years. He is not "a fan of words" when they gain buzz status and is not sure he needs to add the "regenerative" vocabulary to a model of conduct and standards that has made restoring the land a priority since the first sale was rung up in 1986. His store helps fund the Pennsylvania Association for Sustainable Agriculture and he uses that platform to educate customers about the importance of healthy soils.  
We talk to him and his son Ezra in a conference room of mismatched chairs upstairs from the store in Kimberton, one of six that continue to thrive in the face of competition from chains like Wegman's and that other Whole Foods.
People don't come to the Bretts' stores for buzzwords, they explain. They come because they trust the Bretts and that loyal patronage allows them to stock the products of local farms. Ezra Brett can walk the aisles and point to organic eggs, raw milk and craft kombuchas and talk about the people who produce them, their names, their children, their stories.
In 30 minutes of conversation, we realize that what they are doing is regenerative too. Dunphy is nurturing the soil web on his farm. Applegate promises to replicate those results far and wide. But the Bretts are supporting small brands that support small farms and make regenerative farming possible in more places. This could be the principal role of the retailer in the regenerative movement, not so much explaining the science and principles of regenerative agriculture to consumers, the marketing piece, but instead helping the smaller brands to get to a financially feasible scale. He's reached out to other store owners in the Independent Natural Food Retailer's Association to propose a collective and coordinated action to do that.
Small brands that support small farms are like the microorganisms in the soil. When retailers support them, they are part of the regenerative cycle.
That bigger companies like Applegate, Epic Provisions, Patagonia and Dr. Bronner's are taking up the cause of regenerative agriculture provides a pivotal proving ground for companies of similar scale. The proving ground for smaller brands, ones perhaps produced and processed on a single farm, is on the shelves of store owners like the Bretts, and the father and son are uneasy about how larger brands fit into the regenerative equation they'd like to see realized.
If Dunphy's yogurt supports the farm and the farm is the end product, Brett's store supports the brands that support the families and the farms. And the end product is the community.
"That's what regenerative is," Terry Brett says. "Putting in more than you take out."
This series is underwritten by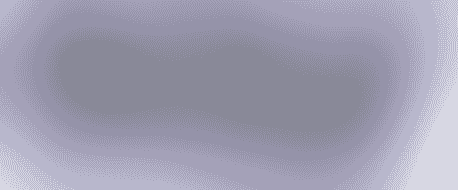 Subscribe and receive the latest updates on trends, data, events and more.
Join 57,000+ members of the natural products community.
You May Also Like
---