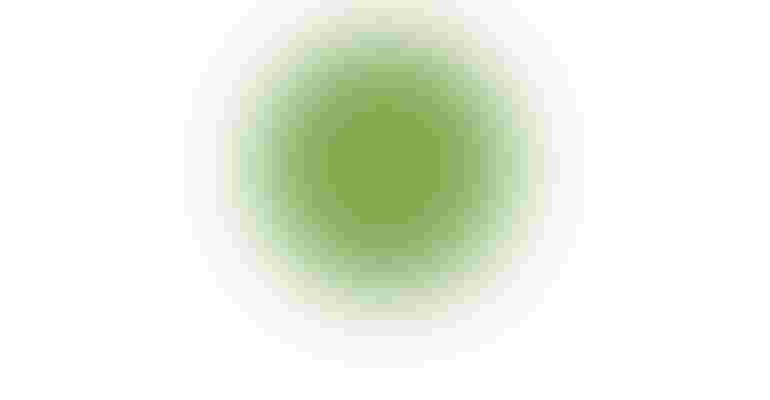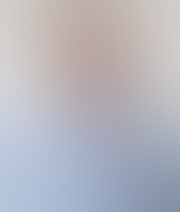 A longtime marketer, Rodney Mason never imagined he'd be raising free-range cattle and producing and distributing 100 percent grass-fed steaks, hot dogs, sausages and ground beef. But when his wife's health crisis prompted the couple to clean up their diet, Mason was dismayed to learn just how unhealthy our food supply really is and how little most consumers actually know about it. This is especially the case, he found, with meat.
Determined to create change, Mason founded Nurture Ranch, a grass-fed beef brand committed to total transparency, humane animal treatment, single-steer processing and offering the most nutritious beef possible. Along with its great-tasting products, the company's innovative Nurture Tracker program wowed New Hope editors at Natural Products Expo West 2018, earning Nurture Ranch the NEXTY Award for Best Transparently Sourced Product. Here, we talk with Mason about his game-changing brand.
What exactly brought you into the grass-fed beef business?
Rodney Mason: My wife almost died from ulcerative colitis. With autoimmune diseases, inflammation is a really big deal, and any additives in foods can trigger the disease. That tragic situation spurred us to better understand what we were eating and how food is nurtured and processed. We assumed there'd be an abundance of clean food options, but after a closer examination, we realized the options are very limited. We chose to bring more clean beef to market because it is the number one food expenditure in the U.S., with more than $100 billion in annual sales. It is the richest source of protein and an excellent source of iron, which is important for my wife. And unlike feedlot beef, our 100 percent grass-fed beef is high in CLA and omega-3s, which reduce inflammation, also very important for my wife. But we also learned that clean food is imperative for everyone, not just for her.
As you see it, what are the main issues with beef and beef processing in the U.S.?
RM: The big issues are growth hormones, antibiotics, mass processing, labeling imports as products of the USA, feedlots, grains and GMOs. All of these methods artificially grow beef faster and net higher yields, but none contribute a positive nutrient value in meat—they actually diminish it. Growth hormones pass to humans and create changes in their bodies. The overuse of antibiotics creates superbugs. Mass processing—mixing together cow parts from different animals—multiplies the bacteria in meat, increasing the odds of infecting consumers. Importing beef and mixing it with parts from all over the world introduces foreign bacterial strains. Claiming that a product is from the USA when it is imported and raised under different standards misleads consumers and exposes them to products and practices they wouldn't choose if they knew the truth. Feedlots, grains and remnant candy turn to fat in cows and makes them sick; this is inhumane, destroys the environment and creates diseases that are passed on to consumers.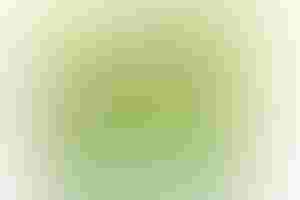 What about grass-fed beef? Does it have issues as well?
RM: The majority of grass-fed beef that's labeled a product of the USA is actually imported. No matter where it comes from, it is precut, and parts are mixed from multiple sources and packed together in a box. Those boxes are shipped to the U.S., dumped together into bins and mass processed. How clean is that product? Where did it actually come from? Why did the giant meat companies lobby the government to conceal the truth on the label? The answer is obvious: to optimize profits.
Where do you source your beef and how do you vet suppliers?
RM: We source Black Angus steer calves just weaned in the Texas region. We inspect the operations and certify the calves have consumed only mothers' milk and, given they are just weaned, a little grass. We ensure they've never been given antibiotics, hormones or grains and are raised free-range on open pastures. Then we nurture the cows in East Texas, one of the very few locations in the U.S. where you can raise cattle on fresh grass year-round. The region has a warmer climate, consistent rainfall, four-story-tall shade trees and natural mineral springs, so the grass is tall, tropical and nutrient rich.
Can you please explain Nurture Ranch's signature 1 Steer Processing?
RM: When you buy one package of Nurture Ranch grass-fed ground beef, hot dogs or sausage, it all comes from one steer. We literally process one steer at a time, whereas typically, a single package is made from 30 to 100 or more animals and its bacteria count per gram is more than double that of ground beef from a single-steer process.
And how does Nurture Tracker work?
RM: We created Nurture Tracker to make the industry more transparent. The more information consumers have, the better decisions they can make. Every pack of our beef has a unique code that consumers can enter online to see the entire nurturing history, from birth to harvest, of the single steer in the package, including a satellite image of the location where it was raised. We do this through multiple data points collected and fed into one view report, which also outlines when, where and how the product was processed. For some retail clients, we even show the exact day and time it was delivered to their warehouse.
What has the experience of launching this company been like?
RM: Professionally, Nurture Ranch has been the most challenging thing I've ever done. With no prior experience, we started the company to change the number one food category. I approached it in the same way that we got my wife's health back: by facing each challenge with brutal honestly, taking it on one day at a time and never, ever giving up. I've been laughed at, joked about, ignored, screamed at and asked multiple times if I was insane for taking this on. My answer has always been that we are here to change the food supply. That's more important than just about anything else I can think of on this planet.
What have been the biggest hurdles?
RM: One of my greatest challenges was finding ranchers. My first visit with a group of ranchers actually didn't happen. I went to meet them out in East Texas, and they sent a messenger who told me they weren't interested and I needed to leave town. They assumed I was working undercover for a corporate meat conglomerate. But it's been amazing meeting other grass-fed ranchers. We have common beliefs and interest and almost all are in it for altruistic reasons. It's also nice to see traditional ranchers transforming to more natural practices.
Another challenge was finding a USDA processor. There is a shortage of them because large beef companies have acquired so many, taking them private or shutting them down to control the market. Fortunately, we've found se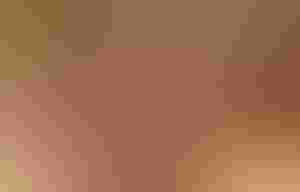 veral partners who can work with us and our proprietary process, which makes our model scalable. It was also tricky to find the right product mix to utilize the entire animal. It's much easier to sell filets, ribeye, strip, sirloin and brisket, but to truly utilize the entire animal is much more challenging.
Has it been difficult getting your products out to consumers?
RM: Working with Amazon as a partner and having home delivery was an exceptional experience and showed us where the entire industry is headed and the challenges and opportunities with it. That plus our unique product attributes, which no one else in the world has, have opened doors for us. As for brick-and-mortar retailers, we do well with those that listen to and are ranked favorably by their shoppers. We are widely available throughout the Southeast and have built distribution through direct-ship relationships. However, we are now available through UNFI distribution to significantly expand our reach in other key regions where consumers understand the value of clean food and demand it. 
How has winning a NEXTY Award impacted your business?
RM: The NEXTY Award was a huge surprise, honor and industry validation that what we are doing is on the right path and important to the future of food. The award is an excellent door-opener to get our story out to major companies in the industry.
Subscribe and receive the latest updates on trends, data, events and more.
Join 57,000+ members of the natural products community.
You May Also Like
---