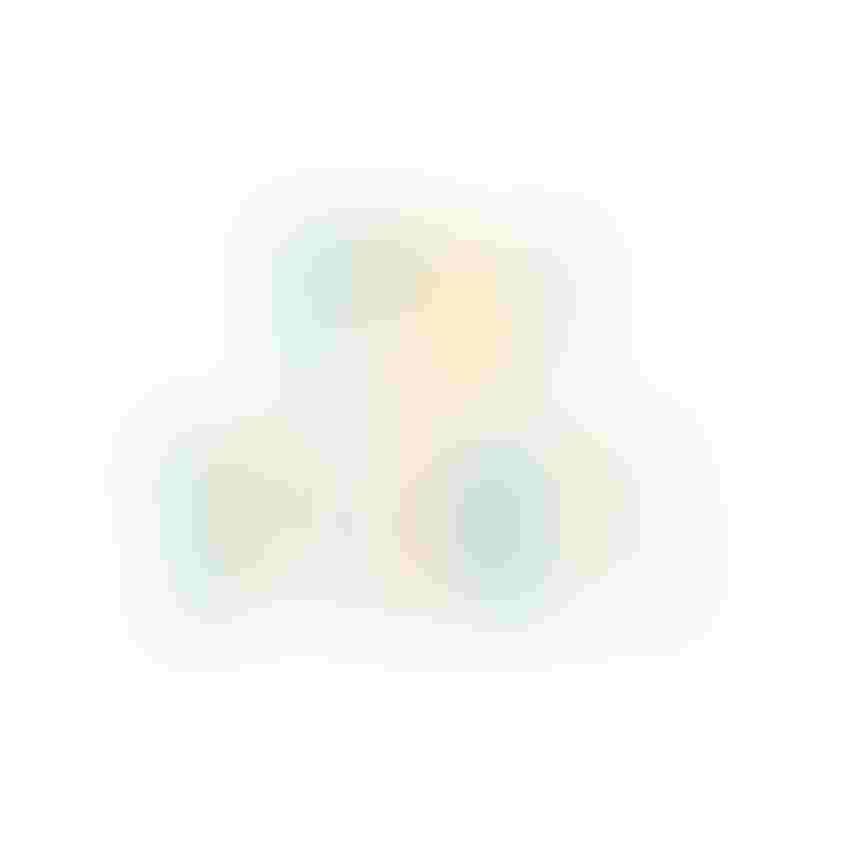 Last year, (included) CPG, a collective of BIPOC founders and executives in consumer packaged goods, launched (included) ACCESS, a retail growth accelerator that prepares BIPOC food and beverage founders for trade shows. New Hope Network, as part of its mission to create health, joy and justice for all people while regenerating the planet, has been a partner in this accelerator. The eight-week cohort concludes with sponsored exhibition and programming at Natural Products Expo West in March.
The 10 emerging brands participating in this cohort will exhibit in booths N1530-N1539 in the North Hall, level 200. In each issue of Expo West Show Scoop through this one, we have introduced two ACCESS members.
On Mother's Day 2020, during the height of the COVID-19 pandemic, Kim Pabla found herself in the shower trying to solve a problem.
"I had run out of my daughter's favorite milled chia seeds, which I could only get from Canada," says Pabla, a Canadian living in New Jersey.
Since pandemic restrictions would prevent her from crossing the border, she pondered how she could get her hands on more milled chia seeds. That got her wondering: Why weren't there any seed-based products designed specifically for children in either the U.S. or Canadian market? After all, she reasoned, babies and kids are the ones who could benefit from these nutrient-packed superfoods the most.
Right then and there, Pabla decided she would create her own line of seed-based mix-ins for little ones. She called her longtime best friend in Canada, Tina Rajani, to wish her Happy Mother's Day and share her idea. Without hesitation, Rajani was on board.
Both women had CPG experience, heading up various marketing and business development teams. Pabla had spent a decade with L'Oréal's U.K. and U.S. businesses while Rajani worked in food innovation at Hershey in Canada for 10 years.
So in August 2020, the two moms of South Asian descent co-founded Tiny Sprouts Foods, sharing the title of CEO. "Starting our own business wasn't something we had planned," Pabla says. "For us, it was just something that happened."
Partnering with pediatric dietitian Kerry Lett, MPH, RDN, Pabla and Rajani set to work developing Organic Superseed Boosters, a line of four convenient mix-ins for children aged 6 months and older. Made with easy-to-digest organic hemp hearts, milled chia seeds and flaxseeds, Boosters are chockful of vitamin D3 and probiotics plus more than 20 key nutrients for growing bodies. Parents can just sprinkle, mix or bake them into their kids' favorite foods and beverages.
"Our biggest advantage is we are moms and we are going to feed this to our children first and foremost," Pabla says.
Their innovation is truly unique. "It's the first of its kind in the marketplace," Pabla says. "We've set the industry standard for seeds because we source organic ingredients from suppliers who offer unique processing like cold-milling, and we test every batch for heavy metals and safety."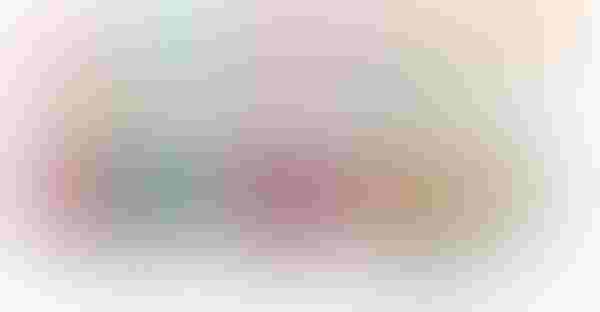 Tiny Sprouts Foods began racking up accolades in short order. In 2021, the company—while still only a pre-revenue startup—became a Pitch Slam semifinalist at Natural Products Expo East in Philadelphia. Then at Expo East 2022, the brand's Organic Digestion Booster + Vitamin D & Probiotics was named a NEXTY Award finalist for Best New Pantry Item. Also last fall, Startup CPG gave Tiny Sprouts a 2022 Shelfie Award as Best Kids' Product.
Coming up in March, Pabla and Rajani will exhibit at Natural Products Expo West. Leading up to the event, they are taking part in the new (included) ACCESS program, a New Hope Network–sponsored retail growth accelerator and trade show preparation program for BIPOC food and beverage founders.
We sat down with Pabla to get the full scoop on this disruptive brand, its differentiators and its co-founders' experiences as early-stage entrepreneurs.
What got you so passionate about seeds?
Kim Pabla: I grew up with a typical diet for a child in the 1980s and 1990s, full of processed foods and very sugary cereals. I had some drastic digestive issues in my early 20s. I started taking my health seriously because I had to see specialists. That's when I stumbled on the beauty of seeds and started incorporating flaxseeds into my diet. Then when it came time to feed my firstborn solids, I didn't think twice about adding seeds to her diet.
What have been the biggest surprises since starting Tiny Sprouts Foods?
KP: When you purchase seeds, you don't really know what soil they've been grown in. Seeds will naturally have heavy metals in them.
One of the main reasons it took us so long to get off the ground is it took us forever to source seeds with the lowest possible levels of heavy metals. So many seeds have California Prop 65 labels on them, but ours don't come anywhere near those safe harbor levels.
We test for heavy metals and mycotoxins because we're recommending these [products] to children as young as 6 months. These seeds are as clean as they can get.
Why did you start doing more stringent testing to ensure quality?
KP: We were [satisfied] with almost all of our suppliers. We trusted their COAs, but then tested the product. The cinnamon had lead in it, which is a no-no for kids. We had to dispose of it. There was no way we could confidently put it out in the marketplace as a suitable product for children, even though [lead] probably exists in almost every baby food out there right now.
We had to go back to the drawing board and spent months trying to find a suitable cinnamon supplier. The cinnamon we found comes from Vietnam. It's clean and delicious and used by some of the best bakeries in the U.S.
And yes, the cinnamon now costs us four times what we were paying for our initial cinnamon. But for us, you can never compromise quality when it comes to a children's product because they're so young and their bodies are developing so rapidly. They need the best of the best.
How do you

do your own testing to ensure quality?
KP: We work with a pediatric dietician [Kerry Lett], owner of Milestones Pediatric and Maternal Nutrition in North Carolina, and with a lab in New York that's accredited by the Baby Food Council. We send them a sample of an ingredient or our finished goods, and they run the analysis for us.
What has been your experience finding and working with a co-packer, and what have you learned?
KP: Oh man, that's been tough. The biggest thing we've learned is it's the most important relationship. They are creating your product and bringing your vision to life.
Finding a co-packer was a huge challenge. Initially, we couldn't find anybody in the U.S. who would take us on because the requirements were so stringent with the allergens. We also wanted nitrogen flushing to remove oxygen from the final bag pouch before it is sealed to prolong the shelf life and keep our seeds as nutritious as possible since oxygen starts degrading food products.
We stumbled on a co-packer in Dover, New Jersey. They deal with seeds, and it's been great, but it took us almost a year to find a suitable co-packer.
In the natural food space, what challenges have you faced as a BIPOC founder? 
KP: Being BIPOC, you always feel a bit singled out. But COVID has, in some ways, made facilitating some relationships easier. Because there's so much awareness, it's a great time to be a BIPOC founder. We now have more opportunities than ever because programs and retailers are targeted to work more with BIPOC founders.
How has (included) ACCESS helped you prepare for Natural Products Expo West?
KP: We're so grateful to be in ACCESS. They have given us an opportunity that, quite frankly, we could not have afforded to do otherwise. Every week we have a call. We get so many amazing tips and tricks about what we need to do with a trade show.
We're in a slightly tricky position because I just had another baby. Let me tell you, the entrepreneurial space is not really tied to postpartum moms.
How do you mean?
KP: I had a C-section six months ago and was working from the hospital bed five hours later. My husband is like, "you just had a baby," and I'm like, "this is my own business; it's my baby too." Now I'm on my phone, laptop and conference calls while breastfeeding. Moms just gotta do what we gotta do. I don't think it should take away from our ambitions to be an entrepreneur and show people that we can make things happen.
Wow, that's amazing. I don't think anyone understands unless they've been a mom.
KP: When you become a mom, a lot about you changes. Your priorities, the way your brain works and what you value in life—everything changes. That's what happened to Tina and me.
I was at Natural Products Expo East seven weeks postpartum. And I was pumping and walking the floor. My daughter was taking the bottle. I left at her at home. It was a very stressful situation. My mom flew in from Canada to be with her, so I could get there. I presented and we made things happen. And that's what we plan to do at Expo West as well.
What do you hope to accomplish at Expo West this year?
KP: Like every other founder, we want to network, meet buyers and get our brand out there. We want to let people know that Tiny Sprouts is here, and we're here to stay.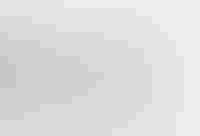 The founders of the first (included) ACCESS cohort brands will each share their stories during a special session at Natural Products Expo West. Brand Spotlight: Discover 10 Innovative BIPOC Brands Shaking Up Expo West begins at 1 p.m. Wednesday in Grand Ballroom E of the Marriott. You'll also hear from industry allies Naturally Network, J.E.D.I. Collaborative, (included), Project Potluck and Fila Manila. Find the Expo West agenda, floor plans and more at ExpoWest.com. To see registration options, including those for virtual access, click here.
Subscribe and receive the latest updates on trends, data, events and more.
Join 57,000+ members of the natural products community.
You May Also Like
---