Transitioning to regenerative agriculture is necessary—here's how to get started now
Transitioning to regenerative agriculture is necessary—here's how to get started now
There may be a promising solution for today's and tomorrow's environmental, agricultural and climate crises.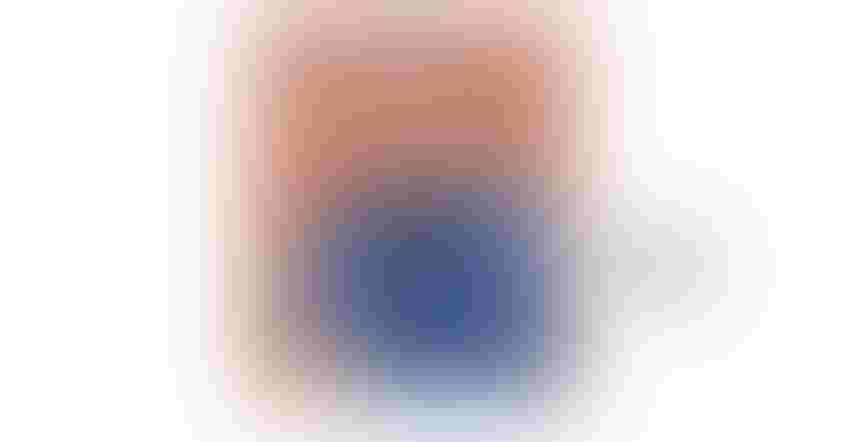 As the global population and consumption demands continue to rise, environmental resources are strained, and the sustainability for generations to come is at risk.
Our current practices of managing land are threatening our well-being and prosperity. According to the World Economic Forum, intensified monoculture farming is responsible for almost 30% of global greenhouse gas emissions and 80% of tropical deforestation.
Agriculture expands into biodiversity-rich areas because of inefficient land use and poor management practices. The use of these areas for conventional agriculture creates permanent biodiversity loss and drives land degradation, putting the world's food supplies under increasing pressure.
Given the damage already caused to the natural environment, simple preservation may not be enough to mitigate climate change and ensure long-term food productivity.
To respond to this threat, it's necessary to combine food production with environmental expansion. The good news is that we may just have a promising solution for today's and tomorrow's environmental, agricultural and climate crises.
One solution that could solve many global challenges
Regenerative agroforestry is a resilient future-proof agricultural system that combines trees with crops, forage and livestock. Instead of depleting resources, it puts food production aligned with the planet's natural technology, allowing it to breathe and support life.
In addition to reducing deforestation, regenerative systems promote sustainable development of rural areas, diversify production, restore and turn degraded land into carbon sinks, enrich soils and water availability, reduce hunger and poverty and enhance livestock health and wildlife.
As farmers struggle with economic pressures and global warming, this climate-smart use of the land enables sustainable and more profitable production, improves farmers' livelihoods and enhances food security for growing populations.
The environment matters even more to consumers, and it's an opportunity for startups to thrive by creating products and solutions for a more sustainable and inclusive world. To promote regenerative agriculture might just be the spark that changes everything.
How to get started now
Regeneration is still a grassroots movement happening across the globe; however, there are many opportunities available to get started.
Because of its potential to create long-lasting social and environmental benefits, a growing number of organizations, entrepreneurs, investors, consumers and farmers are becoming interested in regenerative products and agricultural practices, embracing regeneration as a path to heal a broken food system.
As consumers are increasingly aware of the relationship between consumption, environmental sustainability and climate change, the demand for eco-friendlier, socially responsible products is growing, and sustainable businesses are rewarded with recognition and loyalty.
Initiatives like the nonprofit alliance Regeneration International has 250 global partners, consisting mostly of sustainably driven organizations and companies. The Rodale Institute introduced a Regenerative Organic Certification in 2018, building a movement with partners like Patagonia and Dr. Bronner's.
At Amaz, we built strategic partnerships with leading nonprofit organizations in Brazil to source sustainable ingredients across priority preservation areas in the Amazon region, working together to develop ethical trade, assured origin, transparency and traceability. We also give back 2% of the sales to support "Xingu Seeds Network," a social, ecological and community movement that collects tree seeds and redistributes them to help replant deforested areas of the Xingu River basin.
The Amazon Rainforest is an essential element of the global climate system. By supporting renewable farming, forest regeneration, carbon reclamation and local communities, we can actively contribute to the frontline of global warming action.
Beyond increasing chances for a business to succeed in a highly competitive market, it brings purpose and a positive energy flow for our lives and into the world all around us.
Gustavo Nader is co-founder and CEO of Amaz, a Santa Monica-based beverage startup built around regenerative agroforestry and the support of biodiversity in the Amazon Rainforest.
Have some big ideas or thoughts to share related to the natural products industry? We'd love to hear and publish your opinions in the newhope.com IdeaXchange. Check out our submission guidelines.
Subscribe and receive the latest updates on trends, data, events and more.
Join 57,000+ members of the natural products community.
You May Also Like
---
Sep 20 - Sep 23, 2023
Natural Products Expo East is the East Coast's leading natural, organic and healthy products event.
Learn More