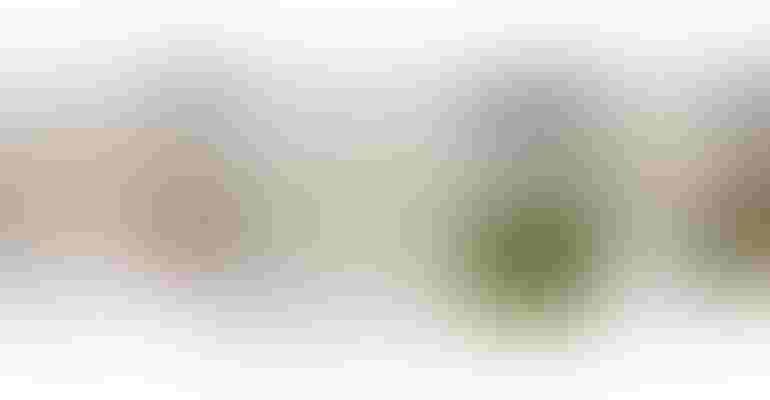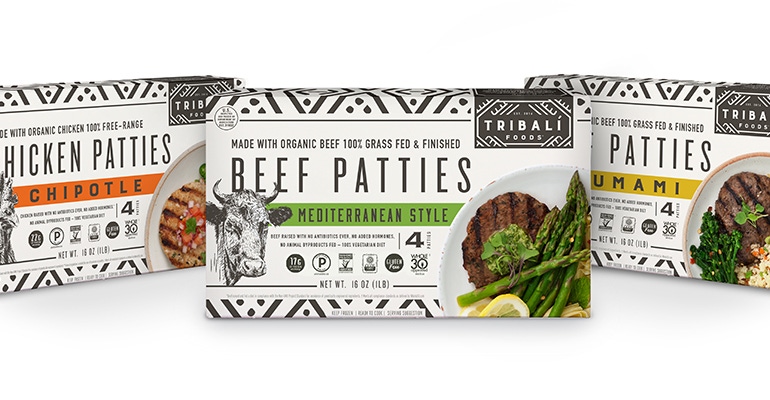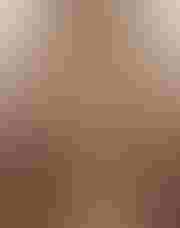 After eschewing meat for 35 years, holistic nutritionist Angela Mavridis realized that high-quality, organic animal proteins could, in fact, enhance her well-being. But as a single mom of three little kids, she didn't always have time to cook up grass-fed and -finished beef or free-range chicken from scratch. Seeing a void in the grocery aisles, she approached Whole Foods Market with an idea for flavor-rich, nutrient-dense organic meat patties that could cook from frozen in minutes.
"They understood my concept, tried what I'd made in my kitchen, liked it, gave me a purchase order and told me to go build my brand," Mavridis says. "Ten months later I knocked on their door and said 'remember me?' Starting in Whole Foods helped me get into other retailers."
Now, less than two years after debuting on store shelves, Mavridis' brand, TRIBALÍ Foods, is a runaway smash. The Paleo Certified, Whole30 Approved line of clean-label beef, chicken and pork patties and Mini Sliders come individually wrapped for quick convenience and can be enjoyed for any meal or snack. The New Hope editors took notice at Natural Products Expo West, handing TRIBALÍ the 2018 NEXTY Award for Best New Frozen Product. Here, Mavridis chats with us about building her brand. 
You spent many years as a vegetarian. What prompted that choice?
Angela Mavridis: Surprisingly, my dad had fast-food restaurants in Southern California, so I grew up flipping and serving burgers. Then at 13, I became a vegetarian, mainly because of the media messages we were hearing in the 1980s and '90s: "meat will clog your arteries," "saturated fat is bad." Then in my 20s, my "why" became more about how animals were treated. Later on, the "why" became my concern over what factory farming does to the environment. But then I learned about practices such as regenerative agriculture that address the soil and how farmers treat and feed animals. I began thinking maybe meat is OK to eat in small quantities—you don't need a 16-ounce steak for breakfast.
And so you gave meat another try?
AM: Four years ago, I began studying nutrition and dove deep into the science of how food affects the body. I realized I lacked nutrients and wondered if incorporating high-quality animal meat would make a difference. I cooked up a grass-fed steak and loved it—and it did make a difference. I realized that if I source high-quality meat, and stress quality over quantity, meat can have a positive impact on my well-being.
What took you from born-again meat eater to entrepreneur?
AM: Well, I've always been an entrepreneur. I have three passions: fitness, fashion and food. I've had a gym, I've had a shoe store, and now I'm embarking on my third journey: a food company. I believe we should eat the rainbow of meat—turkey, duck, lamb, halibut, salmon—and be conscious carnivores who know where our animal meats come from, so this began as personal journey. I didn't set out to produce products—I produced products because I saw a need. I began developing patties with high-quality animal proteins and various nutrient-dense herbs, spices, vegetables and purees.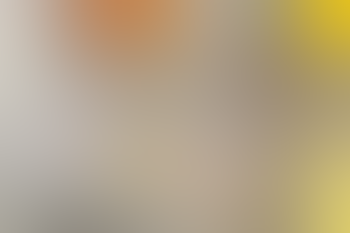 Why focus on the frozen meat category?
AM: I'm a busy single mom, and as much as I love to cook from fresh, life gets in the way. I have those days where I'd rather open the freezer and find a trusted brand I know will deliver on quality, taste and nutrition. If you come home from soccer practice at 6:30 p.m. and hadn't defrosted meat or pulled out the crockpot, our patties cook from frozen in 10 minutes. You can grill veggies to go with them or chop them up for a salad.
How do you source your meat?
AM: I wanted the highest-quality meat I could find, so I sought out farmers who treated their animals humanely, favored grass-fed and grass-finished beef and practiced sustainability. Luckily, we're in California, so all of our farmer partners are up and down the coast. I have personally gone to these farms and vetted that they practice what they claim.
Why are you so committed to not just grass-fed but also grass-finished beef?
AM: Because there is no regulatory body overseeing grass-fed claims, they are subject to the brand or manufacturer being authentic on its labels, and there are a lot of loopholes. All cows are put on grass for the first three or four months, but what happens after that changes the whole nutritional profile of the cow. With feedlot factory farming, they get the cows fat on grains as fast as possible and often use growth hormones and antibiotics. So if you just see <i>grass-fed</i> on a label, it may not mean anything different than beef from a conventional feedlot—unless it can claim <i>100 percent grass-fed</i> or <i>grass-fed and grass-finished</i>. I put both claims on the label because I want people know these cows spent their entire lives on grass.
Why was securing Non-GMO Project verification important to you?
AM: Because that's the way I eat, and I don't think anyone should eat GMOs. Luckily, by nature of being organic, my products are also non-GMO. But we went through the thorough Non-GMO Project verification process because it shows that these products are made with clean ingredients and adds another layer of trust to the brand.
How come we don't see the USDA Organic seal on your labels?
AM: Here's the thing: In order to have the USDA Organic seal, 95 percent of your ingredients must be organic. Our meat is certified-organic, but some of our other ingredients such as lemon peel, rosemary, oregano and garlic are very difficult to source in organic year-round. So we took a step back, realized that having organic meat is most important and felt OK changing some of the other ingredients to conventional, which means the finished product doesn't qualify for USDA's 95 percent organic.
TRIBALÍ Foods is also Whole30 Approved and Paleo Certified. Why get these seals?
AM: Many people are embarking on Whole30, and as a nutritionist, I tell them it's a good place to start. The seal takes out the work for the consumer. You can grab the product at the store and, without pulling out your iPhone, know it is approved for Whole30. As far as paleo, that's the way my Greek family ate: from the land and the sea, no grains or inflammatory agents. This is important to me on a personal level, but it also lets people look at the label quickly and say OK, this product is free of added sugars and processed ingredients.
What has the experience of launching TRIBALÍ Foods been like for you?
AM: It has been a whirlwind and a journey of highs and lows. But just knowing I am making a difference in people's lives one bite at a time is so satisfying. To hear their praise through Instagram or customer service—they say it's a great product, it makes life easier, their plate looks cleaner—that is most rewarding to me.
What have been the greatest challenges?
AM: Like growing any startup, I struggle with overfilling my plate. We have some growing pains in front of us, such as finding talent and getting the pieces in place to scale the business and brand. I don't know what I don't know, and sometimes that's an advantage; sometimes it's a disadvantage. Luckily, I have many mentors in the industry. It's important to see what other brands have done and shadow people you admire.  
What was it like winning the NEXTY Award?
AM: I didn't know what to expect at our first Expo West, but the NEXTY was a huge accolade. It put our brand and products on the map and definitely got us sales orders too. I also did the Expo West Pitch-Slam and placed second, and it helped that we were cooking up patties at the show. There are so many sweets and treats and dry bites on the show floor, so it was nice having something homecooked.
Subscribe and receive the latest updates on trends, data, events and more.
Join 57,000+ members of the natural products community.
You May Also Like
---