What can hemp do for planetary health?
What can hemp do for planetary health?
Hemp for victory—only this time, not for World War II, but for the sake of all humanity. Hemper fi!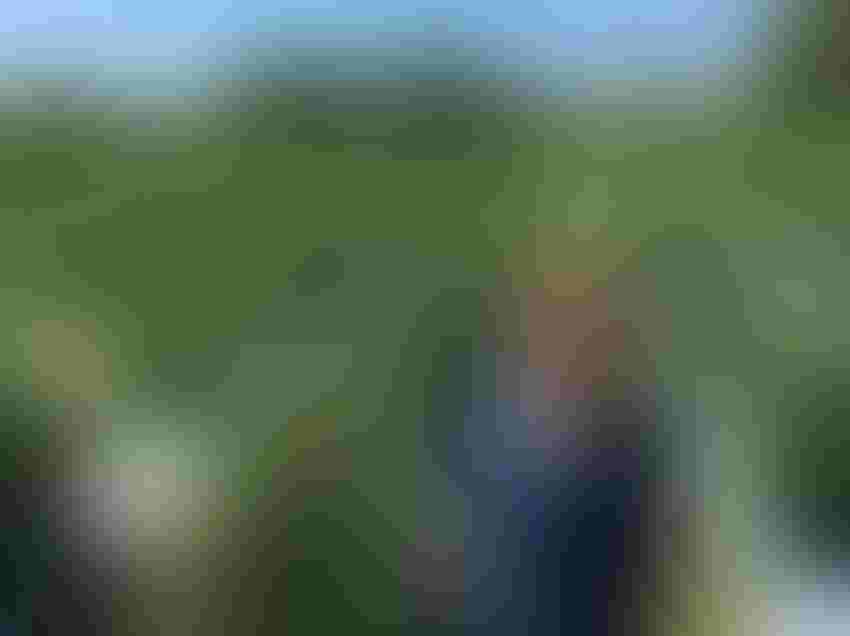 Three-hundred and ninety-one thousand species of plants on Planet Earth, meet the one with 25,000 uses. The one that might be the one to save humanity from itself.
We're talking, of course, of the Cannabis sativa plant—its marquee use being euphoria, but its industrial applications can be used to promote sustainability in manufacturing, packaging, building construction, bioplastics, textiles and more to help regenerate the planet.  
Hemp—that is, the Cannabis sativa plant only with less than 0.3% of THC, the buzz-inducing phytochemical—holds within it the possibility of disrupting just about every industry that today relies on the carbon-polluting fossil fuel kingpin, petroleum. You mean food, clothing, shelter and mitigating climate change? For real?
"This is the ninth inning for humanity. What can hemp do for humanity?" asks Doug Fine, hemp farmer and author of "The American Hemp Farmer" and "Hemp Bound."
Think of just about every environmental problem today. Plastics? Check. "The idea that we can use a crop to produce these single-use containers is inspiring," says Ron Basak-Smith, CEO of Sana Packaging, which does exactly that: swaps out plastic single-use containers for those derived from hemp. "We use hemp as a loss leader. We don't make money off hemp products, but hemp is moving in that direction."
It's still in the early stages, and Basak-Smith said his company is mostly using reclaimed ocean plastic right now. Challenges remain from the supply chain to manufacturing. "But if we can keep our eyes on the prize," he says, "we can get to a better place with hemp. Our waste system is broken."
The good news is the primary driver of hemp materials is coming straight from consumer demand. We are, it turns out, the change we want to see in the world. And where consumers maybe cannot quite see all the potential solutions, that's where hemp advocates are banding together to form advocacy groups that agitate for change.
The Hemp Industries Association represents 1,500 hemp farmers, CBD brands and other professional aficionados. The U.S. Hemp Building Association, not even a year old, is taking on the responsibility of advocating the many uses of hemp for building materials, from hempcrete to hemp insulation. Hemp is carbon negative, bugproof, fireproof and hydroscopic—it improves indoor humidity, thermal comfort and indoor air quality in buildings. "We're creating a new system of building," says Bob Escher, president of the U.S. Hemp Building Association. "We're trying to move hemp to the forefront of the marketplace."
In Europe, government edicts around sustainability are creating incentives for automobile manufacturers to produce interior panels from hemp instead of plastic. BMW, one of the largest car manufacturers in the world, is using hemp in its electric car. This not only meets sustainability standards but also decreases the weight of the vehicle, thus increasing the miles the electric car can travel before charges.
Whole-plant utilization
About three-quarters of the hemp plant today in the U.S. market is used for the downstream CBD market. But in China, that ratio is flipped—75% of all hemp grown there is for textiles. In Europe, as noted above, it's mostly used for industrial application like automobile panels once solved by petrochemical products.
For the U.S. hemp industry to come to full fruition, the solution is in finding consistent, scalable end-products that use the rest of the plant besides the flower. "We can realize benefits once we harness other parts of the plant," says Garrett Graff, attorney with the Hoban Law Group in Denver. "CBD has been the governing portion of the plant to date, but how do we bring in fibers for efficient use of building materials, car parts, soil remediation—increasing the efficiency and yields of plants?"
That means creating markets for the biomass. It means having a consistent supply of material. Face it, these are early days in the birth of a new potential commodity crop in America. There are surely lessons to be learned from the earlier mainstay crops like corn, wheat, cotton and soybeans.
Two sustainability factors that immediately come to mind are GMOs and water usage. "It's well-known that hemp requires a fair amount of water in the first month," says Ed Lehrburger, founder of PureHemp Technology, which converts industrial hemp into products in hemp refineries. "But after that first month it requires less water than corn or soybeans—only a third of the water that grain crops typically need in the second and third portion of their cycle."
That's surely a tantalizing prospect in the age of increased drought thanks to climate change. Yet tantalizing prospects are mostly what hemp currently has to hang its hat on currently. The rubber still needs to meet the road. "At the end of the day," Basak-Smith says, "no one is producing hemp at scale and spec that someone can build a business plan on."
And that's where the chicken-and-the-egg scenario is playing out right now—farmers are producing hemp, and it's mostly going for CBD, but there's a lot more to the plant than that used for CBD, and then what? Is that just going to go to feed hogs on the farm? "It's all about whole-plant utilization," Lehrburger says. "Unlike so many plants, hemp can provide food and feed for animals, but also medicines, and the stalks have so many uses. Hemp can change the world. This is not a fantasy."
For CBD uses, many are agitating for the crop to be organic and not GMO like most of the others. And yet, for paper uses, hemp is available right now. "We are there," Lehrburger says. "We are in the supply chain. People can buy hemp paper today. It's the beginning. But it's happening."
Fine points out the benefits of soil building—particularly important given the steady long-term degradation of America's bread basket. "Hemp soil building is key," Fine says. "If we can utilize the full plant, we might get to all four parts of the plant: flower, seed, fiber and leaf."
Combine the four parts of the plant with the three great needs of mankind and you have a recipe for an economy based on plant matter, and not unsustainably polluting fossil fuels.
"The three basic needs of man are food, clothing and shelter," Escher says. "Hemp can provide all of those. Period."
Subscribe and receive the latest updates on trends, data, events and more.
Join 57,000+ members of the natural products community.
You May Also Like
---
Sep 20 - Sep 23, 2023
Natural Products Expo East is the East Coast's leading natural, organic and healthy products event.
Learn More