What to keep in mind when choosing sustainable packaging
What to keep in mind when choosing sustainable packaging
To make the best packaging choices, brands must understand how compostable and recyclable packaging materials function. Learn more.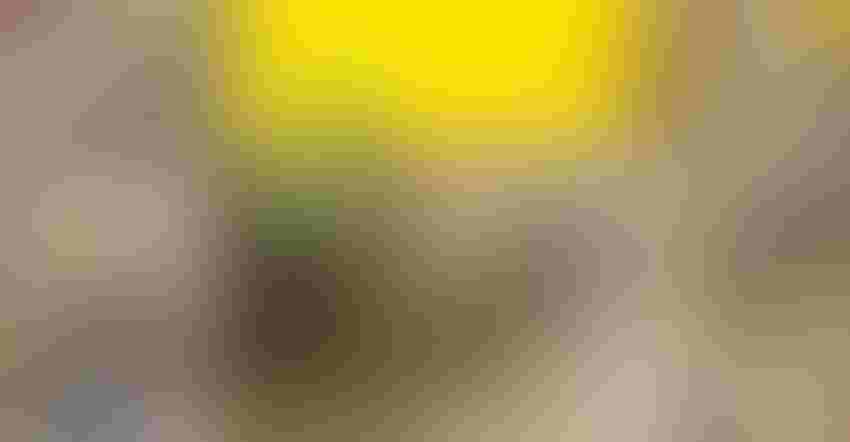 When thinking about sustainable design, start with how the packaging needs to perform. Like a star athlete, it needs to have certain attributes.
Consider what type of moisture barrier the product needs, potential toxicity problems and overall quality of the packaging design, says Reyna Bryan, president of RCD Packaging Innovation.  
It's also important to think about the customer's experience. It might be an incredible sustainable package, but if it looks like a lump of foam and it's very expensive, it's not going to work right, Bryan says.
Still, using sustainable packaging matters.
Nearly 80% of consumers are looking for products in sustainable packaging and 82% say they would be willing to pay more for sustainable packaging, according to Trivium Packaging's 2023 Global Buying Green Report. The report is based on a survey conducted with Euromonitor International with 9,000 consumers across Europe, North America and South America.
Consider these suggestions when choosing sustainable packaging.
Visit a materials recovery facility. Start by going to a "MRF," pronounced "murph." "It's one of the first things I do when I start working with brands to educate them," Bryan says. Companies like Waste Connections offer tours around the U.S.
Go to a recycler to see the cluster of materials that come through, Bryan says. "It provides a lot of insights on the brand side because you're going to be putting your product into that same material stream," she says.
Think about the function of packaging. Different products require different types of packaging to protect the integrity of their ingredients. Think about how the packaging needs to function, Bryan says. Look at the barrier requirements for the product. For example, if something that's high in acid, like vinegar, you might need specialty plastic or wrap packaging. Shelf-stable or dry goods can get away with flexible film packaging.
"Depending on the sensitivity of the moisture of your product, you're going to have to have a specific type of flexible film structure to make sure moisture and oxygen don't get into that package," Bryan says. Then, decide if flexible film or rigid packaging is a better fit.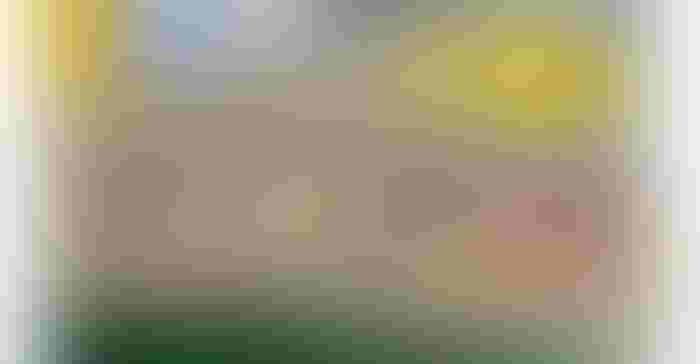 Design with the end in mind. From folding cartons and folded fiber to frozen boxes and aluminum cans, there are a lot of packaging options to consider. Each packaging format comes with its unique supply chain. Companies need to consider different options for the packaging's end-of-life use. Can it be composted? Can it be reused and repurposed to create a closed-loop circular economy? Or is the packaging being designed for recyclability?
Ideally, the packaging is part of a zero-waste movement.
That's important because there's a massive waste problem. "I call it a material management issue," Bryan says. "We're not thinking through the way we're using materials properly at a systemic level. And so we're pulling a bunch of materials into the system which have nowhere to go."
Do a lifecycle assessment. "A lifecycle assessment is a very powerful tool we always take into consideration," Bryan says. "But we can never forget the importance of customer experiences." Conduct a lifecycle assessment to quantify how much energy was used, how much carbon dioxide was produced and how much water was consumed.
"It really helps to get your hands wrapped around the impact of one type of packaging over another," Bryan says.
Consider materials types. Some packaging materials, like glass and metal, can make eye-popping claims such as being "infinitely recyclable" since they can be recycled over and over without degrading. That helps create a circular economy. Organizations such as Metal Packaging Europe, which uses a "Metal Recycles Forever" trademark, tout how packaging material made of steel or aluminum is infinitely recyclable without a loss of quality and helps "ensure a closed material-to-material loop." Companies like Procter & Gamble are "doing some exciting things" using refillable aluminum bottles and setting up reuse and refill stations, Bryan says.
On the other hand, flexible films made from multi-layer laminate are tough to recycle, Bryan says. "It's one of the fastest growing packaging formats in the world today," Bryan says. "There's no great end-of-life opportunity." Collecting all those little tiny pieces of film, finding a materials recovery facility that will accept the film and then shipping it can be costly, she says.
Think about soil health, compostable packaging. Ideally, brands will design packaging that won't just be recycled but can be composted back into the earth. While many things are biodegradable, including nuclear waste, not everything is compostable, says Michael Sands, CEO and co-founder of Smile Compostable Solutions in Darien, Connecticut.
The state of California has mandated (via 2006's Senate Bill 1383)  that 75% of all food waste be composted by 2025. The Plastic Prevention and Packaging Producer Act Responsibility Act (SB 54) mandates 100% of packaging needs to be compostable or recyclable by 2032.
Packaging can be made from seaweed, seashells and other plant fibers. Molded fibers is a growing "hot" format, Bryan says, "and some very cool materials are coming out of algae and seashells."
Scottish-based CuanTec uses chitin, a biopolymer found in shells and exoskeletons in shellfish and insects to make everything from its CuanSave bread and produce bags to dissolvable sachets.
Two other packaging companies to watch include Tom Ford Plastic Innovation Prize winners: Sway, a seaweed flexible packaging startup in California, and Notpla, a London-based business that also won Prince William's Earthshot Prize for making biodegradable packaging from brown seaweed that home compostable. Its packages include takeaway food boxes and flexible film packaging, and a vegan, edible bubble packing solution for liquids, called Notpla Ooho, that can be used for water, isotonic drinks, juices and cocktails.
There's also FlexSea, a London-based company that makes home compostable biopolymer material derived from seaweed and other sustainable plant materials. Its water and oxygen barrier can keep dry and semi-dry foods like rice, pasta, grains, biscuits and nuts, fresh for up to four months, the company says.
Evoware, an Indonesian startup, uses plant-based materials like areca palm trees and sugar cane for food containers, cassava in bags, and seaweed sheeting for wrappings that be turned into sachets or compostable bags.
Use actionable terms to promote sustainability. Choose the right verbiage to tout packaging sustainability. Trivium Packaging's Green Report says consumers tend to choose products that have actionable, simple and relatable claims such as "refillable" or "recyclable" on their packaging.
"These types of claims help consumers feel a sense of fulfillment and contribution to the greater good, compared with more nuanced, scientific claims such as "made with sustainable materials" or "products with lower CO2 emissions," the report says.
Subscribe and receive the latest updates on trends, data, events and more.
Join 57,000+ members of the natural products community.
You May Also Like
---