Zero sugar never tasted so good – article
Zero sugar never tasted so good – article
Sweetened naturally with Stevia, Zevia makes it easy and delicious to quench your thirst while keeping your health, and the environment, in mind.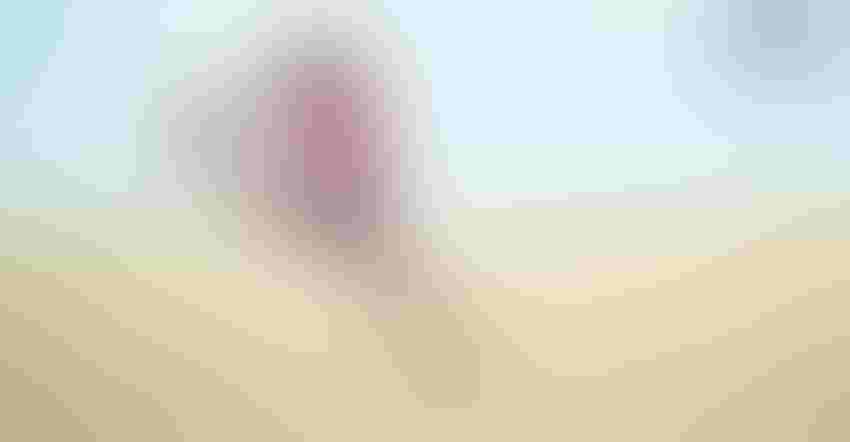 Imagine yourself reaching for a carbonated soft drink, only to be reminded of the added sugars or artificial sweeteners that come with it. You're faced with the dilemma of either indulging in the full-sugar option or settling for the zero-sugar alternative, which may contain potentially harmful chemicals. Thankfully, there is a better for you solution that can satisfy your cravings, while keeping the environment in check: Zevia®.
Launched in 2007, Zevia® has emerged as a game-changing alternative in the world of beverages. Its plant-sourced product lineup includes zero-sugar soft drinks, organic tea, kids' beverages and energy drinks, all sweetened naturally with stevia. Zevia® is committed to reducing sugar and offering products that are zero sugar, zero-calorie, gluten-free, vegan, certified kosher and certified by the Non-GMO Project. "We're committed to creating a future where consumers no longer have to choose between taste and health," says Amy Taylor, CEO of Zevia.

Health Conscious Plant-based Sweetness
Of course, not all sugars are created equal. In fact, soda and other sugar-laden drinks are among the worst options for diabetics and other health-conscious consumers, according to Healthline. A typical can of soda contains a whopping 8 teaspoons of sugar when the American Heart Association (AHA) suggests no more than 6 teaspoons for women and 8 teaspoons for men in one day.[1]This can rapidly increase blood sugar levels and offers little to no nutritional benefits.
Many consumers are increasingly focusing on different wellness aspects when selecting food and drink products. They're actively seeking products that align with their health goals, thus the growing popularity of products bearing low- to no-sugar-added, low-carb or no added hormones labels. In fact, it has been found that about 67% of consumers prefer avoiding these potential negatives, demonstrating a clear preference for products that are healthier and less processed.[2]
Zevia's sodas are sweetened only with highly purified stevia and offer a better-for-you alternative for these mindful consumers. Stevia, a zero-calorie natural sweetener derived from a plant native to North and South America, is 200-300 times sweeter than sugar.
Revolutionizing the Soft Drink Industry Through Health and Sustainability
 
Zevia's commitment to supporting the health of people and planet is at the heart of its mission. The brand's dedication to environmental, social and governance (ESG) initiatives manifests in several ways, one of which is Zevia's responsible choice of packaging materials. By opting for aluminum—a material that is significantly more recyclable than plastic—and cardboard wraps in place of plastic bottles and holders, Zevia® is making a substantial and meaningful contribution to environmental sustainability, ultimately impacting the world and the well-being of its consumers.
"Our mission is to make delicious better-for-you beverages accessible to everyone, while reducing our environmental footprint through responsible packaging and sustainable practices," explains Taylor.
This Summer, Zevia® will unveil a new brand identity, including a new logo, packaging and positioning that reflects the company's core values and unique selling proposition. This endeavor is the result of a year of hard work by the Zevia® team to establish a mission-driven, strategy-led and culture-inspired brand that will ensure a cohesive and powerful message across every consumer touchpoint.
In a world where climate change and environmental issues are becoming increasingly important, Zevia's dedication to supporting a better-for-you lifestyle for both its consumers and the planet sets it apart from other beverage companies in the industry. By constantly innovating and staying true to its core values, the brand is well-positioned to lead the charge in transforming the carbonated soft drink market.  
New Look, New Flavors
Zevia's upcoming 2023 rebrand will feature new flavors such as Vanilla Cola Soda, Watermelon Energy, Peach Passionfruit Energy and Tropical Pineapple Tea, all sweetened with highly purified stevia and free of erythritol or other added sweeteners. The brand's portfolio includes a range of drinks across five categories—soda, tea, energy, mixers and kids—that provide refreshing options for all occasions, while also being affordable and less expensive than 64% of all non-alcoholic beverages, per Spins/Circana. Zevia's affordability ensures that better-for-you ingredients are accessible to a wider audience, breaking down barriers often associated with healthier products.
So, the next time you're looking for a refreshing, guilt-free carbonated soft drink, reach for a Zevia®. Zevia's craveable flavor, limitless enjoyment and commitment to the well-being of people and the planet will allow you to indulge in your favorite fizzy beverages without compromising flavor or the environment. "We believe that by extending the health of people to the health of the planet, we can truly make a difference in the lives of our consumers and future generations," Taylor adds.
[1] Added sugar is not so sweet - infographic, www.Heart.Org. (n.d.). https://www.heart.org/en/healthy-living/healthy-eating/eat-smart/sugar/added-sugar-is-not-so-sweet-infographic (accessed May 31, 2023). 
[2] FMI/NIQ The Power of Plant-Based Foods and Beverages, 2022.
Subscribe and receive the latest updates on trends, data, events and more.
Join 57,000+ members of the natural products community.
You May Also Like
---
Sep 20 - Sep 23, 2023
Natural Products Expo East is the East Coast's leading natural, organic and healthy products event.
Learn More