Delicious Living magazine announces 2016 Best Bite Award winners
Delicious Living magazine announces 2016 Best Bite Award winners
Award informs consumers to top-notch natural foods and beverages.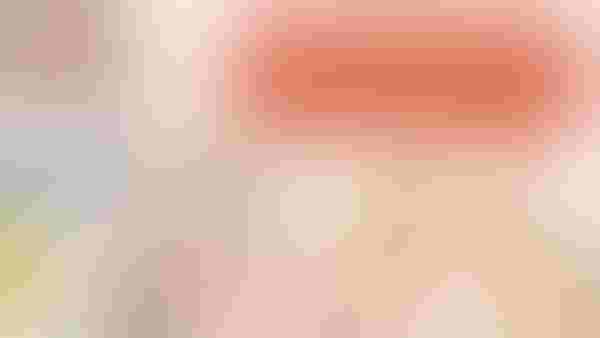 BOULDER, Colo. (June 15, 2016)  Delicious Living magazine, a trusted health and wellness resource for more than 30 years, announces the winners of its fourth annual Best Bite Awards. Delicious Living initiated these awards to highlight the wealth of natural food and beverage products on grocery store shelves that excel in health, ingredient sustainability, social mission and of course, flavor.
"I'm continually blown away by the integrity of natural products. But it's tough to decide what goes into your cart," says Jenna Blumenfeld, Delicious Living's senior food editor. "These excellent winners and finalists—whittled from nearly 1,000 product nominations—exemplify the best foods and beverages stocked by natural retailers, and crafted by manufacturers who care about how their products are made."
To determine the winners, Delicious Living's editorial team called on readers, manufacturers and industry experts to nominate brands and products for consideration. Products were judged on taste, sustainability, ingredient cleanliness, nutrition profile and brand mission. Only 33 products were tapped as winners within their categories. 
The 2016 Delicious Living magazine Best Bite Award winners are:
Best Baking Mix: Miss Jones Baking Co. Organic Brownie Baking Mix
Finalist: Bella Gluten-Free Chocolate Chip Cookie Mix
Best Candy: Free2b Suncups Dark Chocolate
Finalist: Alter Eco Organic Sea Salt Truffles
Best Cereal: Nature's Path Qi'a Superfood Cocoa Coconut Superflakes
Finalist: Earnest Eats Detoxifying Hot Cereal Bliss Coconut Chocolate Date
Best Chip: Jackson's Honest Organic Coconut Oil Yellow Corn Sea Salt Tortilla Chips
Finalist: Beanfields Black Bean with Sea Salt
Best Chocolate Bar: Alter Eco Dark Blackout Organic Chocolate
Finalist: NibMor Dark Chocolate with Cacao Nibs
Best Cold-Pressed Beverage: Temple Turmeric Pure Mega
Finalist: WTRMLN WTR
Best Condiment: Sir Kensington's Fabanaise Chipotle Vegan Mayo
Finalist: 4th & Heart Ghee Butter White Truffle Salt
Best Cookie: Nutterly Hazelnut Cookie Snaps
Finalist: Back to Nature Quinoa Almond Chocolate Chip Cookies
Best Cracker: Simple Mills Sun-Dried Tomato & Basil Almond Flour Crackers
 
Finalist: Mary's Gone Crackers Super Seed Basil & Garlic
Best Dessert: Daiya New York Cheezecake
Finalist: Julie's Datery Hazelnut Chocolate Simply Stuffed Dates
Best Energy Beverage: Garden of Flavor Cold-Pressed Energy Wheatgrass with Guayusa Leaf
Finalist: Blue Bottle Coffee Cold Brew
Best Fizzy Drink: Bhakti Sparkling Tea Lemon Ginger Black
Finalist: Clearly Kombucha C Botanicals Strawberry Milk Thistle
Best Frozen Dessert: GoodPop Hibiscus Mint
Finalist: Jeni's Lemon Buttermilk Frozen Yogurt
Best Frozen Vegetarian Meal: Sweet Earth Natural Foods Moroccan Tagine
Finalist: Amy's Meals for Two Ravioli Cheese
Best Granola: One Degree Organic Foods Sprouted Oat Granola Quinoa Cacao
Finalist: Grandy Oats Real Granolas Organic Classic Granola
Best Kid's Product: Bitsy's Brainfood Smart Cookies Sweet Potato Oatmeal Raisin
Finalist: MySuperSnack Chocolate Chip Soft Granola Bites
Best Meal Helper: Simply Organic SteamGourmet Cajun Chicken
Finalist: Modern Table Meals Cheddar Broccoli Bean Pasta + Veggie Kit
Best Meat Replacement: Pacific Organic Seitan Italian Herb
Finalist: Upton's Naturals Original Jackfruit
Best Nutrition Bar: Probar Bite Organic Energy Bar Superfruit + Greens
Finalist: GoMacro Macrobar Protein Pleasure Peanut Butter Chocolate Chip
Best Paleo-Friendly Snack: Olomomo Cashews Applewood Smoked
Finalist: Epic Venison Sea Salt + Pepper
Best Pancake: FlapJacked Protein Pancake and Baking Mix Banana Hazelnut
Finalist: Pamela's Gluten-Free Baking & Pancake Mix
Best Pasta: Bgreen Food Organic Buckwheat Angel Hair Pasta
Finalist: Tolerant Organic Red Lentil Rotini
Best Pouch: Once Upon A Farm Sun-Shiny Strawberry Patch
Finalist: Shine Organics Calm
Best Shelf-Stable Juice: Telula Black Berry + Chia
Finalist: Cheribundi Tart Cherry Juice
Best Smoothie: Forager Probiotic Cashew Smoothie Banana Date
Finalist: GoodBelly Probiotics Triple Berry Flavor Protein Shake
Best Spread: Don't Go Nuts Nut Free Chocolate Roasted Soybean Spread
Finalist: MaraNatha Organic No Stir Peanut Butter Creamy
Best Sweet Sauce: Heavenly Organics 100%
 Organic Raw Neem Honey
Finalist: Date Lady Pure Date Syrup
Best Tea: Numi Organic Tea Turmeric Tea Three Roots
Finalist: Teatulia Energy Black
Best Vegan Ice Cream: Luna & Larry's Organic Coconut Bliss Chocolate Chip Cookie
Finalist: NadaMoo! Lotta Mint Chip
Best Veggie Burger: Good Seed Curried Sweet Potato Hempseed Burgers
Finalist: Dr. Praeger's Bibimbap Veggie Burgers
Best Vinegar: Eden Selected
Ume Plum Vinegar

Finalist: NuCo Organic & Fair Trade Coconut Vinegar
Best Whole Food Snack: Brussel Bytes Chili Pumpkin Seed Crunch
Finalist: Bare Baked Crunchy Cinnamon Banana Chips
Best Yogurt: Organic Valley Grassmilk Vanilla Whole Milk Yogurt
Finalist: Maple Hill Creamery Drinkable Yogurt Maple
For more exclusive content on these winners and finalists visit deliciousliving.com/companies-making-difference/delicious-livings-2016-best-bite-awards and pick-up the July issue of Delicious Living at your local natural products retailer.
NEW HOPE NETWORK
contact: [email protected]
About New Hope Network
 New Hope Network is the leading media resource and information provider for the natural, organic and healthy products industry, with print, in-person/event and e-business products and services.
###
Subscribe and receive the latest updates on trends, data, events and more.
Join 57,000+ members of the natural products community.
You May Also Like
---