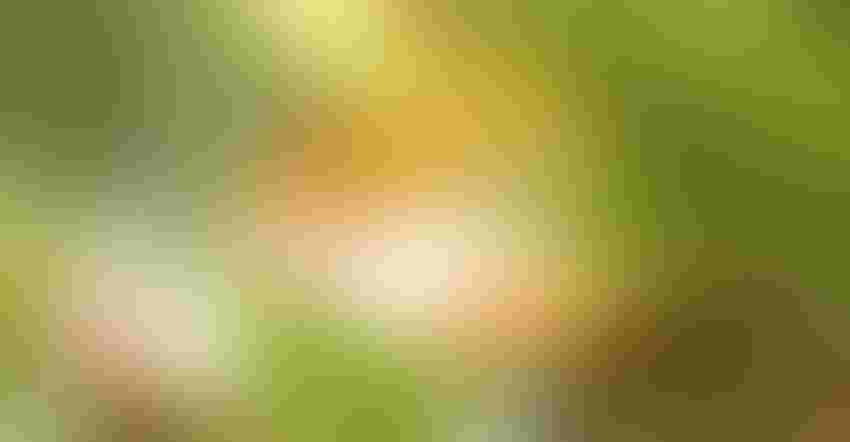 Nothing says fresh like the produce section. Customers can squeeze an avocado to test ripeness and smell the fragrance of a cantaloupe through the skin.
While it's difficult for shelf-stable and even frozen products to compete with the freshness of an apple, a movement to "freshify" products across the store challenges old rules. From shelf-stable beet chips to frozen (not canned) soups and refrigerated ready-made oatmeal, products that are the next best thing to fresh or truly reflect their source are proliferating.
"I think there is something about vitality in food that people are connecting to food they perceive as fresh," says Tracy Miedema, vice president, innovation and brand development at Presence Marketing/Dynamic Presence. "There is a correlation between fresh, local, organic, clean and natural, they all have one meta meaning in the minds of consumers, that these foods are going to do something better for their body. Consumers are gravitating toward these frameworks and are drawn to foods that make them feel vital."
While no specific number tracks fresh sales per se at retail, the continued growth of organic foods—driven by produce sales and the increased presence and sales of foods that feature a cleaner ingredient profile, are plant based or plant forward—points to a desire for fresh foods. If not fresh, it appears customers want products as close to the source as possible.     
Natural snacks, fresh flavors
Snack trends illustrate this trend. From sweet potatoes to beet chips, chickpeas to kale chips—instead of trying to compete head-to-head with Frito-Lay—natural products brands are cleaning up the category with products that celebrate fruits and vegetables, not hide them (although that's still trending, too). Products such as baked beet chips made with just beets and sea salt are catching the consumer's eye. Jerkies and bars also fall into this "freshish" category with cleaner flavor profiles and mouth-watering ingredient lists that suggest the product has not traveled far from the apple tree or ocean.
"More people are eating natural foods and are eating fresh flavors," says Steve Brancamp, sales director at UNFI. As a result, more and more companies are simplifying ingredient decks to as few ingredients as possible. In addition, he adds, "Part of what is driving this is the lack of preservatives. When companies can make a product that is fresh with no preservatives, consumers are more interested in that product."
This shift to fresh challenges traditional retail set concepts as snacks pop up across the store from the meat department to produce. For instance, mushroom crisp and jerky company Shrooms finds success merchandised in the produce section. "That is where we think we belong," says David Eberwein, director of innovation at Shrooms Snacks. "It is made from real food, from a fresh cut mushroom, not extruded or processed. It is soy free, gluten free, Non-GMO Project verified, vegan, with no preservatives or artificial colors. With the better-for-you snacking category growing so rapidly, including vegetable snacks, to bring some of that opportunity back into produce is appealing to the produce department."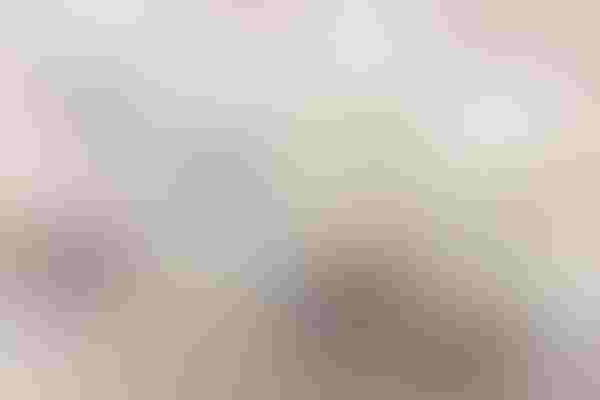 Fresh alternatives to dairy, canned goods
Key retail moments have led to this "freshification." It started, in part, when Silk and other dairy alternatives that had been sold center store in aseptic containers began to show up in the cold case, Brancamp says. "That is when we saw a drive to that perimeter aisle and turns on the product. People realized they could buy fresher soy milk and almond milk. They were looking for alternatives to what they were buying in center store."
A transition with canned foods also took place when consumers discovered that the bisphenol A (BPA) that lined cans can imitate the body's hormones. "Freshification in the soup world 1.0 was going from cans to the Tetrapak brick," Miedema says. "This created a ton of commerce and now we are seeing the 3.0 versions are really in the delis and in the refrigerated case and exciting things are happening in the freezer."
Kate Brown, owner of fresh soup company Boulder Organic, has witnessed this consumer transformation toward fresh. She started her own company several years ago when a search for fresh soup got her a container filled with a thick lump of ingredients she didn't recognize. At first, she says, people thought immediately of the red and white can and asked if they needed to add water. However, as the deli and refrigerator sections at natural products retailers have changed, so has that mindset.
"Canning was a blessing, accessible and food safe, but after the novelty wore off, people didn't really think about what was in the cans and what helped them to be shelf stable. Consumers are smarter than they were before, they know how to read ingredient lists and identify a clean label. We should all know what we are eating," Brown says.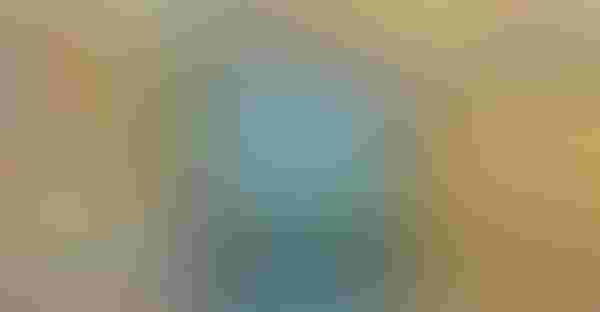 Refrigerated fresh replaces homemade
Knowing what we are eating also ties into a desire for products that resemble homemade. Americans love the idea of eating home-prepared foods but suffer a little thing called "lack of time." The proliferation of fresh at retail is tied directly to this desire for home cooking. Baby-food lines such as Once Upon a Farm and Fresh Bellies have eschewed shelf-stable jars for space in the refrigerator section. Featuring ingredients like pears and ginger or cauliflower and bell peppers, these products have realistic expiration dates, which can ease the minds of parents who don't have time to make baby food from scratch.
This is the same premise on which companies like Wildscape and Mush were founded. Wildscape serves up frozen fresh grain, veggie and protein meals, with see-through packaging so customers can see just how pretty and fresh the food looks. "Wildscape was founded on the premise that you shouldn't have to compromise for the food you want and the food you have time for. It is that fresh experience of bright, delicious flavors, good texture and clean," says Wildscape co-founder Emily Hoffman.
Similarly, Mush, a ready-to-eat refrigerated overnight oats brand, was developed when founder Ashley Thompson took her first full-time job out of college in the finance industry. "It was hard to find products that didn't have added sugar, preservatives and artificial flavors. Fresh isn't always synonymous with convenient, and I was chained to my desk for long hours. People were juicing and eating Quest bars and I didn't want to eat that way for my body," she says.
Refrigerated breakfast items are in a far less competitive space than in the cereal aisle, says Thompson. Most traditional breakfast companies such as General Mills and Kellogg Co. have built their infrastructure around shelf-stable products. "Kellogg doesn't have a cold-product supply chain. So why would they take a risk on something that is not in their infrastructure?" Thompson says. That is why there is a white space for products like Mush, which are seeing increased sales while Kellogg recently reported a decline in cereal sales for the first quarter of 2019, she adds.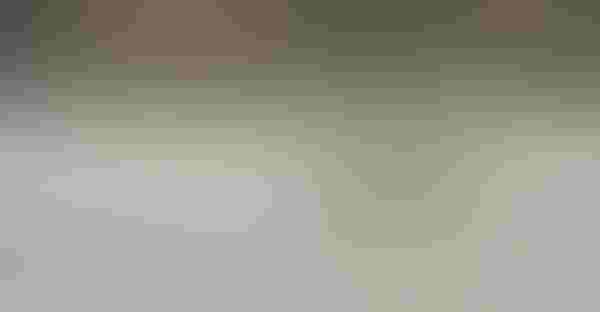 Frozen is the new fresh
Brands are giving frozen a new version of fresh as well. "In the freezer, it has been a renaissance period," says Presence Marketing/Dynamic Presence's Miedema. For so long, the freezer section stood for highly processed foods with extremely long ingredient panels, a lot of chemicals and unpronounceable words, she explains. In reality, chefs and home cooks freeze leftovers all the time. "So the intersection of culinary, of fresh to frozen, is a clean preservation technique. And some of the movements around paleo and keto have started to evolve the products in the freezer to freshify and upgrade the nutritional content," she says.
For Fishpeople, frozen and refrigerated fresh fish options are also a chance to remove some of the barriers that keep people from enjoying seafood. Nothing turns people off seafood faster than a fishy taste. Fishpeople CEO Ken Plasse says consumers are beginning to realize that when a fish is frozen on the boat or flash frozen on shore it can actually be fresher when thawed than a fresh fish that has made it to the seafood counter. The company has introduced frozen fish entrée kits and deli-style salmon in the refrigerator section to help people get a taste of delicious seafood.
"Millennials have really stepped into seafood as a superfood," Plasse says. Yet, he says, consumers don't always trust that if they spend the money they will get delicious results. "They want seafood, but taking a fresh fish and getting it to taste delicious—especially when it's a premier protein—is one of the biggest barriers to eating more fish," he explains.
Like many of the companies bringing freshified products to market, Plasse says fresh ultimately means clean, better for you and, therefore, better for the environment. "We have found power in the way we bring transparency to consumers. Where product is from and how it is handled translates to better health and taste. When you do the things that make it taste better and fresher, it also does good stuff for the environment. Part of our job is showing consumers why fresh translates to better food.
Subscribe and receive the latest updates on trends, data, events and more.
Join 57,000+ members of the natural products community.
You May Also Like
---