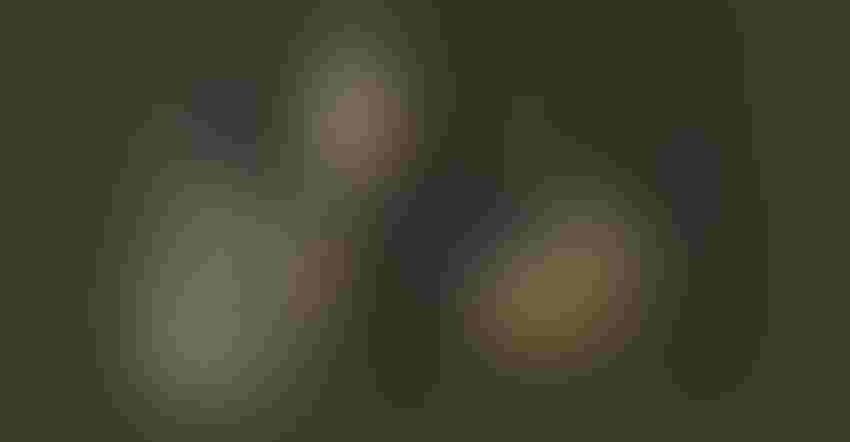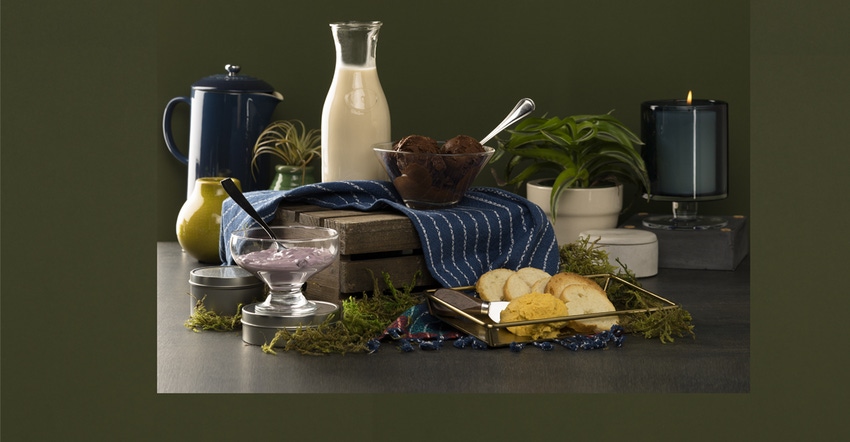 Nestled along the coast of eastern Australia's famous surfing locale Byron Bay lies Jindilli Farms, a family-owned grove of native macadamia nut trees. Tended by the sustainability-obsessed Roy family, the farm requires few added inputs to thrive. Ample annual rainfall feeds the trees; nesting owls prowl the land at dusk for rodents—a graceful alternative to placing rat poison on the grounds.
It's from Jindi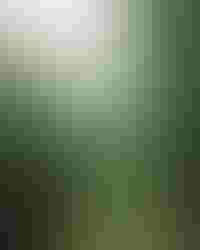 lli that Milkadamia, a rising U.S. plant-based milk brand, sources raw macadamia nuts for its suite of macadamia-containing milks and creamers. Milkadamia cheekily says its macadamia nuts are sourced from "free-range trees" to hint at its sustainable sourcing. It's such storytelling that's attracting a growing number of  consumers across demographics to choose dairy free.
The rise of plant-based eating can be attributed to a variety of factors, including a renewed understanding that plants are a healthy alternative to animal-centric products, and a concern for the environment and animal welfare. But story is a vital force in plant-based eating, and smart brands such as Milkadamia are weaving a tale about their products to help consumers better understand why plant milks are an attractive alternative to dairy.
For Milkadamia, sourcing regenerative ingredients is a key narrative that resonates and communicates added value. For other nondairy products, such as Ben & Jerry's outrageously decadent Chocolate Caramel Cluster Non-Dairy Frozen Dessert (made with an almond milk base), story means that plant-based never means sacrifice.
Such stories are effectively working to widen the scope of plant-based eating across categories. According to Nutrition Business Journal, the milk alternative market (which includes almond milk, soy milk, coconut milk and more) reached $2 billion in 2018, with 7.3 percent year-over-year growth. Other nondairy categories—including ice cream, yogurt, creamer, butter and dressings—together fetched $697 million in the 52 weeks ending June 16, 2018, with nondairy creamers growing at a particularly fast 131 percent, according to Nielsen sales statistics commissioned by the Plant Based Foods Association.
"Plant-based has gathered pace over the last five years, and there are lots of brands out there, too. The category is growing in interest and innovation; new tastes and textures and possibilities," says Jim Richards, CEO of Milkadamia. "Nondairy isn't happening all by itself. It's part of a much larger global trend towards plant-based foods, a phenomenon that has come about partly through eco-concern and will continue to grow with product innovation."
Richards adds that within the next 12 months, he predicts the nondairy category to double in sales—an expectation that wouldn't have been believable just a few years ago.
Milking retail sales
Adding a variety of plant-based milks, creamers, cheeses, ice creams and yogurts to retail product sets can help grow nondairy sales while nondairy sets can create a sense of discovery and choice.
Dusty Prather, category manager of dairy at Lucky's Market, finds that nondairy cheeses sell better when merchandised separately from the specialty and gourmet dairy cheese, which is sold in the culinary department. Nondairy milk, however, flies off store shelves when merchandised in the same cold case as dairy milk. "We're seeing big-time interest in the alternative milk category," says Prather. "Oat milk especially is really starting to gain traction."
Consumers' notoriously fickle eating habits could contribute to the varied merchandising success. While many Americans choose nondairy products because of allergies or health concerns such as high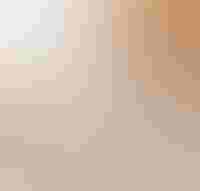 cholesterol, or completely avoid dairy because of environmental or animal welfare worries, curiously, some consumers favor milk alternatives and eat dairy-based cheese and yogurt.
Perhaps this occurs because modern nondairy milks satisfy so well. They mimic cow's milk in texture. They often taste better than cow's milk thanks to the inclusion of delicious add-ins such as dates, vanilla extract, sea salt and sometimes a sweetener such as coconut nectar or cane sugar. Factor in sometimes questionable dairy-operation practices, and plant milks rise as a clear choice for many today.
While nondairy yogurt and cheese have experienced accelerated innovation within the past few years, texture and taste still differ from the real stuff. Nondairy yogurt has yet to match the ultra-thick, stick-to-your-spoon consistency of traditional Greek yogurt or skyr; nondairy cheese has yet to conjure the particular umami flavor of an aged Parmesan. However, products are constantly improving. Small, boutique producers from across the United States such as Treeline Treenut Cheese are crafting excellent, craveable nondairy products that would make any self-respecting cheese-lover swoon with happiness.
There are certainly threats to the nondairy category. Legislators from top-producing cheese states are bowing to dairy lobbyists who encourage laws prohibiting nondairy products from containing the words "milk" or "cheese" on the argument that such monikers are confusing to consumers. (Although we doubt any shopper has mistakenly bought almond milk when he was seeking cow's milk.) Plus, simmering concerns around sourcing issues such as water usage in almond production and glyphosate residue in oats will still make headlines. 
But the nondairy category is on a train that won't be slowing anytime soon. As consumers adopt nondairy tenets into their values system and understand the tasty alternatives that plants can create, products like the ones featured below will continue to gain widespread adoption and market share.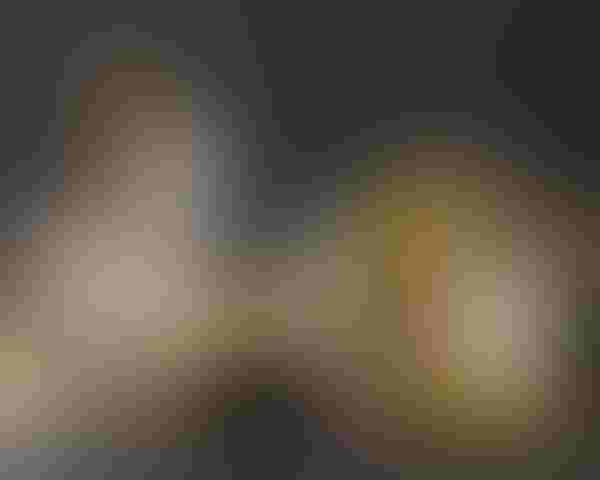 Plant milks and creamers
Hope & Sesame Organic Sesamemilk Chocolate
This new plant-based milk brand uses neither nuts nor oats but sesame seeds to make this full-bodied, chocolate-infused vegan milk. Made with a USDA Organic blend of sesame seed protein concentrate and pea protein concentrate, this cane sugar-sweetened milk is fortified with calcium and vitamin D, making it a worthy substitute for cow's milk (just watch the sugar content—this SKU contains a pretty high 17 grams per 8-ounce serving). SRP: $4.99
Toats Oat Milk Original
Formulated in Denver, Colorado, new brand Toats is crafting clean-label plant milks from oats—the nondairy milk category's latest ingredient darling. Made just with organic, gluten-free oats, water, dates and vanilla, Toats stands out for upholding an ingredient list that's pronounceable, easy to understand and free from gums, emulsifiers and preservatives. SRP: $6
Milkadamia Vanilla Creamer
Add a splash of this indulgent macadamia-based creamer into coffee for a dessert-worthy after-dinner drink or for a particularly special morning pick-up. With just 2 grams of sugar per 1 tablespoon serving, this creamer is made with raw macadamias, coconut cream, cane sugar and more your customers will love the regenerative sourcing story associated with Milkadamia's vertically integrated macadamia nut supplier. SRP: $3.99
Modest Mylk Vanilla Nut Mylk Base
A cool product perfect for time-pressed DIY-ers, each jar of this nut milk concentrate contains a whopping 42 servings of organic vanilla bean-spiked cashew and almond milk. A yummy blend of cashews, almonds, coconut oil, coconut nectar and arrowroot, add 1-2 tablespoons of the concentrate to 16 ounces of water; blend for 1 minute. In addition to being more sustainable (way less packaging!), Modest Mylk is also shelf stable—the base can last for up to a year unrefrigerated. SRP: $14.99
Elmhurst Hemp Creamer Unsweetened
This new nondairy creamer from the expert vegan milk formulators at Elmhurst features hemp! Just four ingredients comprise this silky-smooth creamer, including hemp cream made from filtered water and hemp seeds, natural flavoring and dipotassium phosphate—an ingredient that helps the creamer melt into coffee. Shoppers will appreciate how this product contains zero sugar, oils or carrageenan. SRP: $4.49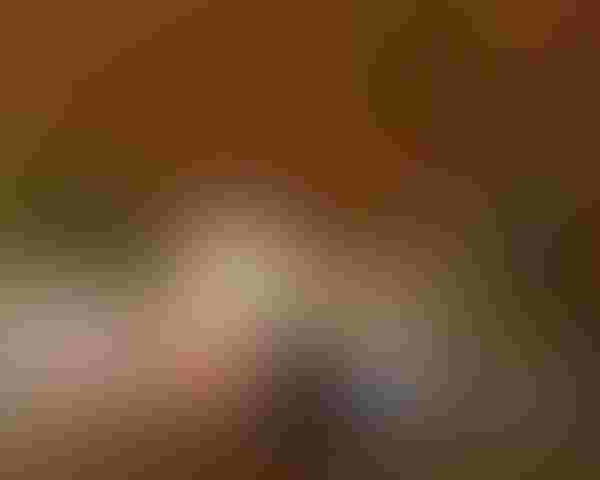 Vegan cheese
The Honest Stand Smoked Cheddar Style Dip
Slather it onto veggie burgers and wraps. Drizzle it over salads and tortilla chips. Place it on a table with fresh vegetables and let your guests go wild. This organic cheesy dip from The Honest Stand contains a healthful combo of potatoes, cashews, carrots, onions, vinegar, sea salt and garlic powder. Bonus: Unlike traditional saturated fat- and calorie-laden cheese dip, this product is only 20 calories per 2 tablespoons. SRP: $4.99-$5.99
The Cultured Kitchen Cashew Reserve Smokey Chedda
This smoky spread is a ridiculously flavorful blend of cultured raw cashews, coconut aminos, apple cider vinegar, smoked paprika, red bell pepper, garlic and Himalayan sea salt. The Cultured Kitchen is staunchly against using any gums, emulsifiers or ingredients that wouldn't be found in a home kitchen, giving your shoppers assurance that dairy-free eating can also mean clean eating. SRP: $5.99
Yvonne's Vegan Kitchen Black Truffle Vegan Cheese
A small producer out of Los Angeles, Yvonne's Vegan Kitchen crafts a delicious vegan spread made with organic cashews, organic coconut oil, black truffle, Himalayan sea salt and olive oil. This large round clocks in at 13.5 ounces, making it a near perfect centerpiece for fancy cheeseboards—pile crackers and fresh fruit around the "goatless" cheese and nobody will miss the real stuff. SRP: $37
Treeline Treenut Cheese Cashew Cream Cheese
Add a bit of schmear to that New York City bagel! The nut cheese geniuses at Treeline are proud to introduce this creamy, tangy New York Style Plain spread that is nearly identical to traditional cream cheese. Made with cultured cashews, Treeline uses simple ingredients for an artisanal take on a beloved dairy-containing product. SRP: $6.79
Good Foods Plant Based Queso Style Dip
This cheesy queso-style dip stands out in the dairy-free cheese category because the first ingredient isn't nuts but cauliflower, one of the trendiest vegetables of 2018 and 2019. Also inside: almond butter, garlic, apple cider vinegar for fruity tang, nutritional yeast, chia seed protein and more. A touch of cayenne pepper imparts heat for true south-of-the-border flavor. SRP: $4.99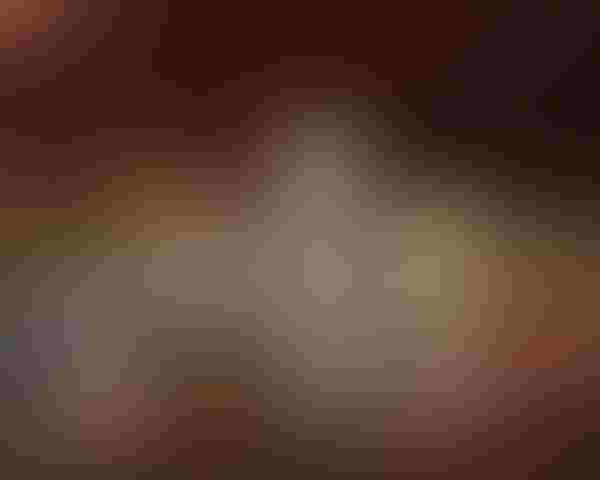 Yogurt alternatives
Daiya Yogurt Alternative Blueberry
This ultra-thick yogurt alternative from the dairy-free experts at Daiya contains a respectable 6 grams of protein per serving derived mainly from pea protein. Coconut cream, real blueberries and blueberry juice add fruity flavor; lemon juice and live good bacteria infuse this snack with that all-important yogurty tang. SRP: $1.99
Dahlicious Almond Milk Yogurt Wild Strawberry
A clean-label yogurt made with USDA Organic Valencia dry-farmed almonds from Spain (read: they use less water than usual almond production), this decadent slow-cultured snack employs organic blueberries and natural blueberry flavor to craft an ultra-fruity "dahlicious" punch. It's notable that Dahlicious also produces Indian-style yogurt beverages called lassi made with organic whole milk, which appeals to flexitarian eaters. SRP: $1.99
Califia Farms Probiotic Dairy Free Yogurt Super Berry
This probiotic-packed drinkable yogurt is a dreamy dairy-free blend of almond milk, coconut cream and a flurry of flavor such as blueberry puree, black current juice and lemon juice. Live and active cultures such as Bifidobacterium, S. thermophilus, L. bulgaricus and the much-researched BB-12  strain boost the probiotic content of this nutrient-dense beverage to 10 billion CFU per serving. SRP: $5.49
Good Karma Plant-Based Sour Cream
We know, we know. Sour cream isn't yogurt. But as we've never found a dairy-free sour cream we'd actually want to slather onto a baked potato, we felt compelled to include this product in this section. Here, a velvety-smooth texture is achieved by whipping coconut oil, tapioca flour, identity preserved corn starch and more. Live and active cultures help create the "sour" component of this delicious condiment. SRP: $3.99
Good Plants Dairy-Free Almondmilk Probiotic Yogurt Alternative Strawberry
This almond milk yogurt exemplifies how consumer interest in dairy-free eating is pushing mainstream brands to launch high-quality vegan products. Good Plants, a line under Danone's Light & Fit brand, is a 100-calorie snack made with almonds, chicory root fiber, fava bean protein, strawberries, live and active cultures and more. Notably, this brand has 4 reasonable grams of sugar. SRP: $1.49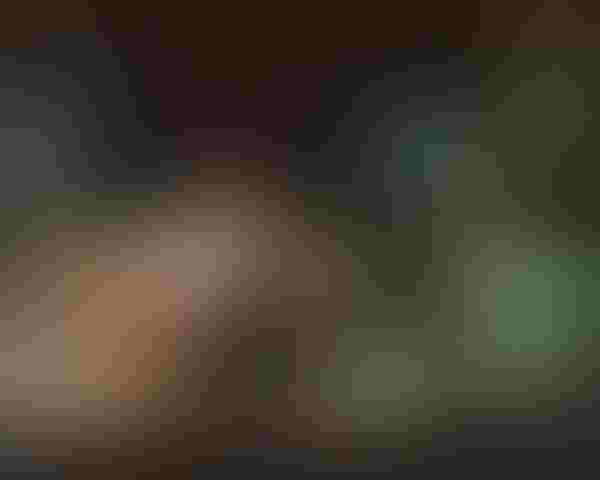 Nondairy ice cream
Snow Monkey Passion Fruit
This frozen nondairy treat is loaded with nutrient-dense ingredients that make this ice cream swap closer to a breakfast-worthy smoothie than dessert. Made with a tasty blend of banana puree, apple, passionate fruit, hemp seed protein, roasted sunflower seeds and more, there is no refined sugar in this delicious product—an anomaly in the frozen dessert category. SRP: $5.99
So Delicious Very Vanilla Cashewmilk
A relatively simple formulation yields impressive flavor and creamy texture in So Delicious' cashew milk pint. Made with filtered water, cashews, cane sugar, organic coconut oil, pea protein, vanilla extract and more, this yummy ice cream alternative contains 15 grams sugar per ½ cup—healthier nutrition stats than most nondairy treats. SRP: $6.69
Ben & Jerry's Chocolate Caramel Cluster
Much to the delight of vegans everywhere, the ice cream mavens at Ben & Jerry's launched a decadent line of nondairy pints that are just as ridiculously tasty and over-the-top as the brand's signature offerings. This Chocolate Caramel Cluster flavor is made with almond milk, peanuts, and fair trade cocoa, sugar and vanilla. Fudgy chunks and salted caramel swirls add texture and pops of flavor. SRP: $4.48-$5.99
Reveri Chocolate Forest
Avocado and chocolate? It sounds weird, but it totally works! There's a whole caboodle of unexpected healthful add-ins found in Reveri's chocolate dessert, including dates, organic raw cocoa nibs and beet powder. Each 4-ounce serving contains 90 calories and 10 grams sugar. SRP: $6.99
NadaMoo Lotta Mint Chip
This USDA Organic coconut milk ice cream is a tasty blend in a classic scoop shop taste. Tinted with organic spirulina and sweetened primarily with agave syrup, this lower-calorie dessert also contains inulin to boost the fiber content up to 5 grams per ½ cup serving. Mint extract imparts a refreshing, bright flavor. SRP: $6.79
Subscribe and receive the latest updates on trends, data, events and more.
Join 57,000+ members of the natural products community.
You May Also Like
---
Sep 20 - Sep 23, 2023
Natural Products Expo East is the East Coast's leading natural, organic and healthy products event.
Learn More