Natural products industry on front lines of coronavirus crisis
Natural products industry on front lines of coronavirus crisis
Since COVID-19 began taking hold in the United States, the people and companies of the natural products industry have faced challenges and opportunities in supplying products consumers want.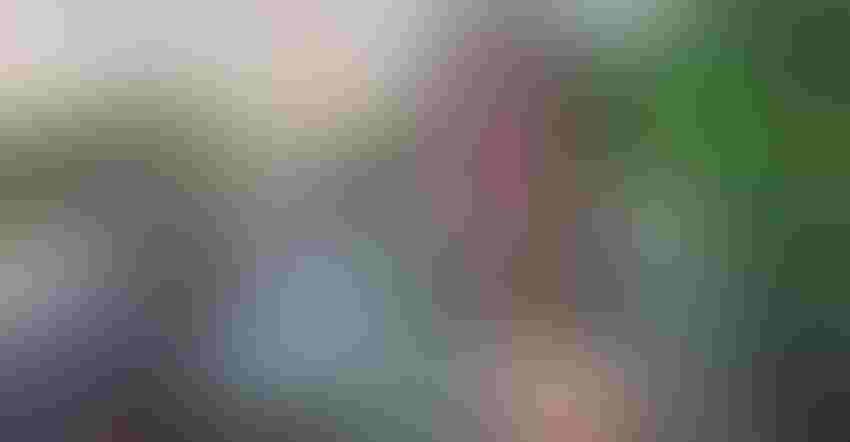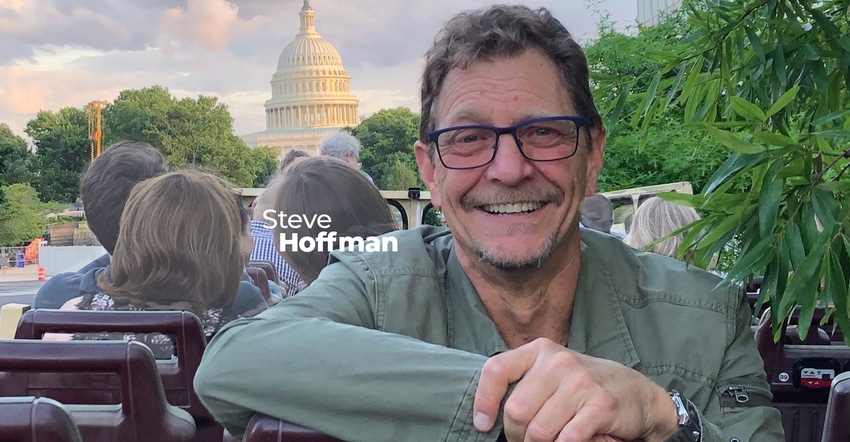 From the moment in early March when New Hope Network first announced the postponement of Natural Products Expo West— what Forbes.com contributor Douglas Yu referred to as the "Super Bowl of natural CPG"— to mid-March, when UNFI CEO Steve Spinner joined a group of food, retail and distribution leaders at the White House to help ensure that America's grocery shelves stay stocked— no small feat during the panic buying rush of the past few weeks— the COVID-19 pandemic has put the natural products industry on the front lines of the coronavirus crisis.
There have been many challenges and a few opportunities associated with this position. Stores find themselves short-staffed and have had to cut hours to deep clean and restock empty shelves.
Restaurants and food service operations have had to shut down, putting many out of work. Long lines and controlled entry have been reported in some stores. Many retailers are dedicating senior hours—dedicated times to give elderly people a chance to have access to products before the stores open to the general public.
On the other hand, retailers are hiring, often providing jobs for laid-off restaurant and food service workers. Natural products grocers including Whole Foods Market and Natural Grocers are offering interim incentives on top of current hourly rates to keep and recruit labor. In addition, Whole Foods is partnering with Amazon to expand resources and capacity for door drop and home delivery.
Kroger CEO Rodney McMullen told CNBC in late March that the Cincinnati, Ohio-based grocer, which operates 2,800 stores in 35 states, hired 2,000 people in March to keep up with increased demand and still has 10,000 openings to fill. Walmart announced it wants to hire 150,000 temporary workers through May, and Amazon is hiring an additional 100,000 workers.
Sales, too, are through the roof for natural products retailers and CPG stores across the country, as people stock up on a month's worth of groceries and staple goods instead of a typical week's worth. Sales of staples soared in March, Food Dive reported, indicating that consumers were preparing for the long haul. Add to that the fact that, with the closing of restaurants and cafes in many states, and with the call for social distancing, people are now eating at home, putting further strain on conventional and natural foods retail markets.
'You need to get out on the floor and stock shelves!'
Mustard Seed Market & Cafe, which has two full-service natural foods supermarkets and a bakery in Ohio and renowned for its restaurants and catering, the stores have pivoted to offer in-store take-out meal solutions, Gabe Nabors, CEO said. The state of Ohio on March 15 ordered the closing of bars and restaurants. Mustard Seed has been promoting this expanded service on social media, and recently posted the steps it is taking to sanitize its stores, ensure product availability and protect workers and customers.
"We are packaging our most popular soups from our restaurant in 'fresh or freeze' containers and are ramping up in-store prepared foods," Nabors said. "We're pivoting from banquets and catering to contacting assisted living homes, local nonprofits, hospices and elsewhere to let them know we have healthy prepared foods available for takeout.
"We're also in talks with Instacart to expedite the launch of a delivery service. A large percentage of food sales in America is through restaurants and food service; with that closed, it puts added pressure on the grocery stores. As such, our entire team has been stocking shelves—if you have an office job and it's not mission critical, you need to get out on the floor and stock shelves!" he adds.
At Natural Grocers, the focus has moved to staples, produce and perishables, said Alan Lewis, director of public policy for Natural Grocers.
"Our stores have been the calmest, most organized places to shop and our customers have been exemplary in not hoarding and helping create a sense of calm and the feeling that we are all in this together," Lewis said. "People have been so cordial and kind to each other and thanking everyone in the stores for making the food available.
"Currently, there is plenty of food ready to be delivered in the supply chain. The outages are not shortages," Lewis said. To ensure steady supply, food workers, from agriculture to manufacturing and retail, should be termed essential workers, meaning their production is critical to the health and wellness of the country.
"We've been in conversation with the Colorado Department of Agriculture and others asking them not to stop essential agricultural workers," he said. "As a result, CDA has notified law enforcement officials, requesting that agriculture workers be able to travel to and from work."
Errol Schweizer, a veteran of food retailing, agreed.
"People working overtime in delivery, back of house, stocking shelves, cashiers, e-commerce fulfillment—they are now critical infrastructure to keeping this country running," he said. "We should be cognizant of the stress on store staff and provide more resources to help them, for example, living wages, free child care, paid sick leave, collective bargaining rights, proper protective equipment, etc.
"The cooks, clerks, packers, loaders—the folks that often are poorly paid, overworked and invisible— how often have we heard pundits refer to them as unskilled? Now that everyone sees how crucial— and skilled—they are, we need to assure they are treated with dignity and respect," said Schweizer, who previously served as the head of grocery purchasing for Whole Foods Market.
Industry responds to heightened demand
For distributors, which have received generally positive reviews in responding to the crisis, sales are up dramatically, too. Leading natural products distributor UNFI's stock rose from closing at $5.97 a share on March 2 to closing at $11.93 a share on March 18. (On March 30, it closed at $8.50 a share.)
"It is important for all Americans to know that they can continue to count on companies like ours to keep stores well-stocked with a variety of food and wellness products during this critical period," Spinner said in a statement released March 16. "In addition to having business continuity and safety plans in place to help keep America fed, UNFI is supplementing its coordination with federal, state, and local government agencies by now collaborating directly with the White House and industry peers. We firmly believe that increased levels of public-private collaboration can further enhance UNFI's around-the-clock efforts to meet our customers current and future needs."
Natural and organic products manufacturers, too, are scrambling to satisfy increased demand. In a LinkedIn post, Wayne Wu, general partner of VMG Partners, wrote, "We're hearing many shelf stable food, beverage and supplement brands are generally doing well in brick and mortar stores as consumers stock up, but also seeing a 50%+ sales lift in the past couple of weeks in their e-commerce or grocery delivery channels, such as Amazon, Walmart.com, DTC or Instacart, as consumers are potentially pantry loading, but may lead to more permanent behavior change in how they purchase their more consumable-type products that they've traditionally purchased at a brick and mortar location to a more permanent lift online for these type of consumable items."
Working from home is not stopping Steve Wangler, vice president of sales for The Good Crisp Company, maker of all-natural canister chips. Working with Presence Marketing as its broker, Wangler said, "We've been in contact with every single field and accounting rep of Presence Marketing. Even sidelined, together we are engaging with retailers virtually, keeping them apprised of stock situations, asking what they need, etc. The entire Presence team has been very proactive, highly responsive, highly engaged, and looking for ways to support retailers and brands. Also, we are attracting consumers that are new to our brand through our online efforts, and we're hoping we'll keep those consumers once they experience our product." 
Noticing a trend accompanying consumers' response to the coronavirus crisis, Eric Schnell, cofounder of the marketing collective BeyondBrands and mood33, a cannabis- and CBD-based beverage line, was informed by his Florida distributor that mood33's top-selling CBD SKU, Energy, was replaced by its Calm formula in March. "It's an indicator of how stressed people are feeling right now," Schnell noted.
"As a service provider we are doing our best to support our natural products clients, and on the brand side, we are seeing an immediate uptick in sales," he said. "Every manufacturer I've spoken with is still operating at full capacity, including supplements, beverages and food, to meet demand from both brick and mortar and e-commerce."
'Unity in the community is key'
The BeyondBrands team, like other natural products brokers, distributors and service providers throughout the country, is rising to the challenge and doing its best to help partner brands deal with retail demand. 
"Rather than going into stores to sell items, we are recommending going into stores and offering to help stock shelves," Schnell said. "Connection and collaboration are key right now. More than ever, it feels like people need unity in the natural foods community. Whether you are on the service, brand or retail side, we are all in this together and we have to see ourselves through this, together."
At Dr. Bronner's, demand for soap and hand sanitizer has spiked, and the company is doing its best to fulfill the increase in orders, David and Michael Bronner said in a statement published on March 16. "In spite of our best efforts, constraints prevent us from fully meeting orders: our hand sanitizer, for example, can only be produced at FDA-licensed drug manufacturing facilities, and is being produced at 600% our usual rate."
In addition, the Bronner brothers wrote, "We are allocating a reserve of 2% of all hand sanitizer production to donate to at-risk communities and the organizations that serve them, so they have access to our hand sanitizer, as well. Please also buy only what you think you need, so that everyone who needs our products can obtain them. This is an important time to remember that we are all connected and need to look out for each other, now more than ever."
As for New Hope Network, after announcing that Expo West was not just postponed but cancelled for 2020, the company that leads communications efforts in the natural industry announced in a video update on March 20 that it would provide assistance to small businesses hurt by the decisions.
"Due to the decision to cancel voluntarily and without being asked to do so by local, state or federal edict or other force majeure circumstances, our insurance provisions were not triggered and significant costs and liabilities were incurred by New Hope," said Carlotta Mast, New Hope's senior vice president of content. "To help support those most impacted by the Expo West cancellation, our parent company, Informa, has established a $5 million fund that will be disbursed under the guidance of an independent advisory council made up of 20 industry leaders. The advisory council is working on this task now and is aiming to have its guidance delivered to the New Hope Network leadership team by the week of April 6," she said.
New Hope Network is focusing its energies on the upcoming Natural Products Expo East, slated for Sept. 23-26, in Philadelphia, Pennsylvania. The company is issuing a full credit for any Expo West exhibitor or sponsor, which can be applied to Expo East, Expo West 2021, or to its media and market research publications. Expo West badge registration and education fees also will be fully refunded in the coming weeks. New Hope also announced a free product directory listing for 2020 Expo West exhibitors along with upcoming webinars and education, and referred further questions to its Expo West FAQ page.
In closing, John Mackey, CEO of Whole Foods Market, summarized how our industry has risen to the occasion in serving community, workers and customers during the coronavirus crisis. In an email, he wrote, "If you've shopped our stores in recent weeks, you've experienced our team members' dedication and diligence to serving your community during a time of uncertainty. None of this is lost on us…
As a company, Whole Foods Market is adjusting to the current circumstances that all of us are facing during this unprecedented time. We believe that the service we provide as a grocer is an essential one, and we are committed to continuing to serve our customers in a safe and responsible manner, both in our stores and through delivery. Thank you for your kindness and patience as our team continues to work hard to serve our customers and communities. Please take care."
Steven Hoffman is managing director of Compass Natural, providing brand marketing, PR, social media, and strategic business development services to natural, organic and sustainable products businesses. Contact [email protected]
Have some big ideas or thoughts to share related to the natural products industry? We'd love to hear and publish your opinions in the newhope.com IdeaXchange. Check out our submission guidelines.
Subscribe and receive the latest updates on trends, data, events and more.
Join 57,000+ members of the natural products community.
You May Also Like
---