Paleo menu items a hit at Green Life Market
Paleo menu items a hit at Green Life Market
The New Jersey-based natural foods retailer specializes in products for people with allergies and specific diets–and it's seeing booming success with its grab-and-go, paleo-friendly deli options.
Green Life Market in northern New Jersey is known for its 100% organic produce, its juice and smoothie bars and its broad assortment of health and wellness products.
In particular the three-store operator is known for carrying products for people with allergies and those following specific diets–and that extends to the deli area, where the three-store operator has been enjoying success with a growing assortment of paleo-friendly prepared foods.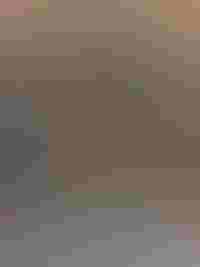 The extensive deli menu features a wide range of gluten-free, dairy-free and vegan sandwich and salad options; the retailer also recently transitioned its fresh turkey burgers to a paleo-friendly formulation by switching to the use of coconut oil, says Harry Bennett, general manager of the Green Life Market in Morristown, New Jersey.
"These are always a great seller here, but they sell even better now since the switch to a healthy fat," he said.
Green Life has also long enjoyed success with paleo turkey enchiladas in a coconut-based wrap, Bennett reports.
"They always fly out of the store when we have them," he said.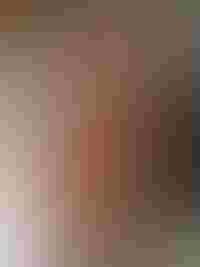 The menu usually includes at least one other paleo meat entrée each day, such as a naked chicken breast or a seasoned turkey breast. Green Life also always offers a poached salmon entrée, which is paleo-friendly, every day.
People adhering to paleo diets—named after the food thought to have been eaten by Paleolithic hunter-gatherers thousands of years ago—focus on eating fish, meat, fruits, vegetables, nuts and seeds. They avoid sugar, high-fructose corn syrup, artificial sweeteners, trans-fats and all highly processed foods. They also do not eat grains, legumes, certain vegetable oils and dairy products, although some paleo dieters will consume some full-fat dairy products such as butter and cheese.
Research firm SPINS cited the proliferation of paleo diet-friendly products as one of its top 10 trends for 2019, noting that the trend has begun to migrate from the natural channel into mainstream food retailing.
"Paleo is now … becoming available in more outlets, for more eating occasions," the firm said in its 2019 Trend Predictions report, citing the proliferation of grain-free products.
The trend has also increasingly made its way into foodservice. Sapiens Paleo Cuisine in Scottsdale, Ariz., for example, offers a menu of what it describes as French-influenced, 100% paleo dishes. It even bakes its own grain-free paleo bread.
Not everyone agrees that a completely paleo diet is healthy in the long term, however. Some observers point out that the Dietary Guidelines for Americans from the USDA and the Department of Health and Human Services include the recommended intake of whole grains, pulses and dairy products.
Other paleo dishes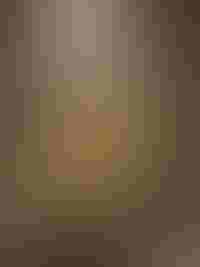 In addition to the paleo meat entrées offered at Green Life, the retailer also offers several plant-forward paleo options, such as collard wraps made with collards, veggies, lemon juice and nut cheese. Other paleo veggies dishes, usually offered daily, include steamed broccoli, seasonal roasted veggies, curry cauliflower, sautéed broccoli rabe, roasted asparagus and sweet potato fries.
Green Life also has a house-made paleo gingered sweet potato mash, a paleo raw kale and apple salad, and a cauliflower tabbouleh, which Bennett noted includes tomatoes and therefore may not be considered paleo by adherents to the diet who avoid nightshades.
Other paleo dishes that Green Life has occasionally offered include stuffed delicata squash, stuffed eggplant, turkey meatballs and cauliflower-based "mashed potatoes."
Bone broth, popular among paleo dieters because of its density with nutrients such as collagen, has also been popular at Green Life, Bennett said, although he notes that a bone broth bar that the retailer had opened at the Morristown store has been taken down for the summer.
The retailer had some challenges with the electric urns that were used to dispense the broth, he said.
"It did OK for us," Bennett said. "We plan to tweak it and simplify the offerings and process when we re-launch it."
While paleo items are popular at Green Life, Bennett said he has seen little demand for items that adhere to the Ketogenic, or keto, diet, another eating regimen that has been growing in popularity.
Subscribe and receive the latest updates on trends, data, events and more.
Join 57,000+ members of the natural products community.
You May Also Like
---