Rowdy Mermaid disrupts functional beverages with science-based innovation
Rowdy Mermaid disrupts functional beverages with science-based innovation
A decade ago, homebrewer Jamba Dunn set out to create an alcohol-free kombucha. Now, his Rowdy Mermaid brand dominates the category with caffeine-free and low-sugar options as well.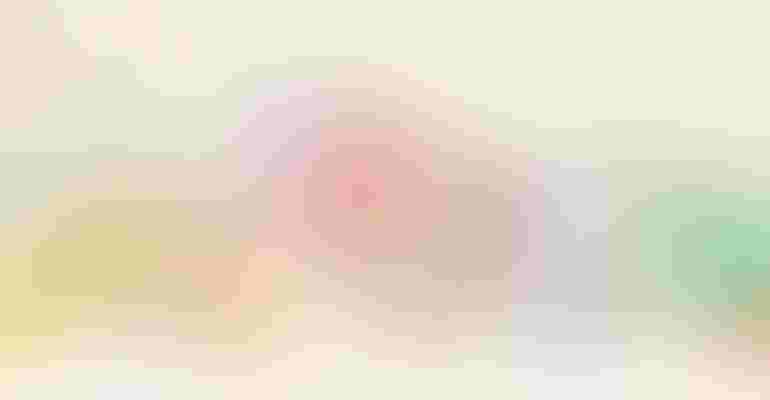 Bottles and cans of kombucha from competing brands today crowd grocery shelves, and interest in the ancient form of fermented tea is no fad. What was a $1.8 billion market in 2019 is projected to grow to $10.45 billion by 2027.
But when the founder of Rowdy Mermaid, Jamba Dunn, began experimenting with kombucha in the early 2010s, public awareness in the United States was nearly non-existent. Back then, only about 5% of Americans had even heard of kombucha, according to the company's market research.
Dunn's early kombucha recipes had nothing to do with building a brand but, rather, a father's concern for his young daughter. Her reaction to the drink concerned him, as it seemed the store-bought kombucha she was sipping contained alcohol.
It probably did. Many kombucha brands contain small amounts of booze, normally beneath 0.5% alcohol, volumes that remove kombucha from the purview of regulators, but still might cause effects, especially in kids. In addition, as kombucha is fermented from tea, most brands contain caffeine.
Dunn's early forays into homebrewing the beverage inspired him to press forward and develop a kombucha completely free of alcohol, caffeine-free options and others with less sugar. Today, Rowdy Mermaid has filed two patents for creating alcohol-free versions of the drink and is one of the country's leading kombucha brands, with shelf space in more than 3,500 retailers across the country, including every Whole Foods Market.
It was innovation that got things started with Rowdy Mermaid. And research and development continue to serve as the Boulder, Colorado, company's foundation.
"Kombucha is complex, but the information we had about it then was rudimentary. It seemed like there were ripe areas for interrogation," Dunn says. "We quickly realized we weren't working from the same standpoint as every other kombucha brand out there at the time. Kombucha was the base, and then you flavor it—that was how it was normally done. I decided to ferment functional herbs with the tea so we would get function and flavor. It was completely unique to the category."
Rowdy's Flower Grow kombucha, for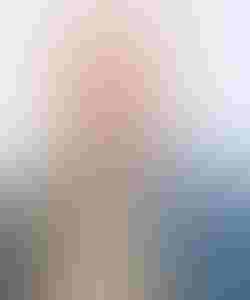 example, the first decaffeinated kombucha on the market, was made from fermented flowers and herbs rather than traditional Camellia sinensis teas. While the company now ferments black and green teas to create some of its nine kombuchas, it relies on green rooibos—a South African shrub widely brewed into tea in the country and increasingly around the world—to craft its caffeine-free kombuchas.
Along the way, the engineering team at Rowdy Mermaid figured out how to create its own herb and flower extracts and incorporate them into the batches of fermenting teas, rather than adding raw botanical ingredients to every ferment.
"We like to say we reinvented a 2,000-year-old beverage. We made it safer, knowable and repeatable, so we have consistency through the whole process," Dunn says. "As we grow and scale, from 50 (gallon) to 2,000-gallon batches, we get the same taste profiles."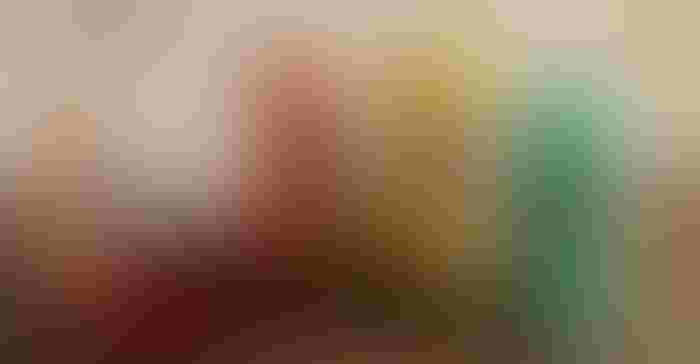 Rowdy Mermaid's investments in innovation today revolve around mushrooms, which serve as the key ingredient in the company's line of tonics, Rowdy Mermaid adaptonic, which launched last year. Just as the original kombuchas were borne out of Dunn's interest in creating healthier kombuchas for his young daughter, the company's adaptonics came about after doctors diagnosed Dunn with an autoimmune disease.
Dunn, who has a doctorate in philosophy, immediately began reviewing scientific literature about his condition and discovered connections between mushrooms and digestive health.
"We have come up with a way to work with beta glucans, the functional extracts from mushrooms," he says. "Our first adaptonic lineup is based on 200 mg of pure beta glucans from reishi mushrooms. It's been just one science experiment after another."
Rowdy's current adaptonic offerings leverage reishi mushrooms with formulations meant to support immunity. The Ashwagandha Blackberry Sparkling Adaptonic received a NEXTY Award for Best New Ready to Drink Beverage at Natural Products Expo East in November.
Next up will be a clarity line of adaptonics that hinge on extracts of lion's mane mushrooms.
In March, Dunn attended Natural Products Expo West, the largest trade show for natural and organic products, and quickly understood the breadth of the functional beverage category. When he launched Rowdy Mermaid, functional beverages barely existed. But the category stood out as one of the key trends during Expo West. And mushrooms figured largely into many brands' beverages.
Most competitors, Dunn says, add powdered mushrooms to their formulations. He thinks the Rowdy Mermaid approach, in which scientists extract beta glucans and add them in precise dosages to the beverages, is superior. Either way, the marketplace has suddenly grown noisy and buyers for grocers have become overwhelmed.
Innovation, he says, is a way to "speak directly with consumers without having to dump a lot of money into promos and programming."
"Consumers in the functional wellness space are fickle," he says. "They are looking for interesting and new innovations and scientifically controlled beverages, which just so happens to be what we love to make. It takes a lot of money constantly develop new products. But that's where all of the fun is, as well."
Subscribe and receive the latest updates on trends, data, events and more.
Join 57,000+ members of the natural products community.
You May Also Like
---