The pantry reborn: Pandemic cooking and baking revives center store
The pantry reborn: Pandemic cooking and baking revives center store
COVID-19 triggered a change in shopping habits—consumers stocked up on pantry basics such as grains, soups, baking ingredients and more—that seems to have staying power.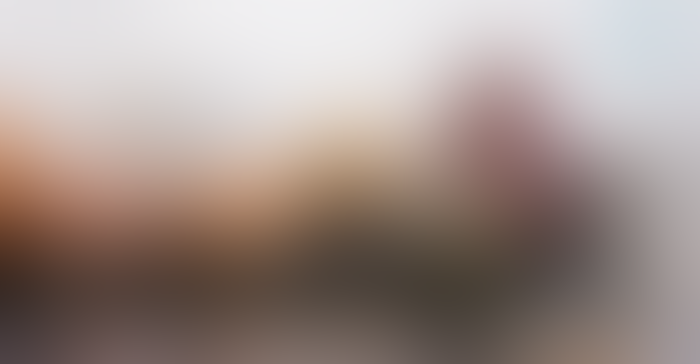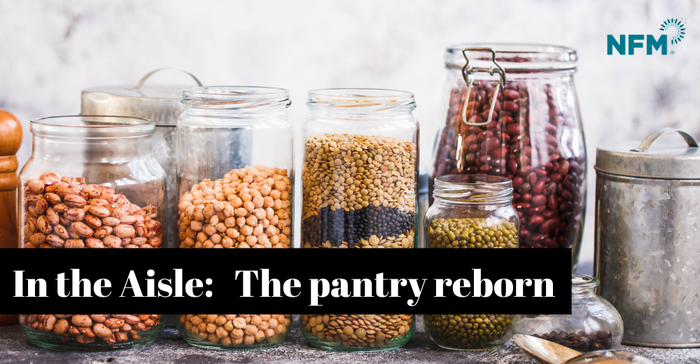 "The center store in all of our stores was busier in 2020 than it ever was in our company's history," says Dean Nelson, the owner of four Dean's Natural Food Market stores in New Jersey.
This is a stark change given that just five years ago, Nelson and his team were worried that center store would be dead forever unless they figured out a way to reinvent it. "We actually hung in there with center store until 2019," he adds, "but by 2019 we started to see a drop off and then in 2020, it just blew up."
As the COVID-19 pandemic descended upon the United States early last year forcing much of the country into lockdown, the ensuing shopping frenzy drove sales back into stores' inner aisles as panicked consumers stocked up on shelf-stable pantry basics such as grains, beans, pasta, soups, spices, baking ingredients, condiments and more. Suddenly, typically lackluster categories such as dry beans, grains and rice, for example, experienced a year-over-year growth of 166.1% in March 2020, and sustained double-digit growth through at least October, according to SPINS sales data for January-October 2020.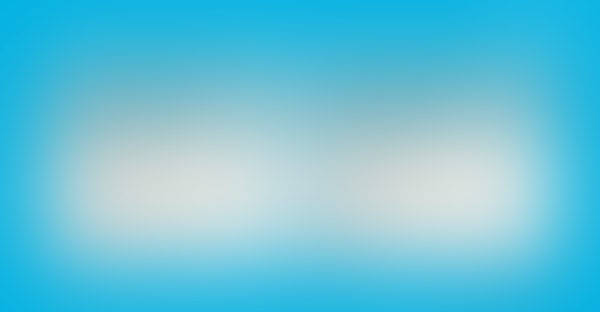 Whether from fear of running out, or because of actual shortages on store shelves (a self-fulfilling prophecy), consumers began baking their own bread, planting their own vegetable gardens and (with many restaurants closed) cooking their own meals like they hadn't done in years. After all, this is a country where purchases of food consumed outside the home has outpaced that of food for at-home consumption every year since 2010, according to data from the USDA-Economic Research Service.
Now, nearly a year into this crisis, cooking at home has become both the new American necessity and the new American pastime. Baking in particular has boomed during this period. In early November, 40% of consumers said they were baking more in the previous two weeks than they typically did in 2019, according to a New Hope Network NEXT Data and Insights survey.
These shifting consumer habits have turned into sustained center store sales growth. Pantry staples such as shelf-stable soups and baking ingredients are even defying typical seasonal buying habits, says E.N. May, center store category manager of the three Healthy Living Market and Café locations in Vermont and New York. Sales in these categories held strong throughout the summer, when people normally turn off their ovens.
While 2020 was a roller coaster ride that felt like the end must be right around the corner, heading into 2021 there is at least an assumption that this will be a long(er) haul effect. Though some of last year's challenges have been surmounted, retailers should keep in mind the lessons learned as they chart a path for 2021, with the hopes that these experiences might translate to continued resilience, sustained growth and even additional opportunities moving into the future.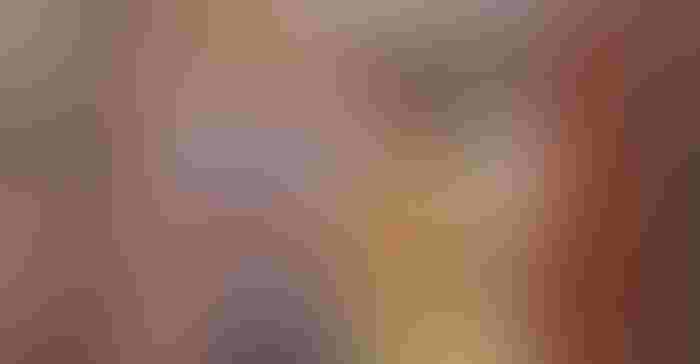 Shifting strategies
One advantage that many independent natural retailers had last year was their ability to quickly pivot to meet supply chain shortages. At the two Ever'man Cooperative Grocery and Café stores in Pensacola, Florida, Merchandising Manager Thalia Lawrence reports that finding diverse sources is key.
"We continue to see high demand in pantry stocking items while we struggle with out of stocks for many brands," she says. "We sought options early on and bought pallet quantities when we could find them. We also reached out to distributors that typically service restaurants and bars. We try to use all of the tools available to us and have also cultivated relationships with a wide variety of distributors over the years."
Dean's Natural Food Market addressed shortages by having "the sales rep come in and scan our long-term out-of-stock shelves for items and then sit in our conference room and find substitutes and present them," Nelson says. Of course, one of the biggest challenges when seeking out alternative products, Nelson adds, is that they must adhere to the same high standards upheld at his stores.
Early product shortages in conventional stores provided a natural retail silver lining as customers arrived seeking pantry staples unavailable elsewhere. Combined with the fact that consumers are prioritizing health more as the pandemic continues, the close relationship that most natural grocers have with their customers presents a unique opportunity.
"We saw a huge growth [in new customers] in both of our existing stores," May says. "We put a big emphasis on hospitality here and, once they met us, I think we converted a lot of people that hadn't been in our stores before to shopping with us full time."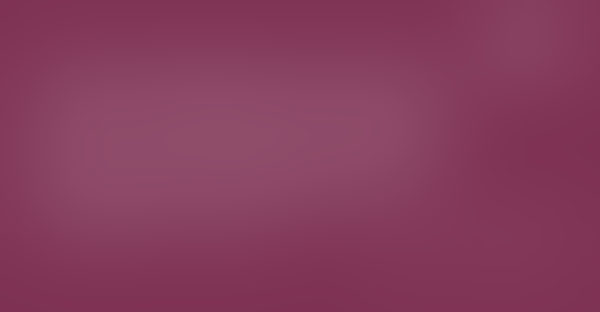 Basics with a twist
While customers spent last year chronically shopping pantry staples, May predicts that this year he might see customers who had been trying out diets such as gluten free or keto—only to drop them when the pandemic hit in favor of routine basics—return to these "amped-up basics," as one industry expert likes to call them.
In New Jersey, Nelson has also seen clues that shopper curiosity is returning, particularly among younger customers and plant-based eaters, who he says tend to be more adventurous than "the traditional natural foods consumer who may be an omnivore."
Some of this rebounding curiosity can certainly be attributed to the fact that people are feeling more secure about being able to find what they need—maybe not the exact brand, but at least the product type—on store shelves. Another explanation is the much-cited pandemic fatigue brought on by the ongoing crisis. If in April it was more about making do, says Eric Pierce, VP of Business Insights at New Hope Network, data indicate that by November it was more about "exploring new," with consumers actively experimenting with new products.
The reality is that most consumers are still eating at home. Therefore, stocking center store products that offer different or innovative takes on cooking and baking staples makes it possible to meet consumers' practical needs, as well as their growing desire for adventure. This might mean products that answer the demands of certain dietary tribes; pack meals with nutrition and/or health-promoting functional ingredients; or that offer new and interesting flavors, textures or ways of consuming food staples.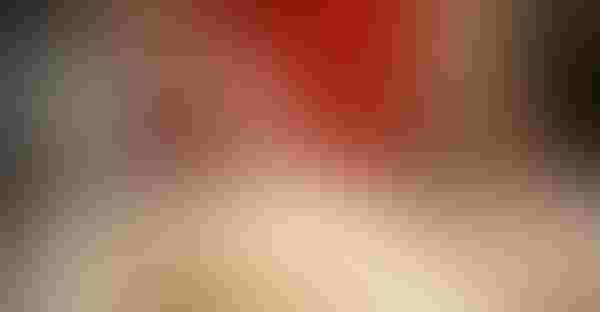 Home convenience
Stores can also fulfill consumer needs by helping make the cooking-at-home experience as easy as possible. Lawrence believes that education is a key component of this. Ever'man's stores offer more than 70 in-person and livestreamed classes a month, featuring topics such as "Shopping the Co-op," which informs about the brands and recipes found in the store flier, and "Food as Medicine," which includes instruction on making homemade bone broth. Lawrence adds that the co-op is doing everything it can to make meal preparation easier and faster for customers. In center store, this translates to offering, "mixes, prepared sauces, already-cooked grains in microwavable bags, etc."
Many natural products retailers have always provided great service in the form of nutritional advice, personal in-store experience, support of innovative brands and guarantees that consumers will find healthier and more responsible products on their shelves. Now they are also uniquely suited to providing consumers with the shopping confidence, convenience and community spirit they so desperately need in these most-uncertain times.
Subscribe and receive the latest updates on trends, data, events and more.
Join 57,000+ members of the natural products community.
You May Also Like
---