Trump's FDA gets more aggressive against CBD
Trump's FDA gets more aggressive against CBD
Drug warriors on parade, reefer madness edition.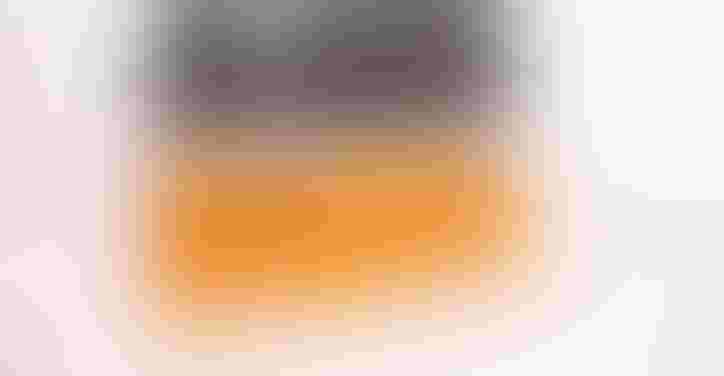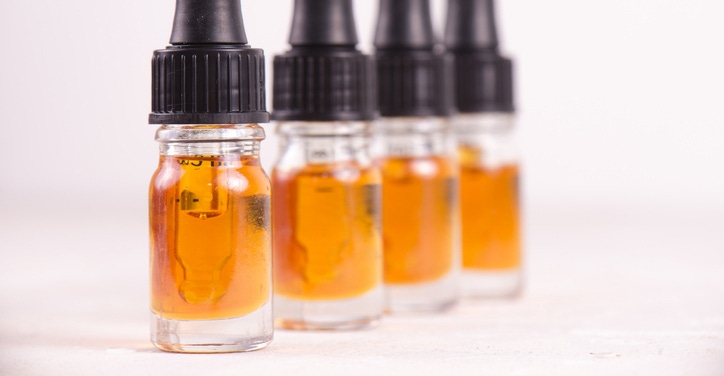 In the first regulatory action regarding CBD of the Trump era, the Food and Drug Administration appears to be ratcheting up the pressure on marketers of the cannabis component CBD. This week the FDA hit four CBD companies—including the makers of the famous Charlotte's Web strain that introduced the public to the idea of CBD being helpful against child-onset epilepsy conditions—with warning letters for making illegal drug claims that their supplement products are effective against cancer. But that's not all.
In February of 2015 and again in February 2016, the FDA sent out a flurry of warning letters against dozens of CBD purveyors for similarly making illegal claims that products could "diagnose, treat, cure or prevent" a disease. A warning that products cannot claim to do those things is required in a box on every dietary supplement product.
In 2016, the FDA took the unusual step of also testing products to see if they met label claim for CBD content. The vast majority failed.
This time, the FDA took it up another level in its case against CBD products by also writing in the four warning letters that the agency considers CBD products to not be allowed on the market at all.
This is because of a proviso under the federal Food, Drug and Cosmetic Act that if a product hits the market first as a pharmaceutical drug then it cannot ever be a dietary supplement. (In an indicator of how the deck is stacked for pharma and against supplements in the U.S., a supplement ingredient can later become a pharma drug, as with the Lovaza fish oil drug.)
British company GW Pharmaceuticals has conducted a number of preliminary human clinical trials on two products containing CBD. One product, Epidiolex, is a 100 percent CBD compound. Another, Sativex, is a 50/50 combination of CBD and THC.
Under the Food Drug and Cosmetic Act, "if an article (such as CBD) has been authorized for investigation as a new drug for which substantial clinical investigations have been instituted and for which the existence of such investigations has been made public, then products containing that substance are outside the definition of a dietary supplement," wrote the FDA in its warning letter to The Stanley Brothers, makers of Charlotte's Web.
"There is an exception if the substance was 'marketed as' a dietary supplement or as a conventional food before the new drug investigations were authorized; however, based on available evidence, FDA has concluded that this is not the case for CBD."
The FDA gave companies 15 days to respond to its warning letters. The easy first step for companies is to simply remove the offending claims language from all related web sites and marketing materials.
But as to the issue of the FDA asserting that CBD cannot be allowed on the market at all, there will certainly be some legal pushback there.  
"FDA is not aware of any evidence that would call into question its current conclusion that CBD products are excluded from the dietary supplement definition under section 201(ff)(3)(B)(ii) of the Act," the FDA wrote to the Stanley Brothers, "but you may present FDA with any evidence that has bearing on this issue. FDA considers a substance to be 'authorized for investigation as a new drug' if it is the subject of an Investigational New Drug application (IND) that has gone into effect."
The FDA looks to be getting more aggressive in its position around CBD. In May 2015, the FDA stated that it did not consider CBD supplements to be legitimate. That left some wriggle room for CBD-containing foods and beverages. In its warning letter to Green Roads of Florida, the FDA stated that the company's edibles (CBD-containing candy or food) are also illegal products for interstate commerce.  
"Based on available evidence, FDA has concluded that section 301(ll) prohibits the introduction into interstate commerce of any food to which CBD has been added." 
There are a range of legal issues to consider.
For instance, GW Pharmaceuticals has a 100 percent CBD ingredient, called Epidiolex, and a 50/50 CBD/THC product, Sativex. What if there's a CBD-containing product with ratios other than those two, such as 75/25 or 90/10 percent CBD to THC—would those be separate and distinct "agents" and thus not subject to FDA sanction because they weren't a pharma drug first? You can be sure the FDA will take the more aggressive perspective, that any CBD isolate added to any food, beverage or supplement is illegal.
Notably, full-spectrum hemp oil—which naturally contains some CBD—may be a legitimate supplement product.
While the four companies are expected to respond to the warning letters, with correspondence between the companies and the FDA ensuing, the agency will no doubt prefer to avoid a public litigation battle, not least because the FDA has a poor track record when supplement companies sue.
And companies do not as of yet have any legal standing to sue because warning letters do not rise to the level of legal insult. But if more aggressive enforcement actions occur, such as product seizures or injunctions against companies from selling products, that's when the lawsuits can be expected to fly. And we are not there—at least, not quite yet.
Subscribe and receive the latest updates on trends, data, events and more.
Join 57,000+ members of the natural products community.
You May Also Like
---
Sep 20 - Sep 23, 2023
Natural Products Expo East is the East Coast's leading natural, organic and healthy products event.
Learn More