With expanding chip line, Forager Project proves food waste can be a valuable resource
With expanding chip line, Forager Project proves food waste can be a valuable resource
After finding success in the juice aisle, Forager forayed into snacks, and is now adding on to its original line of chips made from juice pulp.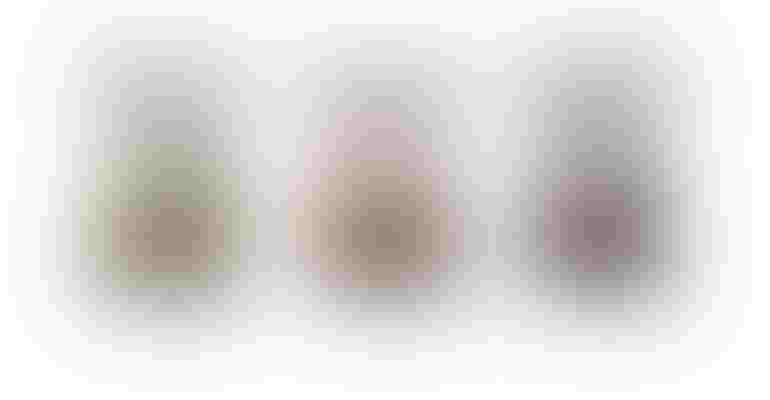 About a year ago, Forager Project—known for its cold-pressed, HPP juices and more recently its cashew-based dairy alternatives—launched a line of vegetable-based chips using, as the base, the pulp leftover from making all that juice. It was an unlikely move for a company that had established itself in the pressed juice sector but wasn't exactly known for snacks. So now, a year later, is that leap considered a success? Absolutely, says cofounder and COO JC Hanley, and in more ways than one.
It started largely as an effort to reduce food waste. "We had all this beautiful organic pomace that was being composted. We thought, 'there's got to be something we can do with this,'" he said, and—after over a year of formulation and development—the chip was born. Now Forager has a product that not only utilizes the would-be compost, but is a vegetable chip that's actually made mostly from vegetables.
"It's a really cool product that reflects what's important to us. It's a sustainable supply chain, and I think it sort of elevates what's available in the category. If you look at the ingredient panel and compare it to most vegetable chips out there, it's pretty different," he said.
The chips come in three varieties—greens, beets and roots—and the greens have been so popular that the company is soon launching them in three flavors: chipotle barbecue, (vegan) cheesy and wasabi greens. It's a win-win expansion for Forager, because the greens are their best-selling chip, and the company also has more green pomace (juice pulp) than any other.
Hanley said the beets are the next-best-selling chip, and the roots are similar enough that the two have cannibalized each other—so it's unclear if roots will remain in the product line permanently, but they're not going anywhere yet.
Overall, it's been a successful leap from the refrigerated aisle into the snack category—and the company is paving the way for continued future growth by talking with other juice companies about potentially sourcing some of their pomace as well for use in the chip supply chain. Forager Project hasn't outgrown its own supply of pomace; Hanley said it's more an insurance of sorts against running into that problem in the future and to enable the growth if it gets to that point.
There are no plans for new products at the moment—the company has its hands full with the three new chip flavors and a full line of recently-released cashew milks and yogurts—but Hanley said that's not out of the question, including potentially using other streams of waste. "It's all about making products that we don't think are available to people, and that people might want," he said. For now, he's proud of the supply chain the company been able to build out of what used to be wasted food.
"The goal is to not only do it ourselves but to get other people to do it, too," he said. "It's becoming popular—there is a fair amount of companies doing it, and that's exciting."
Subscribe and receive the latest updates on trends, data, events and more.
Join 57,000+ members of the natural products community.
You May Also Like
---