2015 U.S. Dietary Guidelines: More vegetables and whole grains—hold the environmentalism
2015 U.S. Dietary Guidelines: More vegetables and whole grains—hold the environmentalism
Politics once again entered the debate over Dietary Guidelines—this time centering around the inclusion of environmental sustainability—and the environment lost.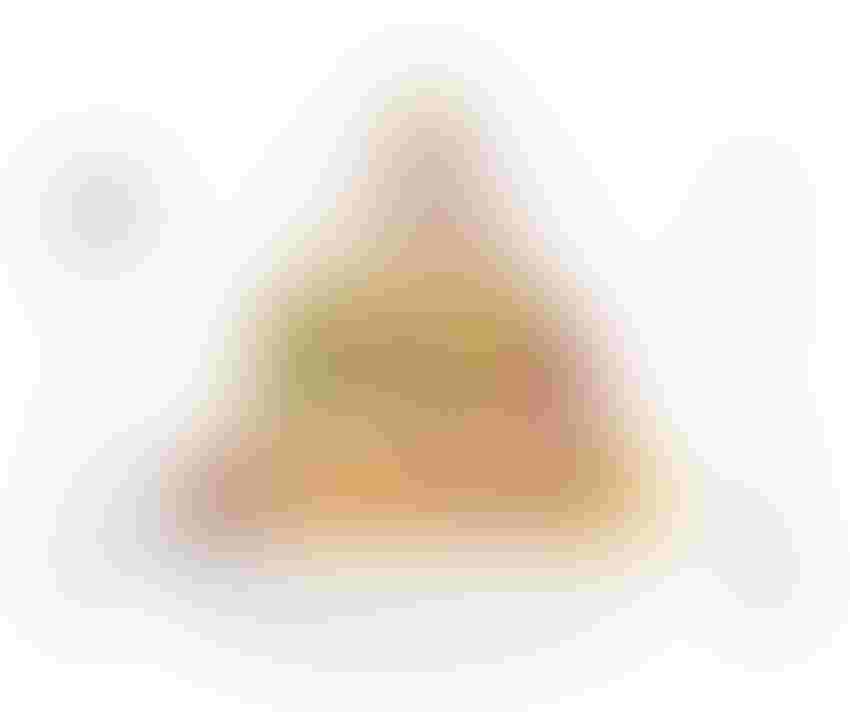 The radius of "nutrition" has long been mystifying, but when you put politics on the plate it doesn't just baffle, it slips behind the curtain to bellow a fresh manipulation of dietary righteousness.
Yet politics may be an unavoidable part of defining United States Dietary Guidelines and, as Jonah Goldberg writes in a recent Los Angeles Times Op-Ed piece, the politics rumbling behind the latest draft went beyond the usual discussion of fat and fiber to engage a key partisan fightin' word: environmentalism.
Updated every five years, the yet-to-be-published 2015 guidelines are slated for release "later this year"—unlikely given the date of this post. In any case, they will be derived from the Dietary Guidelines Advisory Report submitted for review last February, a report that tackled a new arena of dietary advice.
But first, and despite growth of natural and better-for-you products (and even the naturalizing of Lucky Charms) the report had familiar observations, like, "On average, the U.S. diet is low in vegetables, fruit, and whole grains, and high in sodium, calories, saturated fat, refined grains, and added sugars." Not surprising, considering that still more than one-third of Americans are obese.
And then they dropped the S-bomb.
A very popular word in the report, sustainability showed up with gateway usage calling for "sustainable behavioral change" and "sustainability of healthy dietary patterns" leading to courageous usage not directly related to nutrition—at least not as directly as some would like—calling for a "shift toward a greater emphasis on… an improved environmental profile across food categories to maximize environmental sustainability." And with that inclusion we can add another item to the unsurprising column: the GOP's objection.
"By their lights, nutrition scientists should concern themselves with nutrition—not sustainability," writes Goldberg. "Environmentalists, to the GOP, aren't politically pure," he states elsewhere in the piece, and Republicans in Congress, "want to make sure the government's scientific advice is actually scientific, not the reflection of some interest group." 
Goldberg argues that the government isn't historically just advisory, however, driving "everything from school lunches and agricultural subsidies to marketing for those bowls of candy we call breakfast cereal." His Op-Ed chronicles a history of "shaky science," beginning in the 1950s with an "all-in" promotion of a low-fat, high-carbohydrate diet scarce on scientific evidence.
In response to the inclusion of environmental impact, suggests Goldberg, the "GOP [declared] war on science again." Perhaps they did, but waving the "questionable science" flag was also a red herring again. The valid question is whether or not environmental science should have a seat at the dietary guidelines dinner table at all.
After outlining the environmental impact of food production from land, water and energy use to deforestation, greenhouse gas emissions and species biodiversity loss, the DGAC report bottom-lines the issue, stating that these environmental concerns constrain, "the capacity to produce adequate food in the future"—much of the message our industry has preached for decades. It's no surprise that it's political, but, as is becoming increasingly clear, natural products and natural food need political engagement.
In the end, sustainability was excused from the table—in part due to vocal opposition from the meat industry. Did special interest trump science after all? 
For guidelines that have historically directed individual and societal health, it's high time they include sustainability and "food security." After all, isn't providing "all people now, and in the future… access to sufficient, safe, and nutritious food" within dietary scope? Of course it is, and a sustainable diet cannot exist outside of a sustainable food system.
Maybe hindsight—in 2020—will bring sustainability back.  Let's hope.
Subscribe and receive the latest updates on trends, data, events and more.
Join 57,000+ members of the natural products community.
You May Also Like
---