5@5: Big Food announces nearly $6B in snack deals | FDA has eyes on high-risk homeopathic products
5@5: Big Food announces nearly $6B in snack deals | FDA has eyes on high-risk homeopathic products
Each day at 5 p.m. we collect the five top food and supplement headlines of the day, making it easy for you to catch up on today's most important natural products industry news.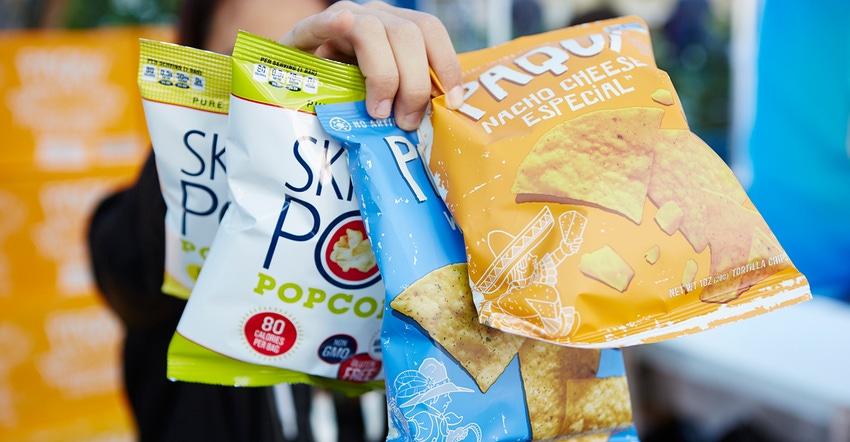 Campbell will make its biggest acquisition yet when it buys salty snack maker Snyder's-Lance Inc., which owns popular brands including Emerald, Late July Snacks, Snack Factory Pretzel Chips and Kettle, for $4.87 billion. Meanwhile, Hershey is spending $921 million on Amplify Snack Brands, maker of SkinnyPop and Paqui tortilla chips. This is the latest in a string of snack deals, including Kellogg's acquisition of RXBar in October and Beanfield Snack's majority investment in April. Read more at Reuters…
The FDA says it will take a "new, risk-based" approach to regulating homeopathic products. The agency says it's seen an uptick in products labeled as homeopathic, as well as an increase in safety concerns and adverse events from the products. Critics of homeopathy, which is a system of alternative medicine based on the idea of stimulating the body to heal itself, have long expressed concerns about evidence, contamination and claims related to homeopathic products. FDA says it will more carefully scrutinize these products, especially those with reported safety concerns, ingredients that are of concern, and those marketed for addressing serious health issues, but will still not require them to undergo formal FDA review. Mark Land, president of the American Association of Homeopathic Pharmacists, told NPR and the changes would not materially affect most homeopathic products available in the U.S. Read more at NPR...
The follow-up product to the much-hyped Beyond Burger is a plant-based sausage that crackles on the griddle just like the real thing. "It's a good product—I think it's the best sausage on the market," CEO Ethan Brown told Food & Wine. "But it's not perfect. We will keep working." Each link contains 16 grams of protein from pea protein, fava beans, rice and more, and casing made from algae. Read more at Food & Wine...
Some 600 employees of Pacific Foods, which just closed a $700 million sale to Campbell Soup Co., will share in about one-quarter of the net proceeds of the deal. Read more at Portland Business Journal…
As part of the creation of the platform, the companies acquired the Sweet Leaf Tea and Tradewinds brands from Nestle for an undisclosed amount. Read more at Food Business News…
Subscribe and receive the latest updates on trends, data, events and more.
Join 57,000+ members of the natural products community.
You May Also Like
---