5@5: Grocers end 'ugly produce' trials | Food tracking's high-tech future
5@5: Grocers end 'ugly produce' trials | Food tracking's high-tech future
Each day at 5 p.m. we collect the five top food and supplement headlines of the day, making it easy for you to catch up on today's most important natural products industry news.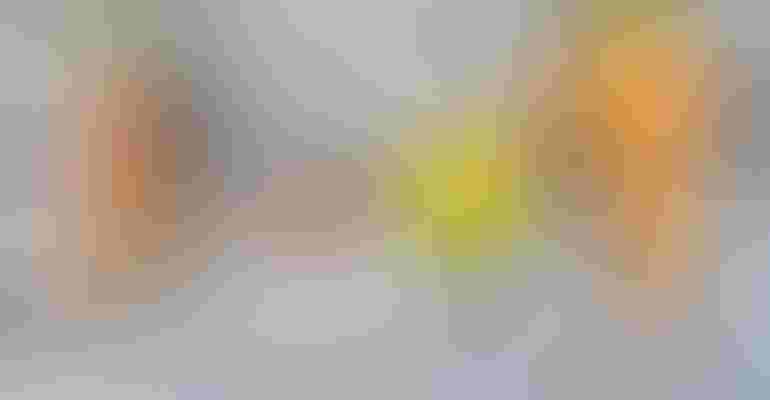 Low consumer interest in the imperfect fruits and vegetables sold under the "ugly produce" moniker may result in an end to ugly produce delivery startups and retailer efforts to promote these products at a discounted rate. Although many consumers are conscious of food waste being a problem, imperfect produce often goes to food banks or is processed into products such as salsa instead of being sold in its whole form—so it doesn't end up in a landfill after all. One consumer quoted in the article also notes that the amount of packaging that comes along with an ugly produce subscription effectively undoes any kind of environmental benefit the purchase would otherwise have. Read more at Spokesman …
Gogo Chicken is a new poultry monitoring technology that tracks a given chicken's health throughout its life via a sensor attached to its leg; consumers are then able to verify that the chicken really was raised cage-free, had a life free of confined conditions and wasn't exposed to excess antibiotics. This technology is only one piece of a massive movement toward total food tracking transparency in the supermarket; foodborne illness outbreaks are being traced faster than ever and producers, shippers, regulators and consumers are more able to fully understand where ingredients have come from at any given point in the process. Read more at The Wall Street Journal …
It could be easily argued that ordering from Instacart and other grocery delivery services delegates "away a core part of [one's] health and nutrition to someone else. Someone who likely does not have adequate time to select that food" because worker compensation is essentially based on speed. If shoppers aren't getting a feel for product quality and freshness themselves, it follows that other aspects regarding where the food came from become equally as murky over time. In a society that is already so detached from the origins of what we eat, could grocery delivery make that gap even wider? And if so, what ramifications will this have should everyone succumb to the convenience of online grocery delivery? Read more at Wired …
There is very little data backing up the intuitive notion that meat grown in a lab would have far less of an impact, maybe even a negligible one, on the environment than regular meat production methods do. This is because not all greenhouse gases are created equal, as has been underscored by a new study comparing the potential emissions of widespread cultured meat production versus the cattle raising methods we know today. In the long term, and assuming humans are still using fossil fuels in the future, lab-grown meat would actually result in more warming than cows because it consistently uses up energy and emits CO2. Emissions aside, clean meat would still help in other ways, such as reducing land use and allowing for CO2 sequestration, species loss reversal and reforestation. Read more at Wired …
The first U.S. city to implement a sugar tax, Berkeley, saw a 52 percent decline in consumption of sugary beverages in the first three years alone. For many cities that have implemented a soda tax, the results are much the same, and public health officials continue to laud the movement as a boon to reducing the obesity epidemic. But there's a catch—in Philadelphia, where a large blanket sugar tax is in effect, soda and other sugary beverage sales just outside city limits have skyrocketed. This has led some soda tax advocates to argue that the higher prices should extend on a statewide, or even nationwide, scale. Read more at NPR …
Subscribe and receive the latest updates on trends, data, events and more.
Join 57,000+ members of the natural products community.
You May Also Like
---