5@5: Menu calorie rule goes into effect | Mondelez buys fancy cookie company
5@5: Menu calorie rule goes into effect | Mondelez buys fancy cookie company
Each day at 5 p.m. we collect the five top food and supplement headlines of the day, making it easy for you to catch up on today's most important natural products industry news.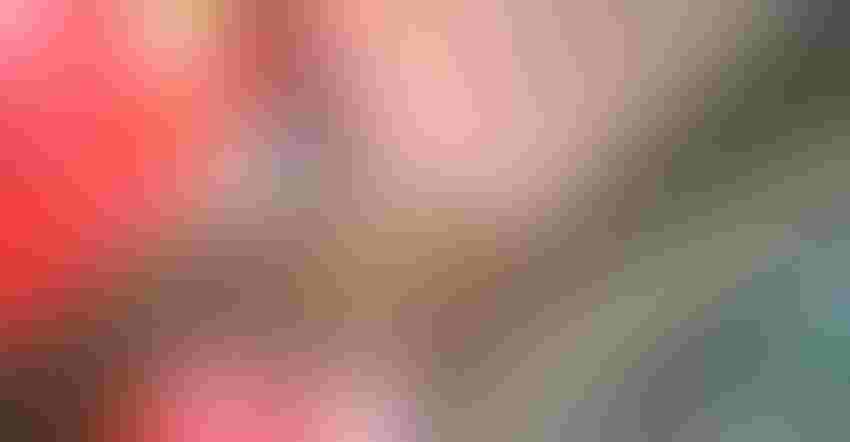 How many calories are in that pizza? Chain restaurants now have to tell you.
Beginning today, food establishments that include 20 or more locations are required to post calorie counts for all standard items on their menus. The news comes after the FDA delayed implementation last year when it received criticism by some of the affected parties, including arguments that it will be expensive and difficult. The agency argues, however, that the new regulation will actually benefit businesses. FDA Commissioner Scott Gottlieb said the goals of the mandate are to positively influence consumer decision-making, reduce childhood obesity and encourage restaurants to provide healthier options to remain competitive. Read more at The Chicago Tribune...
Why the maker of Oreos is buying a classy Hamptons cookie company
Mondelez International Inc., which makes Oreos and Chips Ahoy, purchased Tate's Bake Shop for about $500 million. The deal—the first under the new CEO, Dirk Van de Put—will add a premium cookie to the company's portfolio. Oreo sales, Mondelez's largest brand, has dropped the past two years. Read more at Bloomberg...
Brashears will eventually be the next Under Secretary for Food Safety
Dr. Mindy Brashears is set to fill the vacant seat of USDA's Under Secretary for Food Safety. Brashears is a professor of public safety and public health and director of the International Center for Food Industry Excellence at Texas Tech University. The seat has been vacant for the past 1,604 days and will remain vacant until Brashears' nomination is confirmed by the U.S. Senate. The average time to confirm a Trump nominee is taking a historic 84 days. Read more at Food Safety News...
Starbucks launches vegan cookie as part of plans to expand plant-based offerings
As the company attempts to grow food sales, Starbucks has introduced a new vegan cookie to the masses. The coffee giant has revealed the vegan-friendly cookie is a part of its larger strategy to expand its plant-based offering and respond to growing consumer demand. Read more at Plant Based News...
USDA to send $340 million to hurricane-ravaged Florida citrus—is it enough?
Hurricane Irma left an estimated $2.5 billion worth of damage to Florida's agriculture in its wake. And a large portion of that—$761 million—was to the citrus industry. The USDA has announced it will provide a large block grant to assist in the state's recovery, but the portion going to Florida citrus will likely fall short of what's needed. Read more at Modern Farmer...
Subscribe and receive the latest updates on trends, data, events and more.
Join 57,000+ members of the natural products community.
You May Also Like
---