5@5: The online retailer crushing Amazon this year | Why the Honeycrisp apple is 'cursed'
5@5: The online retailer crushing Amazon this year | Why the Honeycrisp apple is 'cursed'
Each day at 5 p.m. we collect the five top food and supplement headlines of the day, making it easy for you to catch up on today's most important natural products industry news.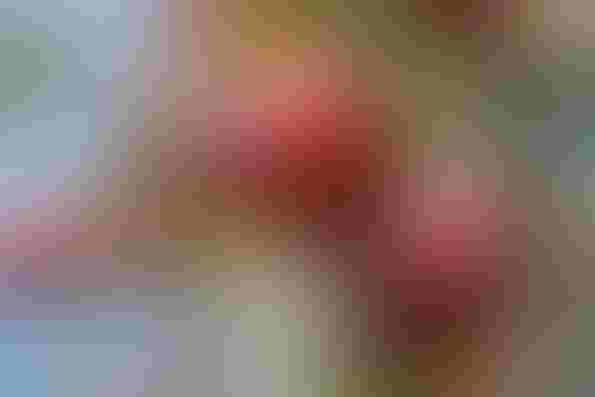 The online marketplace Etsy has dethroned Amazon as Wall Street's king of retail after shares soared 145 percent in 2018—three times as much as Amazon's gains. While some strategists argue that Amazon has more long-term growth potential, both retailers "have been stellar outperformers" with a steady upward momentum. Read more at CNBC ...
The Honeycrisp apple is threefold more expensive than your regular everyday apple, yet consumers have been buying them in droves over the last four years. Production rates have doubled in that same time period, although farmers face a myriad of obstacles trying to meet consumer demand. For starters, the Honeycrisp tree is vulnerable to disease, its limbs grow too tall too fast and the fruit is easily sunburnt due to its thin skin. These challenges have in many cases forced retailers to source their Honeycrisps from the West Coast to sell in the East, especially those that wish to sell the organic variety of the fruit. Read more at Bloomberg …
The Sustainability in Practice (SIP) certification goes above and beyond what organic can do. Now in its tenth year, SIP is comprised of three "pillars of sustainability": People, Planet and Prosperity. The certification also ensures that wineries "build systems that consider the environment, their workers and the future into account." Not only are SIP-certified wineries organic and biodynamic, but their workers are fairly treated in an industry that currently faces huge labor shortages. Read more at Vice  …
You probably already know about Roundup's controversial cousin, the herbicide dicamba. Its notoriety stems from the damage that this pesticide inflicts not only on the natural wildlife surrounding the dicamba-resistant crops, but on farms in the surrounding areas, causing many farmers to lose their harvests due to the chemical's tendency to drift. This has caused a deep rift between those farmers who rely on dicamba, and those who reap the herbicide's unwanted effects on their livelihood. Read more at Civil Eats …
Rael, an organic tampon and pad brand that first launched on Amazon, has announced that it has raised a $17.5 million Series A. While many investors are focused on grocery delivery, ridesharing and scooters, the organic feminine product marketplace is home to many emerging brands that cater to the eco-conscious female consumer—an already sizeable consumer group. Read more at Crunchbase …
Subscribe and receive the latest updates on trends, data, events and more.
Join 57,000+ members of the natural products community.
You May Also Like
---