5@5: Trump administration may ease way for more GMO crops | Dairy farmers turn to hemp
5@5: Trump administration may ease way for more GMO crops | Dairy farmers turn to hemp
Each day at 5 p.m. we collect the five top food and supplement headlines of the day, making it easy for you to catch up on today's most important natural products industry news.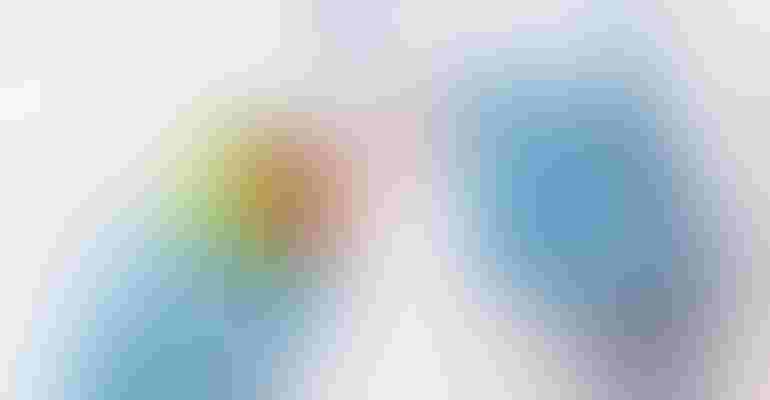 The Department of Agriculture has issued a proposal that—if approved—would be the first "comprehensive revision" of the set of rules that have regulated genetically modified crops since 1987. The biggest revision would allow crops to be created using traditional methods such as crossbreeding without having to undergo USDA regulation. Read more at Modern Farmer …
The price payoff for small dairy farmers has sunk to such an all-time low that many are utilizing their land to invest in a different commodity—hemp. The nation's hemp industry has been forecasted to reach $20 billion by 2022, and more states are opening up to the possibilities that the crop could bring to stagnant agriculture sectors. However, some experts argue that these farmers' optimism is unwarranted; there's a lot of labor and risk involved in hemp production, so farms in financially precarious situations would do well to avoid the venture entirely. Read more at Civil Eats …
A new wellness-oriented startup is taking on the beloved Aperol spritz by advertising its white wine-based drink (infused with lemon, grapefruit elderflower and hibiscus) as containing 80% less sugar than Aperol. Haus is just a small fragment of an emerging movement to "evolve" drinking, which encompasses everything from the natural wine trend and brands such as Recess and Dirty Lemon that are taking sales away from the conventional beer business. Read more at Fast Company …
A new report from Barclays contends that edible insects are set to become an $8 billion business by 2030. Analysts regard plant-based alternatives to meat, such as the Beyond Burger, as "the current source of disruption within protein and in the longer term also see cultured meat as an option," but they also view insect protein as an important alternative that will begin making headway once restaurants and supermarkets begin to normalize it. Read more at Business Insider …
Canada-based startup YPC Technologies has build a robotic workstation that will soon be able to produce high-quality, complex, fresh-cooked meals using "an articulating arm which grabs ingredients, pours them out into various multi-cookers and other devices that do the chopping, stirring and cooking." YPC is initially targeting mid-volume traffic areas such as co-working spaces and retirement homes as potential locations for this service. Read more at The Spoon …
Subscribe and receive the latest updates on trends, data, events and more.
Join 57,000+ members of the natural products community.
You May Also Like
---