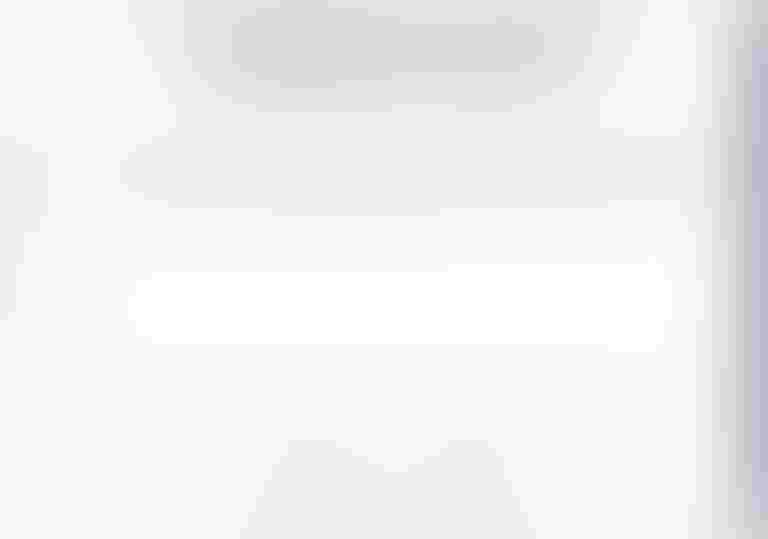 From RTD weight-loss shakes to premix powders for weekend warriors to wellness pancakes for those who feel like they're just not getting enough, protein is omnipresent these days, having extended beyond the bodybuilding niche to become the star nutrient for the masses. But with the price of whey high and unstable and concerns about the sustainability of conventional sources on the rise, manufacturers and ingredient suppliers are getting creative in their quest to meet the world's insatiable appetite for protein.
Cricket bar anyone? "It's pretty obvious that our current food systems are completely unsustainable with regard to our natural resource consumption, primarily water," says Pat Crowley, founder of Salt Lake City based Chapul, which sells cricket-based protein bars and will soon roll out a cricket protein flour. Adds Paul Brunato, vice president of corporate affairs for Aurora Algae: "As we see the rise of a middle class in dense population centers like India and China, we are seeing an increased demand for protein. We have to develop new ways to meet that demand."
Never enough dairy
Sports nutrition protein products—including bars, powders, RTD shakes, chews and gels—amounted to more than $6.4 billion in global retail sales in 2012, up 43% since 2007, according to Euromonitor International. Consumers also spent more than $1.8 billion on protein supplements for general health (up 52%) and nearly $7 billion on protein-based meal replacement or weight-loss products (up 15%). Those numbers are projected to continue climbing in the next five years, with sales of sports nutrition products and protein supplements rising another 40% by 2017, and meal-replacement products spiking another 19%.
"The market for protein continues to be on fire," says Brian Smith, a partner with San Francisco-based investment firm PCG Advisors. "It's not just about sports nutrition any more. It's about better food for everyone. You are going to continue to see it bleed into all sorts of different categories."
According to market research firm Mintel, foods & beverages with a high-protein claim represented 19% of global product launches in 2012, with the macronutrient showing up in everything from cereal to mayonnaise. It's promoted not only for weight loss and muscle growth, but also immune support, sleep, beauty, and as a general pick-me-up. "We are seeing a big focus on sustained energy, especially in mass facing brands in convenience formats," says Euromonitor analyst Chris Schmidt.
UK-based Maxinutrition (which drugmaker GlaxoSmithKline bought for $256 million in 2010) bills its new whey and casein-based Protein Milk as a way to help those with a busy lifestyle get through their day. Davisco subsidiary BioPro USA markets a sleep product called Biozzz, derived from the relaxing whey isolate alpha-lactalbumin. And whey protein giant Glanbia Nutritionals now offers several patented ingredients made from the milk protein isolate lactoferrin, which—according to several studies—is a potent immunity modulator.
Even protein powders aimed at the more classic clientele—athletes wanting to bulk up—are showing up in unexpected places. This summer, Costco and Dick's Sporting Goods started carrying Musclepharm's Combat Protein Powder. "They are trying to promote their products to the more casual athlete—the guy who is going in to pick up a new softball, not the guy who is going into GNC to buy a supplement," says Schmidt.
When it comes to the sheer volume of science behind them, dairy-derived sources like whey and casein have a longstanding reputation as the gold standard. But they also have some clear disadvantages that manufacturers are starting to take notice of—they cost more and are harder to get. Today, sources tell NBJ, a pound of whey protein concentrate costs about $4.50, more than triple what it cost in 2008. It dipped significantly in 2009, due to the recession, but prices have since rebounded and continue to rise, as large CPGs get into the game and buy up supply. "The dairy industry has just not kept up in terms of manufacturing capacity, so some companies are exploring more plant-based options," says Schmidt.
The rise of rice
To date, non-soy vegetarian-derived proteins— like pea, whole grain brown rice, and hemp—make up only a tiny fraction of the overall protein supplement market, says David Janow, CEO and founder of Los Angeles based rice-protein ingredient maker Axiom Foods. But he's convinced that figure will change as consumers seek out affordable, clean, allergen-free protein sources and scientists begin to measure how they stack up to mainstays like whey and soy.
"Soy has a bad rap. It's an allergen, and most of it is genetically modified, and whey is expensive and contains lactose, which lots of people can't tolerate," says Janow. "There is just not enough protein in the market to satisfy everybody." Janow launched Axiom in 2005, but it was a solid four years before he started getting orders. "I was one month away from bankruptcy," he recalls.
Today, the company boasts $50 million in revenue and is growing at a triple-digit pace, he says, thanks largely to its flagship ingredient Oryzatein—an organic, gluten free protein extracted from whole grain brown rice without the use of hexane. Axiom also sells Vego-tein protein powder, derived from yellow peas, and Incatein, from sacha inchi seeds. Oryzatein costs about 30% less as an ingredient than whey, and has a more complete amino acid profile than pea or hemp, he says. And some research is beginning to suggest it may actually work. One recent University of Tampa study looked at 24 bodybuilders, half of whom took 48 grams of rice protein after working out. The other half took whey protein. In the end, when it came to changes in muscle mass, strength, power, and body fat: "We were able to show that taking our rice protein in a comparable dose to whey protein gave equivalent statistical results and in some cases better results," Janow says. "I think it will have a huge impact."
Axiom ingredients are already showing up in premier supplement brands like Garden of Life, Now Foods, and Jarrow. And thanks to improvements in taste and consistency, they've begun to make their way into an array of functional protein-added foods, including the Silk line.
Meanwhile, large manufacturers appear to be embracing a wide array of vegetarian protein options. In September, Twinlab Corporation—as part of its CleanSeries line of sports nutrition protein products— launched Twinlab Veggie Protein, featuring yellow peas, sprouted brown rice, chlorella and black chia seeds. Some HerbaLife products now contain pea and rice protein. And category pioneer Vega continues to expand its reach in the natural channel and roll out new products, including a new Vega One nutrition bar.
"You still have your loyalists and purists who are never going to sub a whey for a plant-based protein," says PCG's Smith, "but there is definitely a market for them right now. I think we will continue to see them gain share in the category."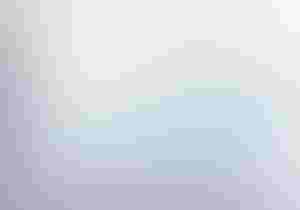 The promise of bugs
Crowley points out that, as protein sources go, cows are far more resource intensive than other sources, like crops and insects. According to the nonprofit Water Footprint Network, it takes 112 liters of water to produce one gram of protein from bovine meat, while it takes just 26 liters of water to produce one gram of vegetable protein.
Cows also contribute anywhere from 2% to 18% of the planet's greenhouse gas emissions (depending on which study you believe) via their waste products and flatulence. And they eat a ton, notes Crowley. "If you take 10 pounds of feed and give it to a cow, it will grow one pound of cow," he says. Feed it to crickets and you get 8 pounds of crickets.
Unlike industrial crops, which require vast swaths of land and, in some cases, fertilizer and pesticides, crickets can be raised in stacked bins in a warehouse. They require little water and will eat almost anything, including trash (at present, Crowley's crickets eat chicken meal). They contain all the essential amino acids, including tryptophan, which is often missing in vegetarian protein sources. And they are loaded with protein, with 100 grams of cricket flour containing 60 grams of protein, he says.
Chapul started selling cricket-derived protein bars in 2012 at fairs and specialty retailers and now sells about 6,000 bars per month. But thanks to a recent Food & Agriculture Organization report titled "Edible Insects: Future Prospects for Food & Feed Security" and the press it got, the buzz surrounding crickets is getting louder.
Crowley is now seeking more regulatory clarity surrounding the use of insects as food. "It has not been crystal clear, but we are making an effort to be transparent and take FDA guidance when they are willing to give it," he says. "We have the green light as far as you can get it."
He's also working hard to surmount the overarching "ick factor" facing his business. (In case you're wondering, they taste like
sunflower seeds). He hopes to roll out a new cricket fl our for use in protein-boosted functional foods within a year. "We have gotten a lot of interest from the fitness community," he says. "I have a feeling there are a lot of people on the fringe just waiting to see what will happen with this."
In the meantime, at an experimental research farm in Western Australia, scientists from Haywood, Calif.-based Aurora Algae are hard at work developing better tasting, amino-acid rich algae strains. The company was originally created on a bio-fuel platform, but when it realized that algae is also gushing with omega 3 fatty acids and protein, it turned its attention to nutritional supplements.
Company officials say algae is an ideal protein source because, unlike crops like soy, it requires little land or water and grows exponentially faster. Aurora Algae hopes to roll out its fi rst business-to-business omega 3 ingredients this year, and then set its sights on getting a protein ingredient to market. "We are growing protein-producing crops in the desert with sea water," says Brunato. "The scale is almost infinite."
Be blendable
While crickets, rice and algae may make for a better news story, mainstays like whey, casein and soy have not been without innovation. "One thing we are seeing a lot of is the idea of using protein blends," says Schmidt, noting that manufacturers facing higher whey prices have begun adding other dairy or vegetarian sources with different amino acid and digestibility profiles. "It's a good way of lowering the average cost of a gram of protein, and it actually has some benefits." Pick up a bottle of Bolthouse Farms Protein Plus shake and it explains on the label that whey is absorbed quickly "for immediate nutritional needs" while soy absorbs more slowly for "sustained benefits." And Herbalife's 24 line uses both slow-digesting milk proteins and fast-burning whey isolates.
Other companies are sticking with whey and investing heavily to take it to the next level. In February, Omega Protein (a leading producer of omega-3 fish oil) purchased Wisconsin Specialty Protein (a maker of artisan-produced designer whey ingredients) for $26 million, and it has since invested an additional $20 million to expand capacity. Its tera's whey ingredient comes from "ethically treated cow or goat milk sources, paired with premium ingredients like superfruits and stevia." And Vitargo Global Sciences is poised to roll out a new de-lactose whey in 2014.
Perhaps the best representative of what's happening with the whey market is Glanbia, an Irish cheese maker-turned global whey giant that has dug into the market as deep as it has wide. Glanbia spent more than $115 million on acquisitions and capital projects in 2012 alone in its quest to become more vertically integrated. In recent years, Glanbia has bought up supplement brands Optimum Nutrition, BSN, ABB and protein- shake maker Aseptic Solutions, while expanding its nutritional R&D operations as well as its front-end cheese-making capacity.
Whey, of course, is a byproduct of cheese. "We say cheese is the byproduct now," jokes Robert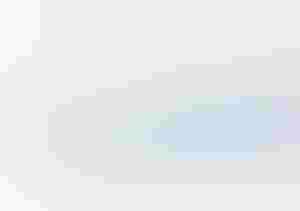 Beausire, vice president of business development for Glanbia Nutritionals. Asked whether he thinks pea, rice, cricket or algae could ever surpass the world's appetite for whey, he says he has his doubts. "When it really comes down to it, it's from milk, and milk is a complete food that is designed to grow and protect. The more we research it, the more we realize everything it can do. It's an unbelievable food."
Subscribe and receive the latest updates on trends, data, events and more.
Join 57,000+ members of the natural products community.
You May Also Like
---