Craven: Pharmavite purchase of FoodState is 'cause for celebration'
Craven: Pharmavite purchase of FoodState is 'cause for celebration'
Pharmavite acquisition ensures FoodState's MegaFood brand can remain focused on serving natural channel retailers, FoodState CEO says.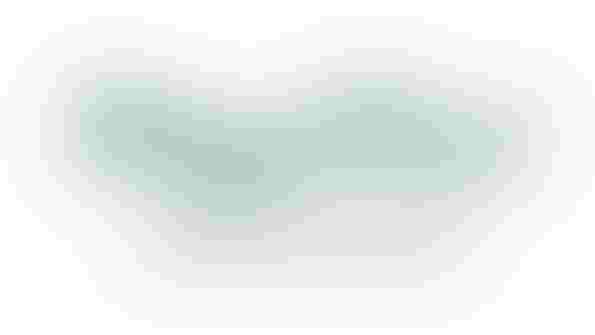 Pharmavite, maker of the Nature Made supplement brand sold in the mass market channel, has purchased FoodState, the company behind MegaFood whole food supplements. FoodState, which also owns the Innate Response brand sold in the practitioner channel, will operate as a wholly owned subsidiary of Northridge, Calif.-based Pharmavite. Terms of the deal were not disclosed.
FoodState CEO Robert Craven says the acquisition is "cause for celebration" for many reasons. Top of the list is that FoodState and Pharmavite are clearly aligned on vision and values. "That is big for me," Craven told newhope360.com. "Pharmavite is committed to improving lives through research, science and quality products. This is our mission as well."
Pharmavite, which is a subsidiary of Otsuka Pharmaceutical Co., has operated in the supplement market for more than 40 years, and its Nature Made brand is the No. 1 pharmacist-recommended brand in eight supplement segments and was the first national vitamin brand to earn the United States Pharmacopeia (USP) Verified Mark for its products. Pharmavite also owns the SOYJOY natural snack brand.
FoodState's mission-driven culture was also attractive to Pharmavite's leadership team. "Pharmavite's decision to acquire FoodState was heavily influenced by its values-based culture and dedication to its nutrition-focused mission, in addition to both companies' business strengths," said Pharmavite CEO and board Chairwoman Connie Barry in a statement. "Pharmavite and our parent company, Otsuka, are driven by a vision to improve the lives of people through science and nutrition. The FoodState acquisition represents a natural extension of that vision. Our shared values, vision and mission truly provide a solid foundation for Pharmavite and FoodState's future success."
Business as usual
As a wholly owned subsidiary of Pharmavite, FoodState will continue to operate as usual, Craven said. "We have zero plans to integrate our businesses now or in the future." FoodState headquarters will remain in Derry, N.H., and all of its employees and executive team will remain in place, including Craven, who will now also join a newly formed FoodState board.
"Although our businesses will not be integrated, we have an opportunity to learn from Pharmavite, which knows and understands the supplement business," Craven said.
Another positive aspect of FoodState's new ownership is that Pharmavite has no plans to move the MegaFood brand out of the natural channel, Craven said.
"Nature Made is the No. 1 brand in the mass channel, so Pharmavite has mass covered—that means there is no need for us to go to mass with MegaFood," Craven said. "These are very complimentary businesses. They have mass covered, and we have the natural channel covered with our MegaFood brand and the practitioner channel covered with our Innate Response brand."
MegaFood has been a leading supplement brand in the natural channel for decades, and Craven himself is a staunch supporter of natural channel retailers, which he says are crucial to the long-term health of the dietary supplement industry. Earlier this year, FoodState launched its "Combat Mass Slippage" campaign to provide support and resources for natural channel retailers.
Open for questions
Given industry reaction to other natural channel brand acquisitions in recent years, Craven acknowledges that some natural retailers and others may wonder if the new ownership and its ties to the mass market are a sign of FoodState "selling out."
"I don't believe we have sold out, and I honestly couldn't ask for a better partner," he added. "I would not be here if I did not think this was a good thing for FoodState and our mission."
Still, Craven added, "people have a right to ask questions about what this acquisition might mean for a brand they love. We are committed to transparency, and I'm ready to answer any question anybody may have about our new ownership."
To that end, FoodState is hosting a live online discussion at 2 p.m. EST on Dec. 18 to answer questions about the purchase. The event is open to the public and can be accessed at www.megafood.com/live.
Said Craven: "The trust we've built in this industry is of paramount importance, and it starts with open, honest dialogue."
Pointing to MegaFood's "really good reputation," natural retailer Cindy Boyer expressed concern about the sale. "I never think it's good when these big companies buy smaller, better companies," said Boyer, co-owner of Nature's Garden Natural Foods and Shoes in Reading, Pennsylvania. Often, she points out, larger corporations look at the costs of high-quality ingredients and seek ways to cut corners and reduce the price.
Cambridge, Massachusetts-based store owner Michael Kanter also hopes the company's commitment to the natural channel remains but also believes an investment infusion could build on what MegaFood has been doing with educational programs that benefit retailers.
"It's OK to get emotional about these things," said Kanter, co-owner of Cambridge Naturals. "But business is not always as predictable and clean as we like. This sale is a reminder to be creative and to remain in communciation with these businesses."
Subscribe and receive the latest updates on trends, data, events and more.
Join 57,000+ members of the natural products community.
You May Also Like
---