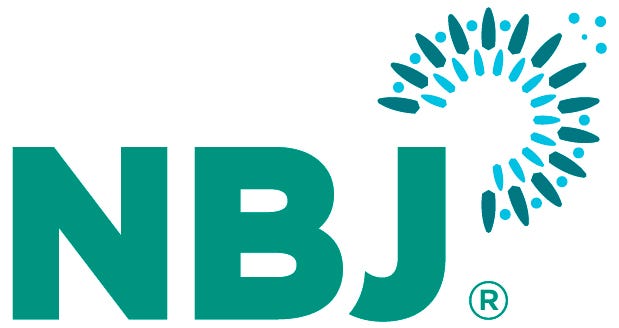 DSHEA's 20-Year Anniversary
DSHEA's 20-Year Anniversary
In the past 12 months, the supplement industry has experienced unprecedented declines in segments of our otherwise growth industry. Millions of consumers are leaving such steadfast categories as multivitamins and fish oil, and some sectors have experienced negative growth on a year-to-date basis. What can industry leaders do to turn lemons into lemonade?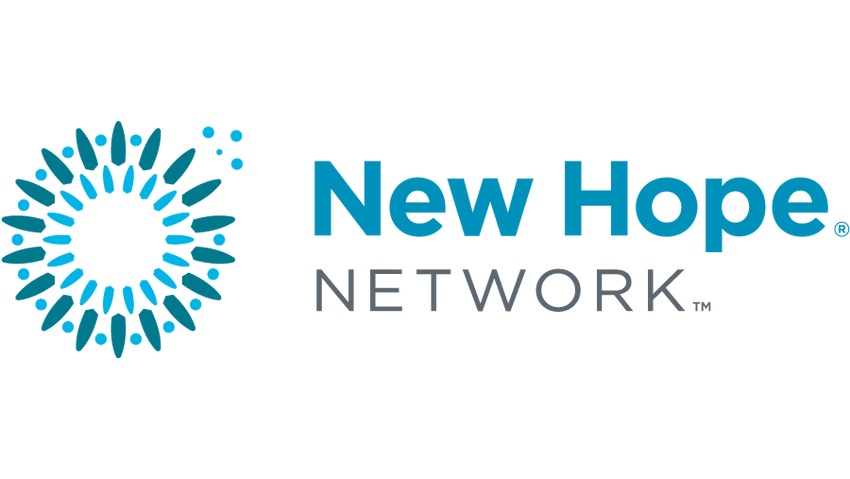 In 2004, Loren Israelsen and I wrote an editorial for NBJ titled "DSHEA, 10 Years Later: Now What?" We tried to address industry challenges in the aftermath of ephedra, and strategies to protect our core piece of legislation on its 10th anniversary. Some of the strategies I recommended then are still appropriate today, and require resolving signature issues that we still face, including 1) the "unregulated industry" issue, 2) drugs masquerading as dietary supplements, 3) the quality issue, with certain products still not meeting the "product promise"—a guarantee that what's on the label is in the pill at the point of purchase and is absorbed efficiently and effectively into the body, and 4) the safety issue, which is paramount to our existence as an industry. Since 2004, we have successfully implemented AERs and GMPs, and remain a very safe industry, especially in comparison to pharma. In fact, the relative risk of adverse drug reactions is 62,000 times greater than supplements, based on a government study from the UK.
We also delineated a strategy to protect the most important provisions of DSHEA,  the core elements of our "operating system": the definition of dietary supplements, the provision that they are not food additives, and the FDA's burden of proof to prove a product is unsafe before it can remove it from the market. I am now, 10 years later, much more willing to address some of the flaws in DSHEA and believe we should work proactively with our historical and new legislative champions to control our destiny. If you look at major legislations passed in the United States, very rarely do they go 20 years without update. This is why the Constitution has amendments.
The problem
If you were to interview 100 people on a plane and ask them if the dietary supplement industry was regulated, safe, and efficacious, I would guess that 75% of them would say no. If you went on to ask them if supplements really work, I am sure you'd get a lot of shoulder shrugs. Are the products safe? You might get a few more yeses, but still not from all 100, which is what consumers should expect from us.
As a recent TV personality pointed out, almost 1 in 3 of our products do not meet label claims. He went on to say that if this was the milk industry, and 1 in 3 bottles were not quality products, the milk industry would be out of business. We have a long way to go to better manage perceptions.
But for the first time, at the 20th anniversary of DSHEA, there is real trouble in the air. The recent media was no more negative that previous media, but the negativity seems to have caught on and is gaining traction in social media circles, particularly among younger generations. The question is why? I have heard plenty of hypotheses, but any idea is only as good as its execution. It's possible that this is not just due to the most recent press, but rather the buildup of many years of negative press and the drumbeat of an unregulated industry. We have been lucky in our industry for many years with an average of 7-8% growth for supplements, with some categories growing in double digits. Perhaps the bloom is off the rose, and it's time for the big players to reinvest more in their industry.
I believe that this negative media also coincides with a shift in attitudes. There is a definite mega trend among consumers for obtaining nutrients from food as opposed to pills. The most recent craze in HPP juices (and the cleanses that go along with them) has also contributed to this attitude of aversion toward pill-form nutrients.
In speaking with one of the top buyers from one of the top retailers, she indicated that the supplement industry had lost its edge on what consumers want. She told me that a lot of consumers she talks to want natural, plant-based, food-based nutrition. While fish oil has declined, products like chia seed, hemp, and other plant-based omega-3s have grown. She talks about consumers wanting powders, not pills, and retailers wanting to catch the trend while it's still growing. The supplement products that are doing the best are the ones that are food-based, or have a connection to food, or a raw positioning, as opposed to the multi-ingredient pills.
Mass market consumers are leaving some of the major categories of the industry in droves. According to GOED, fish oil experienced an estimated loss close to $160 million over 6-9 months, with 10 million consumers leaving the category, mostly from mass market. 
Learning from GOED
Thanks to some quick responses, core players in the omega-3 space put together a coalition and raised close to $5 million for a special multi-pronged campaign (advertising, PR, social media, and retail activation) to combat negative media. In fact, although there have been a few negative studies on fish oil, there are over 19,000 scientific studies, the majority of which are positive. It is now up to this industry coalition to put the right campaign together to change consumers' minds. A difficult task, but I recommend that we do the same in the multivitamin category, especially given the fact that the multivitamin manufacturers have some of the best marketing and research around. Some of the associations should also be involved, but this is the time for the companies that are getting hit the hardest to get together and do the necessary research to find out what is going on and then invest in changing consumer opinion.
The problem continues and the performance to date is pretty alarming. IRI (mass market) data for the multivitamin category through June 2014 shows that multivitamins are down in dollars about 6.6% year-to-date. The same is true of children's multis, down 7% year-to-date. The top three brands—Centrum, One A Day, Nature Made—are down 10, 9, and 17% respectively. GNC same store sales are also off 0.7%, as are Vitamin Shoppe's.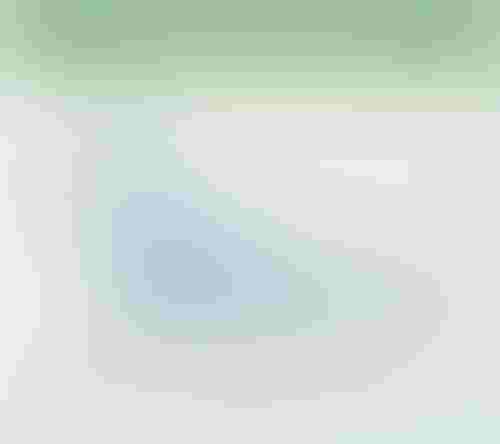 Learning from other industries
One example of an industry successfully coming together to combat a crisis is the milk industry, which raised $23 million in 1993 through the California Milk Processing Board to revive a 15-year decline in California milk sales. The largest California milk processors voted to fund a marketing board responsible for creating a campaign to sell more milk. Each processor agreed to contribute three cents for every gallon of milk sold, endowing a $23 million annual marketing budget. They also agreed to assess the new board's efficacy every three years. Awareness of the "Got Milk?" campaign reached 90% in California by 1995, and massive news coverage boosted visibility nationally. The tracking study indicated that household penetration was holding steady (around 70%) and that people were using more milk more often. The campaign didn't drive sales up. What it did was stop the hemorrhaging in the face of Coke, Pepsi, Snapple, Gatorade, Evian—a whole slew of competitors with deeper pockets.
This is a multi-factorial problem for supplements. There is no primary cause as to why our problem exists. It could be tied to the saturation of categories or the industry itself, seasonal interest changes, negative media, the timing of that negative media and how it caught on, and some of the voices on the other side that have gained traction in the marketplace. Our industry is up against many factions and large multi-billion dollar industries that are mostly negative about supplements and have something to lose if supplements gain. These factions include the medical profession, the food industry, the pharmaceutical industry, and the media. Finally, consumers are very confused about the science behind our products—ask anyone who has been to the supplement aisle lately.  We also have low barriers to entry in our industry, resulting in overzealous entrepreneurs overselling their products. 
Like the fish oil industry, we could raise significant money and invest in a PR campaign, but there are two things we must first consider: First, we need to dissect this problem further with research. This was done very effectively in the omega-3 effort. Before they spent money on the campaign itself, they completed exhaustive consumer research to find out why exactly consumers were leaving the category. Many of their assumptions, even from seasoned omega-3 executives, were actually wrong based on this research.
Second, we need to make sure our own house is in order if we are going to shine a light on it. This would include a high bar on quality that everyone follows and a basic quality mark (e.g., NSF) that retailers can get behind as the ultimate gatekeepers. We have a model to follow here with the National Animal Supplement Council (NASC) standard that was put in place by the pet supplement manufacturers in response to state laws that prevented them from selling basic products like glucosamine. Petco just announced that in 18 months all the pet supplements on their shelves will carry the NASC mark, which has strict quality guidelines. This one announcement will change the pet supplement industry for the better.
After the diagnosis, we need to get behind a singular message, although this is challenging when there are different factions within the industry. I think the multivitamin category should raise funds to publish a bullet-proof peer-reviewed study showing the need for multivitamins to supplement an inadequate diet. They would have the support of many retailers, who are concerned about the category. The campaign could begin around the myth of a "balanced diet" in America. There is much data to support this message.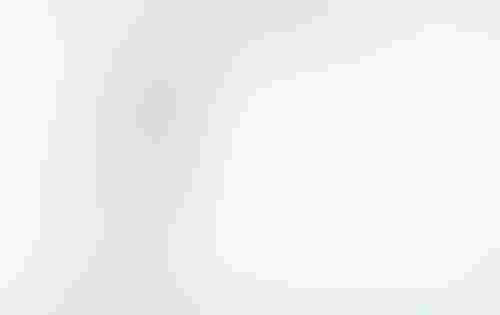 Another fact to consider: Our industry is now more mature and consolidated and becoming even more so. At $35 billion in sales, it's much harder to imagine the next 5-10 years growing at 7%, especially considering some of the challenges we face. One of our biggest growth drivers has been the succession of mega categories that attract mass-market consumers, such as weight loss, fish oil, joint health, glucosamine and probiotics. We now need to figure out what the large growth categories will be for the next five years. An executive that came in from outside our industry once said to me that he has never seen an industry that "swings from vine to vine" with the latest products or categories as much as ours.
Are we safe in assuming that there is an endless forest of these vines? What if we're in the middle of a jump and we can't find a new vine? Is the next vine a product or a category, enzymes or the gut-brain connection? The bigger the industry gets, the fewer vines we have left to support our weight. We need to figure out with R&D and strong science what those future growth categories will be and get behind them as an industry. This is the coin of our realm, for better or worse. Is it brain health, given the growth in Alzheimer's and dementia, or is it sports nutrition products, based on some of the major current trends such as CrossFit and SoulCycle?  
We also need to use emotion. One of the reasons that the non-GMO story has caught on is because it connects with people emotionally. The supplement industry does not contain much emotion. In fact, the only emotion seems to emanate from those who speak out against us. In the movie "All the Presidents' Men," the advice from Deep Throat was to "follow the money." If we follow the money in our sector to figure out our naysayers, we can see that a lot of money traces back to pharma and the American Medical Association, who doesn't want its patient count to go down.
The industry should hire an investigative journalist to uncover how these studies get into journals and ask the question anew—"Is the supplement industry regulated?" It's worth noting that a book was published in the UK called Bad Pharma documenting how medicine is broken, due to pharmaceutical science and the erroneous marketing of that science. I believe we need such an investigative reporter to look into how some of these journal articles get there, and consider the flaws and mistaken rationale behind the meta-analyses. The coincidence of negative press emerging in a very concerted fashion suggests that there could be something behind this. Studies need to be done to determine who is scripting this negativity.
Subscribe and receive the latest updates on trends, data, events and more.
Join 57,000+ members of the natural products community.
You May Also Like
---