Fair Trade USA announces #JustOneCup campaign
Fair Trade USA announces #JustOneCup campaign
Nonprofit honors achievements of businesses that bring the coffee sector closer to full sustainability and encourages purchases of Fair Trade Certified coffee to help farmers across the globe.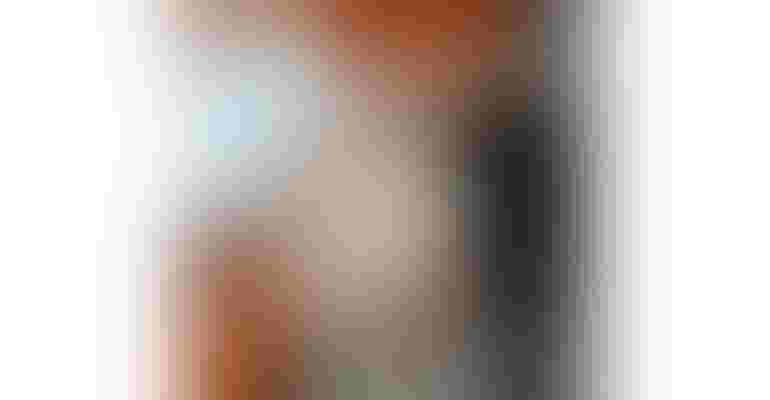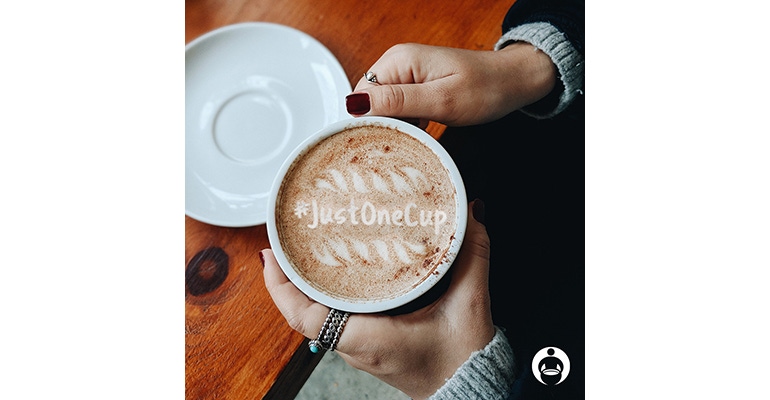 Fair Trade USA​, the leading certifier of fair trade products in North America, today announces its #JustOneCup campaign to aid coffee farmers amid an unprecedented coffee crisis as the pandemic continues. The campaign highlights commitments by 8 of its business partners that bring additional Fair Trade Certified coffee to market and invites people to choose fair on International Coffee Day, Sept. 29.  
 
With coffee prices at 13-year lows, well below the cost of production in most countries, and the pandemic exacerbating challenges due to labor shortages and decreased demand, fair trade is needed as a social safety net now more than ever. It is the only mainstream model that guarantees a minimum price for producers and delivers additional funds per pound of coffee for producers to use at their discretion. In 2019 alone, producers earned a record $37 million in additional income from fair trade coffee purchases through the Community Development Funds,​ ​which​ ​have been made available for ​immediate emergency COVID-19 relief efforts​.  
A survey conducted by Fair Trade U.S.A. to farmers across 22 countries found that 67% saw a decrease in demand for their products and 74% reported income loss as a direct result of the pandemic.  
 
"We need coffee to get us through this pandemic, but coffee needs us more right now," said Paul Rice, president and CEO of Fair Trade U.S.A. "Wherever they are in the world, we invite people to celebrate with us at home on International Coffee Day and raise a mug of fair trade coffee. A simple choice for ​#JustOneCup​can truly change the lives of farmers for the better."
Businesses make strides in sustainable coffee  
The additional funds coffee producers earn on top of the minimum price are made possible by consumer demand for Fair Trade Certified coffee and the support of Fair Trade USA's retail and business partners. This year, Fair Trade U.S.A. commends the significant strides of the following partners in fulfilling or scaling up their commitments to fair trade, sustainability and traceable sourcing in collaboration with the ongoing ​Sustainable Coffee Challenge​. 
Keurig Dr Pepper: ​Last year, Keurig was named the​largest buyer of Fair Trade coffee in the world​for the tenth consecutive year and is on track to achieve its pledge to responsibly source 100% of its coffee and improve the lives of 1 million people in its supply chain by 2020. It is committed to using the power of business to brew a better world and has integrated social responsibility into all aspects of their business—from improving the lives of coffee farmers to caring for the earth and local communities. Since 2001, Keurig has contributed $96 million to workers through Community Development Funds.

Whole Foods: ​By the end of this year, all Whole Foods Market and 365 by Whole Foods Market packaged coffee will be ​ethically sourced and certified according to approved third party standards​, including Fair Trade U.S.A.'s certification.  

Kroger: Through its Simple Truth brand, ​Kroger has already fulfilled its Sustainable Coffee Challenge commitment to sourcing 100% Fair Trade Certified coffee. Currently, Kroger is adding new products and new coffee-growing regions—including those in the US— that will become certified in the coming years. Through fair trade, Simple Truth has supported communities in more than 6 countries across the world, which have been able to invest in healthcare, education and scholarships, calamity funds, feeding programs, waste management infrastructure, replanting and more. 

Albertsons Companies: ​As of Aug. 4, ​100% of Albertsons Companies' ​O Organics coffee is now certified by Fair Trade U.S.A​.​ O Organics Fair Trade Certified coffee has generated more than $2.5 million in Community Development Funds since the program started. 

Walmart: ​By the end of this year, Walmart will work with suppliers to ​source certified, sustainably grown coffee for 100% of its private brand products and invest in the long-term viability of coffee farming through direct programs with growers. Currently, 89% of their private brand Sam's Club coffee is Fair Trade Certified. In 2019, sales of Fair Trade Certified coffee at Walmart generated $3.5 million for workers through Community Development Funds.  

Target: ​By 2022, ​100% of Target's Archer Farms coffee in both bags and pods will be certified by Fair Trade U.S.A. ​or another third party standard. In 2019, sales of Fair Trade Certified coffee at Target generated $336 thousand for workers through Community Development Funds. 

Williams Sonoma: ​The company met its commitment to 100% Fair Trade Certified coffee by the beginning of this year. 

Prince and Spring by Boxed: ​100% of the retailer's coffee is Fair Trade Certified​. Purchases of Prince and Spring have generated more than $50 thousand in Community Development Funds for farmers since the program launched in 2018. 
Taking action for farmers and essential workers with 'Buy a Bag, Give a Bag' offer
A new facet of this year's ​#JustOneCup ​campaign empowers consumers to support farmers while also energizing essential workers to thank them for the role they play in keeping our communities safe and running during the pandemic​. ​ Fair Trade U.S.A., along with five of its coffee partners, is extending a limited ​'Buy a Bag, Give a Bag' offer, where shoppers can gift a bag of Fair Trade Certified coffee to an essential worker. Tune into ​Instagram on Sept. 17, 22 and 24 to take advantage of this opportunity. Participating brands include One Village, Dynamite Roasting Company, Mr Espresso, Pierce Brothers  and Cafe Mam.  
Subscribe and receive the latest updates on trends, data, events and more.
Join 57,000+ members of the natural products community.
You May Also Like
---
Sep 20 - Sep 23, 2023
Natural Products Expo East is the East Coast's leading natural, organic and healthy products event.
Learn More