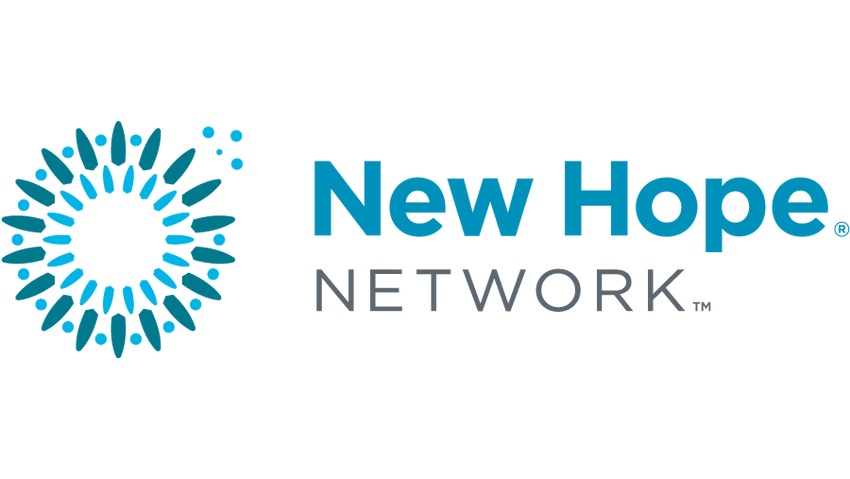 By James J. Gormley
The Women's Health Initiative (WHI) Dietary Modification Trial has confirmed, $415 million later, what we in the natural products industry have known for ages—that fat balance and fat quality are key in helping consumers to meet their health (and disease risk reduction) goals.
The largest-ever study to look at whether a low-fat diet can lower the risk of cancer or heart disease (which involved nearly 49,000 women aged 50 to 79 over eight years) has found that, overall, a low-fat diet had no protective effect against these diseases.
As Harvard's Dr. Walter Willett pointed out to the Washington Post, "This should be the nail in the coffin for low-fat diets." Perhaps, but low-fat and non-fat were, after all, bright, shining beacons of hope given to us by a public-health establishment that has, over the years, produced a series of health infitadas against such former "evils" as butter (not bad for us in moderation), salt (no persuasive evidence that it's bad for the heart) and later, of course: fat.
Despite the fact that public health groups are now explaining that they had already well abandoned the "fat is bad" motto a long time ago, the reality is that, as recently as 2000, the National Cancer Institute (NCI) was enthusiastically recommending low-fat and high-fiber diets in its Action Guide for Healthy Eating:
"Much research in the last few years has shown that […] eating a healthy diet, low in fat, high in fiber […] may help to lower cancer risk." The NCI's related "Action List for Fat" called on consumers to use reduced-fat or non-fat salad dressings, low fat and fat-free foods and, you guessed it, margarine.
Today, it is known that low-fat salad dressings can, perhaps ironically, lead to more weight gain than do their full-fat counterparts since gobs of fat-deprived dressing are often slapped on salads since these lipid-challenged poor cousins don't provide satiety. In regard to high-fiber, a 2005 review of 13 studies that appeared in the Journal of the American Medical Association found that high-fiber diets did not reduce the risk of colon cancer. We also know today that traditional tub margarine is packed with cardio-unfriendly trans fats.
One danger of these new findings about the failings of low-fat diets is that consumers may feel the converse is right—that we can eat fat (of any kind) in unlimited quantities. Not true—saturated and trans fats will always be unhealthful, yes, however supplementation with high-potency, purified omega-3 fats is very healthful (and always will be). Another danger is that consumers might believe that all dietary advice is unreliable, and bad, and that everything should be discounted, which would be wrong.
It is unfortunate that the study did not encourage essential fats from the Mediterranean diet, which is rich in omega-9 fat (from olive oil) and omega-3 fats—in other words a diet high in essential fats rather than low in all fats—but, alas, it did not.
As I wrote in DHA—A Good Fat in 1999, "A balance of fats is what's critical. […] a balance which existed, by and large, prior to the cholesterol crazes and low-fat/fat-free mania" that began a few decades ago.
One take-home message for our industry (especially food companies) might be this: let's be very careful about which bandwagons we jump on, since the wrong one (usually these are ones that are centered on all-or-nothing, deprivation-focused approaches) might well wind up losing the horse to which it is hitched.
In good health,
James J. Gormley
James Gormley, an award-winning journalist, author and consumer health freedom advocate, has been a passionate, dedicated defender of American consumers access to health information and dietary supplements since early 1995. Gormley has dramatically taken on self-proclaimed "quackbusters" on TV (FOX-TV's "Good Day New York), radio, public forums and before the New York City Council (NYC "ephedra hearing" on behalf of NNFA, Feb 10, 2000). As a leading industry editor between 1995 and 2002, Gormley changed the editorial landscape of health magazine coverage in the U.S. by pioneering truly hard-hitting science-centered coverage, a focus later emulated by many industry health magazines. Today, Gormley serves as editor-in-chief of a new health magazine, remedies (published by the Taste for Life group, a division of Connell Communications/IDG). Gormley manages regulatory affairs for Purchase, NY-based Nutrition 21, Inc., a leading nutritional bioscience company. On the Board of Directors of Citizens for Health (http://www.citizens.org/about-us/meet-our-board-of-directors), James is a sought-after natural products industry expert and speaker. Gormley, whose comments are his own, can be reached at (914) 701-4511 or [email protected]. More Articles By Author
Subscribe and receive the latest updates on trends, data, events and more.
Join 57,000+ members of the natural products community.
You May Also Like
---
Sep 20 - Sep 23, 2023
Natural Products Expo East is the East Coast's leading natural, organic and healthy products event.
Learn More