GNC announces Brazil expansion with new partner Banco De Franquias
GNC announces Brazil expansion with new partner Banco De Franquias
Partnership designed to help long-struggling company capture part of $3 billion supplements market.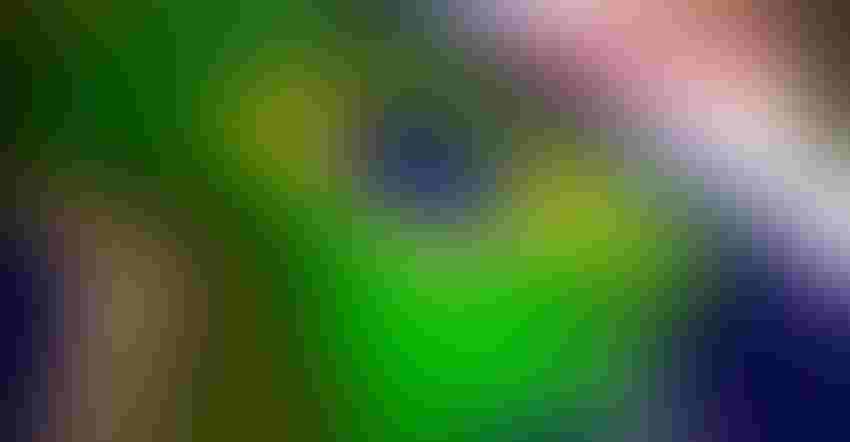 GNC Holdings Inc., a leading global health and wellness brand, on Tuesday announced its partnership with BFG Brasil Comercial de Vitaminas LTDA, a professional retail operator, to help expand the company's presence in Brazil.
Specializing in the operation and management of major retail brands in Brazil, the partnership will allow GNC to grow its franchise presence outside the United States and reach more consumers in Latin America.
The consumer health market in Brazil continues to remain on a positive growth trajectory, with consistent sales increased in the vitamins and dietary supplements categories. In Brazil, the market for nutritional supplements is an estimated US$3 billion.
"With the largest population in Latin America, Brazil has been a key target market for GNC," said Carl Seletz, chief global officer of GNC. "This partnership will allow GNC to seamlessly and effectively reach the consumer market, providing an opportunity for multi-channel growth."
The management organization backing BFG Brasil is Banco de Franquias, which also includes the entrepreneurs operating GNC in Argentina and Uruguay. With a vast knowledge of the Brazilian market and more than 30 years of experience in retail management, the partners are specialists in developing international brands in Brazil and have a proven track record in business management, retail, e-commerce, distribution and marketing.
Founded in 2014, Banco de Franquias is a professional retail operator in Brazil, specializing in the development and management of international retail brands and stores. Other brands that have partnerships with Banco de Franquias include Alsea, P.F. Chang's and KFC.
"We are thrilled to be partnering with GNC to help bring Brazilian consumers high quality products in the vitamin and supplement sector," said Guilherme Soares, head of BFG Brasil. "We help brands operate with ease and efficiency, allowing GNC to place its primary focus on its continued global expansion."
In November, GNC and Harbin Pharmaceutical Group Co., Ltd. announced an agreement that created joint ventures in Hong Kong and China. Harbin invested $300 million in exchange for the right to distribute GNC-branded supplements in that $25 billion market. That joint venture was completed in February, but CEO Ken Martindale said in July that the company is pleased with the opportunities there.
During that July earnings call, GNC executives reported that second-quarter sales in the international market had fallen 18.9%, due to the transfer of business in China to Harbin.
Overall, GNC's revenue of $534 million was a 13.6% decrease from Q2 2018. Gross profit was down 6.7% and net income—which totaled $16.1 million—was up 20.4%. The company plans to close as many as 900 domestic stores, mostly mall locations, as leases expire. 
The company announced in March that it had entered a joint venture agreement with International Vitamin Corporation. IVC will manufacture GNC's private-label supplements, which GNC employees will continue to formulate.
For GNC's manufacturing plant in Greenville, South Carolina, and Anderson facility, IVC paid $101 million. IVC also received 43% of the joint venture, but will increase its share to 100% and pay GNC an additional $75 million over the next four years.
GNC has used proceeds from the Harbin and IVC deals to pay down debt. The company reported in July that it had reduced its debt by more than $500 million since the fourth quarter of 2017. The company's next earnings report likely will be released in November.
Source: GNC Holdings Inc.
Subscribe and receive the latest updates on trends, data, events and more.
Join 57,000+ members of the natural products community.
You May Also Like
---