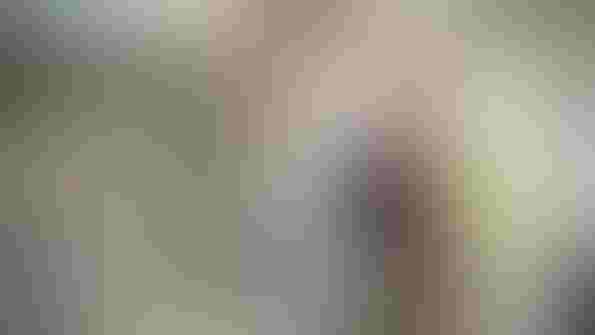 It's a common complaint among small, independent natural retailers: Manufacturers give product exclusives only to the big guys, leaving them to play catch up. This is aggravating, especially when it involves a once-small natural brand that has grown and spread its reach into the conventional channel. So what can you do? Two experts offer their top tips for navigating these situations. Here's what our experts had to say on the issue: 
Retailer
Don't sweat it too much. We occasionally see product exclusives given to bigger retailers such as Whole Foods Market or even Costco, but not on a real regular basis. It mostly happens with supplements. I find these situations frustrating because at one point these companies were small and we were the one supporting them, but there isn't much we can do about it. It sort of feels like a slap in the face, but we don't let it become a big issue.
Use your size to your advantage. Because we are small, we can bring in products much more quickly than larger stores can, including Whole Foods. We're able to have a new item on the shelf the very next week while it takes our competitors months. So, really, we always have exclusives. They may not be the same products that our competitors offer on exclusive, but that's OK.
Find other companies to support. If a company consistently favors larger retailers, I just look for a different manufacturer to align with and support. We have only so much shelf and endcap space, so I tend to give it to the companies that will partner with us. For instance, Bluebonnet treats all retailers the same, so I will usually push its products instead of another brand's.
–Chris Terrell store manager at New Leaf Market in Tallahassee, Florida
CPG Strategic Adviser
Don't blame manufacturers. It's not that brands are unwilling to work with smaller stores. Rather, because the natural channel is so fragmented, retailers don't make it easy for brands to craft these programs. So you can't really blame them for partnering with larger competitors. If Target were to put a new Clif Bar SKU on its shelves, waive some fees and make a big to-do about it nationally, I think Clif Bar would be unwise to say no.
Educate, don't alienate. If a customer comes in looking for a product offered exclusively at a competitor, never complain to her about the fact that you don't have it. I've heard retailers turn these situations into therapy sessions for themselves rather than taking the opportunity to educate and engage with shoppers. Point out similar products that they might like instead. Even if they don't end up buying, you've shown them that you care.
Think post-exclusive. I've read about natural retailers that have discontinued natural brands because they've offered exclusives with Target. They're trying to be "authentic," so they rail against some very good—and popular—products. That's exactly what Target wants—for them to get scared and run. If consumers love the product, get it in after the exclusive. They'll be happy they can now buy it from you instead of a big-box store.
–Daniel Lohman owner of Category Management Solutions in Littleton, Colorado
Retail Consultant
Don't fight; delight! Realize that you are not going to have the purchasing power to demand and create changes to these programs. Instead, you have to find ways to work around them. For example, always highlight the new products you do receive, even if they're not sold exclusively in your store. Many chains review categories only once a year, so oftentimes you're already beating them to the punch. You'll build a reputation for being cutting edge.
Highlight underperforming gems. You probably have several great items already in your store—amazing flavors, ingredients and packaging; compelling backstories—but, for whatever reason, they are not flying off the shelves. Consider making these your own version of product exclusives. You can treat them like they are new by putting them on endcaps and featuring them in in-store demos. Generate buzz around these underperformers as if they have just launched.
Scout new brands. New brands are the least likely to go directly into chain stores. Although large retailers want to stock unique items, they also want brands to have a history of performance before they'll take a chance on them. New brands offer a promise, but not a history. You can give these companies their start. Every time you attend Natural Products Expo East or West, check out the NEXT Pavilion to meet many up-and-coming innovators. 
–Bill Crawford, director of retail and custom publishing at New Hope Natural Media in Boulder, Colorado
Subscribe and receive the latest updates on trends, data, events and more.
Join 57,000+ members of the natural products community.
You May Also Like
---