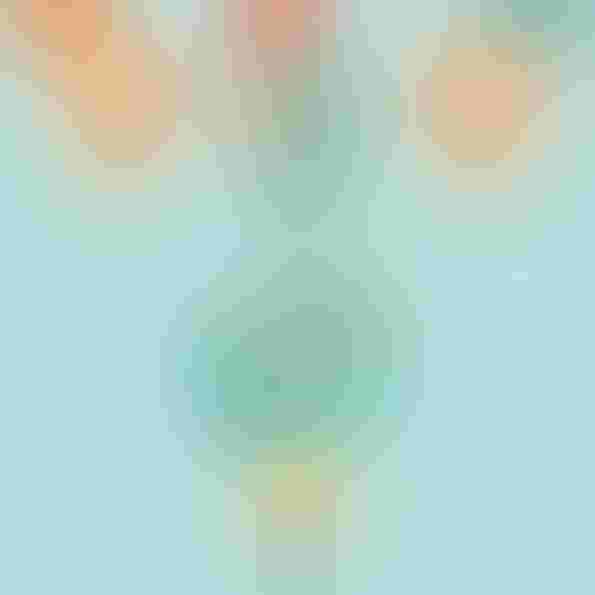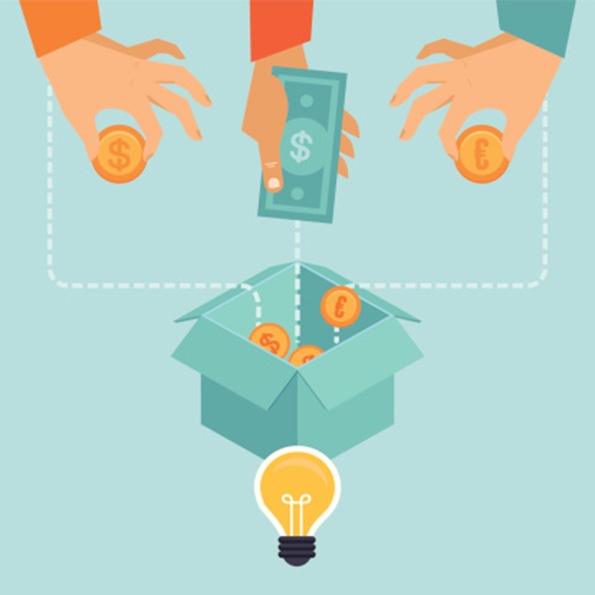 The product development cliché in natural & organic food has always been a farmers' market launch out of the back of a hatchback. A few hundred taster spoon responses later, the product might be ready for the local coop and from there, bootstrap financing and shoe-leather marketing takes the product into chains via a lucky encounter at Expo West.
Now there's a new step. Kickstarter has become the world's biggest market research and seed-funding test kitchen. At press time, 2,853 food projects had successfully raised $42.5 million on Kickstarter. Of course, 5,737 food projects had raised zero dollars too in Kickstarter's all-or-nothing model.
The difference between a successful campaign and an unsuccessful campaign is not always easy to discern. When a low-income farmers' market misses its all-or-nothing $2,000 goal by $1,999 while a hungry guy in Ohio can bring in $55,000 to make a potato salad, it can be downright infuriating.
 Still, with all the talk of Silicon Valley tech money coming into food, many culinary entrepreneurs are saying the money remains tight for actual products and they're calling Kickstarter the best thing tech ever did for food startups.
Let's take a look at successful  food projects, paired with projects in the same category that failed or barely hit their mark, to offer some small insight into the new market for financing food startups.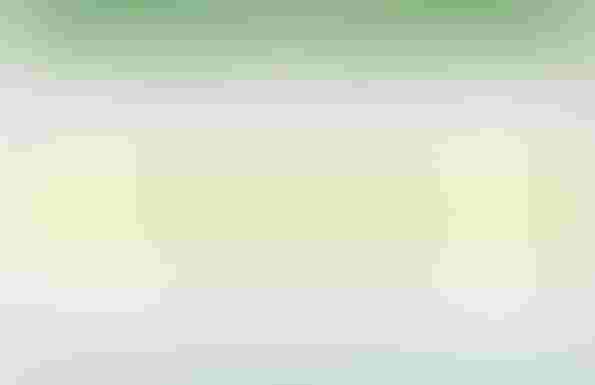 On trend

Success story: Six Foods
Six Foods is turning insects into snack food with its Chirp Chips and more than doubled its $30,000 ask to close with $70,559 in May of this year.
What worked: Six Foods timed the buzz perfectly. A United Nations report on edible insects and a New Yorker piece gave the movement momentum, and Six Foods lassoed its crickets with a different format—chips, instead of the bars that have inexplicably become the go-to bug snack. Smart modern packaging with strong graphics explaining the sustainability story doubtlessly helped, as did a lively video with the three young founders offering a compelling quirky story.
Missed opportunity: Don Bugito
A variety of bugs prepared in "pre-Hispanic and contemporary Mexican cuisine" had the novelty but not the pitch, missing its $40,000 goal by $30,928.
What didn't work: The goal was smaller here—building a food cart—but the target was smaller too. Intact insects are finding acceptance in foodie circles, but even hardcore foodies might flinch at the squirming "worms taco" that greets visitors to the Kickstarter page. The video was too long, pushing 4 minutes, and boring to the point of preachy.
Gearheads

Success story: SCiO Scanner
The Consumer Physics hand-held molecular scanner capable of measuring the content of any food in seconds is the only food project that has topped $1 million, and it topped it in a big way, reaching $2.7 million when the campaign ended in June.
What worked: Face it. This is revolutionary. It makes a Star Trek Tricorder look like a rotary dial phone. That kind of excitement got Consumer Physics write-ups everywhere from Forbes to Gizmodo. The video keeps that excitement at pitch by not making this a "it's good for you" device to track nutrition, but a scientific instrument. It'd be easy to see why the "Partner With Us" reward for a $10,000 pledge would seem reasonable to more than a few companies.
Missed opportunity: ComboKeeper
What didn't work: Anybody who has kept a compost bucket on the counter would see the appeal in the CompoKeeper—a foot-pedal-operated compost can that keeps the smell in and the flies out—but the campaign raised less than half of its $100,000 goal.
What didn't work: The CompoKeeper was the right idea for the right people but there weren't enough of those people to make it work. The father and daughter team behind CompoKeeper live in Boulder, where curbside pickup makes composting practical for people who don't keep a worm farm in the backyard. In Boulder, a $70 compost bucket makes sense, but the vast majority of towns don't offer curbside compost. However clever a design, it's hard to rise above limited demand. The video with the father-daughter team is sweet but unexciting.
Setting the bar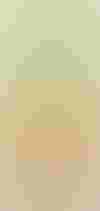 Success Story: Kuli Kuli
What worked: Kuli Kuli used authenticity and a cause to move their campaign $3,000 beyond its $50,000 goal. Though an IndieGoGo project rather than Kickstarter, Kuli Kuli faced the same challenges any Kickstarter project would face. They also faced a very crowded bar market. Shelf space is limited and buyers likely roll their eyes at scores of me-too pitches. Kuli Kuli stands out with a cause—moringa, a plant that grows on little water in arid environments—and the company commits a share of proceeds to educate African farmers and encourage moringa cultivation. Co-founder Lisa Curtis' story of discovering the benefits of moringa as a Peace Corps volunteer in Niger rings with authenticity and is told simply in a simple video.

Missed opportunity: Fat Bars
This fat and protein product "based on the latest nutritional science" garnered just $40 of its $16,000 goal.
What didn't work: However many recent headlines declare that fat is not the health risk previously believed, it's still not a great word to put in the name of your product, but that's only the beginning of this product's campaign problems. Lacking a video, graphics or even a slogan, the copy is dry and the carbs vs. fat debate is less than compelling when used to promote a particular product. The would-be founder has a personal story of obesity issues in his family that might have made sense to tell but from the looks of it, but he barely got off the couch to complete this campaign.
The meat of it

Success Story: Three Jerks Jerky
What worked: Three Jerks used a very basic campaign to more than double their $20,000 goal and hit $45,663. It could have been the funny name, good timing with the Paleo movement, or the taste. We'd say all of the above trending toward taste. That's an amazing feat to pull off online. "The Original Filet Mignon Beef Jerky" tagline grabs interest but the food porn photos of the actual jerky probably had many of the donors salivating and then clicking "pledge." The video is too long and amateur, but with many "lesseterians" cutting back on meat without eliminating it, they want their meat to be a high-end indulgence. Indulgence was the theme here and it worked.
Missed opportunity: Sweet Meat Organic Beef Jerky
What didn't work: This one missed it's $12,000 goal by more than $5,000. The campaign hits bullet points for organic, grass fed, non-GMO, gluten-free, and "50% less sodium" before it gets to taste. It was also their second Kickstarter campaign (the first topped a $900 goal at $2,623) which emphasizes the wisdom of going to the well only once.
The heat of it


Success story: SOSU Barrel-Aged Sriracha
What worked: Pitching the hippest hot sauce of the century worked with a campaign that blast past a $20,000 goal and hit $104,146 in March. Sriracha is not the hottest hot sauce by taste, but it may be the only hot sauce in history to approach cult status. That helped Lisa Murphy get mentions in online sites like Chow.com and publications around her San Francisco base where the cult might be most fervent. Beyond the right idea at the right time, SOSU had a strong video heavier on testimonials than story, and pledge rewards that include styled for-the-cult T-shirts and a Shriachapocalypse Kit that fit well with the crazed fans of the precious red liquid.

Missed opportunity: BOSS Hot Sauce
What didn't work: BOSS barely got off the ground, garnering just $386 of an obviously overly ambitious $22,500 goal in February. Sauce maker Vinny Santoro likely turned off many potential donors with a video that was the equivalent of a selfie, but even with the low-production quality, the lack of energy was shocking—"It's not really my goal to make hot sauce but that's what happened." The pledge rewards also lacked effort with each level resulting in more bottles of hot sauce and more BOSS stickers. A "second go round" five months later met the same fate.
Against the grain

Success story: WEDO Banana Flour
What worked: In the exploding gluten-free market, it'd be easy to expect a business like WEDO to face a lot of competition for donor dollars, but they managed to shoot past their $30,000 goal by nearly $6,000. The gluten-free movement is not known for a sense of humor, but WEDO founder Dave Wintzer had us laughing 10 seconds into his video and kept the tone clever all the way to the $5,000 "BEST KICKSTARTER SKI & DINNER DATE EVER" donor reward. It must have worked for the 685 backers too. All the nutritional and what-it-is information is clear, and placing the playful packaging on a shelf amid the other stodgy gluten-free products helps WEDO pop.

Missed opportunity: Gluten free fair food
What didn't work: This is a concept in search of a market, and the Kickstarter campaign ended $30,000 short of its $50,000 goal. Clearly would-be founder and celiac sufferer Nolan Russell has passion for the idea—a food cart for county fairs offering gluten-free versions of funnel cakes, cheese curds and other upper Midwest favorites people with celiac might crave but can't eat. And clearly, friends and family shared some of that passion because the $20,000 in pledges came from just four backers. That passion would likely never be shared by grease-hungry throngs at the county fair. A farmers' market? Maybe. But not the midway. Even then, gluten-free consumers are far more diet conscious than the funnel cake crowd. Whatever the appeal, the pitch never equaled the passion and the goal was hopelessly high. Nobody is going to raise $50,000 on a less-than-appetizing photo of unidentified fried objects, three paragraphs of dry text and a single reward—a recipe? Really?
Back on the farm

Success story: Primal Pastures
What worked: This campaign to expand a sustainable livestock farm in Temecula, Ca. went well past its $40,000 goal to hit $57,810. The "Let's Build a Farm Together!" theme feels like a perfect pitch to environmentally conscious carnivores who want to feel like part of positive change. We also enjoyed the  pledge reward of 50 chickens on the farm with "10 to 20 dozen eggs a week" and "periodic videos and photos from your very own flock."
Missed opportunity: Sunburst Farms
What didn't work: North Carolina's Sunburst Trout Farms wanted to build an indoor  "agritourism and learning facility" in a nearby town but barely topped 10% of their $16,000 goal. Sunburst Trout Farms is an already established outfit and building what sounds like a way to sell more trout hardly inspires donors. There are already many questions about the environmental impacts of aquaculture and though the video mentions that compost from the fish processing goes to local farms, doubts only grow deeper when the rewards package reveals that Sunburst aimed to charge $10 for tours of the facility.
Bottom line
In food, idea and execution mean everything. Kickstarter hasn't changed that. The right idea at the right time is likely to get the best traction, just as it does offline. An entrepreneur could conceivably leapfrog the taste test in the crowdfunding round, but the successful projects we've seen come with a story closer to the hatchback-farmers' market cliché than a secret lab. Passion and authenticity are still required and that combination usually results in a quality product. What comes with the opportunity, however, is the demand for a skillset the passion doesn't always provide—presenting well online, and making social marketing work. In short, all the skills that have become make-or-break for any startup.
Subscribe and receive the latest updates on trends, data, events and more.
Join 57,000+ members of the natural products community.
You May Also Like
---
Sep 20 - Sep 23, 2023
Natural Products Expo East is the East Coast's leading natural, organic and healthy products event.
Learn More