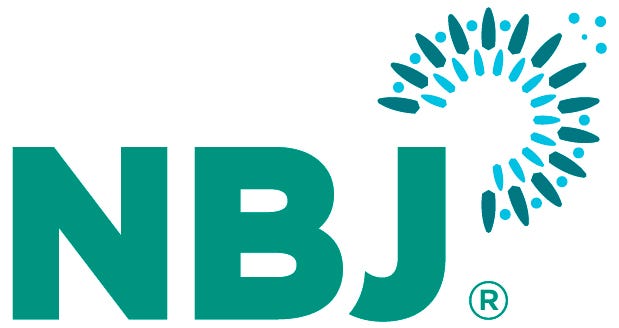 M&A Moves Down the Supply Chain
M&A Moves Down the Supply Chain
William Hood is Managing Director of Houlihan Lokey's Consumer, Food and Retail Group. Hood has landed smack in the middle of such notable deals as Jamieson Lab's sale to CCMP Capital, Santa Cruz Nutritionals' sale to RoundTable, Avid Health's sale to Church & Dwight, Healthy Directions sale to Helen of Troy, and Schiff Nutrition's sale to Reckitt Benckiser. NBJ spoke with Hood from his offices in New York City.
nbj: How healthy is the supplement market right now?
William Hood: A little bit of historical context would be helpful here. If you rewind the clock five years, the dietary supplement category was viewed as much less attractive than it is today. It was considered a commodity driven, me-too category—how inexpensively can you sell 500mg of vitamin C compared to your competitor? There were more questions around the science and efficacy of the category. The credibility of the category, in the eyes of the large global strategic players, has increased fairly dramatically since that time. The fundamentals are incredibly strong. Science is improving every day. Retailers are allocating more and more shelf space, and finally, you're seeing the emergence of real brands.
    If you put all of that together, the strategic universe has really woken up to the fact that this is a large category in the US—$33 billion dollars and growing 5-7% a year. You'd be challenged to name many consumer product categories that large and growing that fast. All of this has resulted in what I would describe as a feeding frenzy for good supplement brands and companies in the US. The best evidence of this is the fact that many of the large consumer packaged goods companies, who were not in the category five years ago, have landed there now—specifically, Reckitt Benckiser with its acquisition of Schiff, Church & Dwight with its acquisition of Avid Health, and more recently, Helen of Troy with its acquisition of Healthy Directions. The other obvious transaction of note is P&G's acquisition of New Chapter. There you have four of the largest CPGs entering the category in meaningful ways.
nbj: What does the M&A landscape look like now?
Hood: M&A activity has been very robust. As we move into more recent history, one of the interesting dynamics is the lack of independent VMS brand still available for sale or investment. Most of the brands have been acquired. Airborne was acquired, Emergen-C was acquired, the Avid brands—Vitafusion and L'il Critters—have been acquired, New Chapter has been acquired. There is a real dearth of independent brands over $50 million in revenue. Brand M&A has consequently slowed, but we've seen the action shift to other areas of the VMS category, specifically the supply chain.
In the last 12 months, we've seen the sale of Santa Cruz Nutritionals to RoundTable Healthcare Partners. We just saw the sale of Cornerstone to HIG and their Integrity Nutraceuticals business. We also saw the sale of NutriForce to Vitamin Shoppe, and you will see additional activity in the co-manufacturing arena over the next six to 12 months.
nbj: Has the recent bad press for supplements had an effect?
Hood: We are active in a number of nutrition-related transactions right now. There is a lot of interest from strategic and financial players and we have seen very little—if any—impact on the part of both strategics and financials from some of the recent negative news. Players that are in the category are looking for ways to build market share. They recognize the attractive growth and margin profiles and want to do more in the category. There are also a number of players who, despite their best efforts, still have not been able to access the category with a successful transaction. These are consumer health players and big pharma companies who have consumer healthcare divisions. These are CPG players, and these are selectively food & beverage players as well.
    We're obviously very close to the category. From an M&A context, we haven't had one situation where the first-half category slowdown in sales impacted a transaction. I can also say that many of the independent companies that we work with are still in high-growth mode. They're outpacing the category so dramatically that a slowdown is not having a big impact on interest in their specific business.
If you take some of the sports nutrition businesses right now, the growing successful brands, they're growing 10-20% a year. Obviously, broad line VMS is significantly more mature than sports nutrition. What you're seeing with sports nutrition currently is a broadening of the demographic. Sports nutrition grew up in the gym with 18-26-year-old bodybuilders, predominantly male.  Now you're seeing very successful brands, like Vega, targeting the 25-35-year-old woman with a whey protein alternative in the form of plants and finding success, even at premium pricing.
nbj: Is sports nutrition attracting the most investor interest?
Hood: I would say branded active nutrition is No. 1 right now. No. 2 would be the manufacturing base and co-manufacturers. No. 3? Alternative channels of distribution. All of that to say, if an attractive brand or portfolio of brands in classic VMS—like an Emergen-C or Airborne—were to come up, there would be a feeding frenzy for that. But there just aren't any independents available, so it would mean that one of the larger players would need to look to divest. A perfect example of that is the ongoing rumor of P&G looking to divest some smaller brands. If they were to decide to divest one or two of their VMS brands, they would have a tremendous amount of interest in those.
nbj: What about alternate delivery formats. Still of interest?
Hood: Both of the major effervescent transactions have already occurred with Emergen-C, an effervescent powder, sold to Pfizer, and Airborne, an effervescent tablet business initially sold to Schiff and ultimately part of Reckitt Benckiser's portfolio. Of the major iconic effervescent brands, those transactions are done. There are a number of smaller players that are doing some interesting things with effervescents, but those are still small brands that are not yet large enough to be on the radar of the large strategic players. Many of them, at this point, are considered me-too products.
You are seeing some interesting things going on in the market. Bayer just launched their Berocca effervescent product in the US. It's predominantly vitamin B, and I think that brand and product should do very well. On the gummy side, there are really only two scale manufacturers of gummies in the US. One is Avid, acquired by Church & Dwight for $650 million, and the other would be Santa Cruz Nutritionals, now owned by a financial sponsor who will, at some point in a number of years' time, look to exit that business for their return. The gummy category, as a whole, has shown no signs of slowing down. It continues to grow very rapidly across brands and acquiring a co-manufacturer is a great way to leverage all of those marketing budgets. You're supplying gummies to all of the players. Other than those two, there really are no scale manufacturers of gummies in the US.
NBTY is rumored to be making some gummies, but that's their own gummies. Where you may see some additional gummy activity is with some of the new brands, like SmartyPants. Smarty Pants is too early for an acquisition, but I like their positioning and if they continue to grow, that might be an interesting opportunity for somebody down the road.
    On the effervescent and gummy side, I think you've seen a lot of the action that's going to take place and the question is—is there room on the shelf for incremental innovative delivery forms, whether it be a chew, a lozenge, drops or a shot? Personally, I'm skeptical that you will see any new form have the success of effervescents or gummies. That's a personal view and consumer preferences change every day, but it's hard to see a new form take significant share from those two in the near future. I do think tablets will continue to decline as the gummy trend continues and people find additional things to do with effervescents.
nbj: What do you make of this trend toward organic, non-GMO, whole-food supplements?
Hood: The challenge with that segment is that it's still predominantly stuck in the Health Food Store (HFS) channel. New Chapter, despite rumors that P&G was going to take it to mass, still hasn't gone to mass and fundamentally, the HFS channel is less well-known by the large strategic universe. None of the large CPG players, other than P&G now, play in that channel. They don't have a sales force there, they don't understand the educational nature of the sale in that channel, and so, they prefer businesses that have sales and marketing fundamentals that are consistent with their own.
    Specifically, they like national mass-market brands with, call it north of 60-70% aided awareness distributed through the Food, Drug, Mass and Club channels. That's what the consumer health marketers do best at Big Pharma, that's what the CPG marketers do better than anyone, and that's what the food & beverage companies do best. More food & beverages companies do play now on the HFS side and sell through Whole Foods, but a business that is predominantly HFS channel today will likely have less interest than a national mass-market brand from the global strategic universe, simply for sake of comfort. The HFS channel is highly SKU intensive, and classic marketers really prefer to market a limited number of SKUs under a brand umbrella. You see lots of sub-brands in HFS, and really it's the product that's driving the sale as opposed to one major umbrella brand that's driving the sale.
nbj: How about another early trend—personalized medicine?
Hood: Large strategics are starting to think about it, but not to the point where we've seen any meaningful M&A activity. The companies operating here are still immature at this point—there are lots of startups working on it, as you know. I find it very exciting for the category, but I don't think it will have a tremendously detrimental impact on the multi, let's say. I think there will be a role for personalized supplements as well as a standardized multi regimen.
Subscribe and receive the latest updates on trends, data, events and more.
Join 57,000+ members of the natural products community.
You May Also Like
---
Sep 20 - Sep 23, 2023
Natural Products Expo East is the East Coast's leading natural, organic and healthy products event.
Learn More