Natural Grocers' sales level out but still show double-digit increase year over year
Natural Grocers' sales level out but still show double-digit increase year over year
Basket size and the number of transactions are beginning to stabilize since the pantry-stocking surge in mid-March but are vastly different from 2019.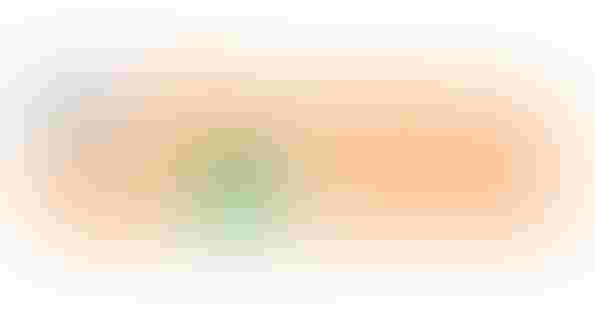 Like most grocers during the COVID-19 pandemic, Natural Grocers saw its third-quarter sales growth increase from a year ago, but not at the anxious pace of the second quarter.
Net sales increased 18.1% to $265.1 million, the company reported Thursday. Year over year sales in the second quarter, which ended March 31, increased 20.4% as the pandemic began to spread across the United States and consumers started stocking their pantries.
"We have seen consistently robust sales trends since late February," Co-president Kemper Isely said during Thursday's conference call. Consumers' pantry loading peaked in mid-March, he noted, as government officials began to issue stay-at-home orders.
For the quarter overall—the company's first full quarter since COVID-19 took hold—basket size increased 31.5%, while the number of transactions fell 12.2% from the same period a year ago. But both statistics changed considerably as the quarter progressed. Average basket size in April was 40.4% bigger compared to April 2019; May's was 31.6% bigger and June's was 23.3% bigger, he said.
At the same time, the year-over-year decline in transactions has slowed, Isely said. In April, traffic decreased 17.9% from a year ago; in May, it was down 10.8%; and in June, it dropped just 7.8%.
"We have seen these trends continue into July, with comps holding relatively stable with the prior three months," Isely said.
Pandemic-related costs, especially the pay raises and bonuses that Natural Grocers is paying its associates, have driven up store expenses 21% over Q3 2019. The increases cost $3.9 million or 82% of net income and, for the year, they are expected to cost $7.2 million, he said.
Still, Isely said he is committed to compensating employees and making the stores as safe as possible.
Other pandemic-related costs such as cleaning are minimal, and a reduction in marketing spending has offset some of the expenses.
Q3 by the numbers
In addition to net sales, Lakewood, Colorado-based Natural Grocers reported positive results in net income, gross profit and gross margin:
Daily average comparable store sales increased 15.5%, compared with a 2.4% increase in 2019. Among mature stores (those that opened before fiscal 2015), daily average sales increase 12.5%.

Operating income increased 74.3% to $6.7 million.

Net income increased 134.8% to $4.7 million with diluted earnings per share of $0.21. For Q3 2019, net income was $2 million or $0.09 of diluted earnings per share.

Gross profit rose 23.9% or $14.0 million to $72.4 million, compared with $58.4 million in Q3 2019.

Gross margin increased to 27.3% from 26% in Q3 2019. Improved product margin was one reason for the increase.

EBITDA increased 32.2% to $14.6 million.
In addition, Natural Grocers opened two new stores during the quarter, bringing its total to 159 stores in 20 states. The company plans to open one store in Los Alamos, New Mexico, this fiscal year, which ends in September. A store in Rio Rancho, New Mexico, will be relocated later this month, according to the company's website.
Once again, the company's board of directors declared a quarterly dividend of $0.07 per common share. The company began issuing dividends at the end of fiscal 2019 in November.
For the first nine months of fiscal 2020, sales reached $772.7 million, a 14.2% increase from a year ago. Gross profit was $210.7 million, a 17.2% increase from a year ago, and gross margin was 27.3% compared with 26.6% for the same period in 2019.
Looking ahead, Chief Financial Officer Todd Dissinger said Natural Grocers expects to see sales and margin continue to increase year over year. Overall, the company predicts an 11%-13% increase in comparable sales for the year, with earnings per share of between $0.79 and $0.83.
Also on Thursday, the company announced the election of David C. Rooney to it board of directors. He replaces Michael Campbell, whose resignation was effective Wednesday. Rooney, 62, recently retired from Deloitte & Touche LLP and will chair the board's audit committee.
Subscribe and receive the latest updates on trends, data, events and more.
Join 57,000+ members of the natural products community.
You May Also Like
---