Natural industry 'supertribe' assembles to co-create the next generation of conscious product brands
Natural industry 'supertribe' assembles to co-create the next generation of conscious product brands
MetaBrand's Eric Schnell and four dozen other natural products industry leaders want to take you under their wings. Take a peek at their vision.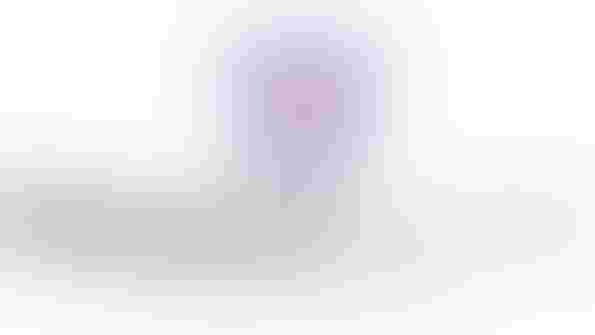 A decade from now, natural products will be mainstream, and what's been mainstream for the last decade will be gone. Consumers will just expect the products that they buy to be natural, organic and mission-focused. Or at least that's the big vision that Eric Schnell and Marci Zaroff have in mind.
The husband-and-wife team has corralled what they're calling a "supertribe" of food and natural product industry veterans into a "collective" agency that will help aspiring brands in food, beverage, personal care, eco-fashion and cannabis therapeutics develop mission-focused business models, find funding, and launch and scale products.
You might know Eric as a co-founder of the organic, fair trade beverage company Steaz and I AM, a lifestyle brand of liquid supplements and aromatherapy mists. In 2010 he started MetaBrand, a consultancy focused on natural foods and beverages, and MetaBrand Capital, which backed Runa Tea. Marci, meanwhile, co-founded the Institute for Integrative Nutrition in New York, followed by Under the Canopy, a pioneering lifestyle brand that makes sustainable apparel, home and spa products, and then MetaWear, an organic, sustainable fashion manufacturer. She now serves on the board of the Organic Trade Association
"We've gotten to the point in our careers where we can leverage our expertise and networks for the next generation social entrepreneur," Marci said. "Many of these younger founders are seeking support and guidance from industry veterans with decades of experience building brands and launching natural products."
And by "a group of broad industry experts," she means the more than 50 friends and peers who have signed on to be part of the collective, called BeyondBrands.
At the core of the new business is consulting and advising, but Eric insists it won't operate under a cookie-cutter model. Rather, the collective's relationship with each client will be different. "The collective can have all sorts of specialists, but not all of them have to be charging for their services," he explained. Some members of the team have had long, successful careers and simply want to pay it forward by serving as mentors. Others may invest in client companies. "That's part of our business model—we will be creating and co-creating brands with our partner clients, sometimes for equity stakes. We have the ability to serve them with an outsourced executive management team that they normally may not be able to afford or retain as a young natural products brand."
The group's expertise spans from full service branding and packaging, writing business plans, helping with fundraising, driving sales and marketing execution and developing initiatives to help brands use their products and profits to better the world. The common thread, he said, is an emphasis on fostering conscious companies with a "quintuple bottom line" philosophy that's focused on passion, purpose, prosperity, planet and people.
"We really want to drive mission, purpose, passion and ethics into the ethos of everything that goes on—not only the [client companies] themselves, but the brands and how the brands speak and live at retail and in consumers' homes," he said.
In some cases, that might even mean working with large CPG companies that want to make a shift toward more natural products or more sustainable business practices.
Who's involved?
Here's who is part of the collaborative, which will be celebrating its launch at Natural Products Expo West:
Lee Brody, a marketing executive in the beverage industry who's worked for Steaz, Marley Beverage Company, Airborne and Zone Perfect

Veronica Park, business, operations and market development leader at Starbucks

Jon Lapham, sales leader with experience at GNC, T-Mobile and I AM

Tony deMoraes, former art director for MetaBrand and Steaz

Michael Lines, sales and business development expert, formerly with Nabisco, Cadbury and Shandiz Natural Foods

Autumn Bree Fata, forefront of global food movements, trends, product R&D. Served 10+ years as the first lady of Manitoba Harvest

Crispin Argento, fashion and apparel strategist, founder of Portland Apparel Lab

Steve Hoffman, PR and communications expert, founder of Compass Natural

Renee Loux, organic restaurateur, consultant, TV personality and author of four books

Jeff Wasserman, investment and regulatory expert in the supplement and cannabis industries

Ashley Koff RD, nutrition expert and spokesmodel, works with global food brands, teaching healthcare providers about better nutrition, helping brands on product R&D, brand positioning, competitive landscapes and public relations

Rob Streisfeld, NMD, doctor of naturopathy and certified natural food chef, provides innovation to brands, has helped to identify and expand key health categories like probiotics, enzymes, whey protein, fermented foods, whole food supplements and medicinal cannabis

Yogi Cameron, expert in Ayurvedic medicine and yoga practice

Ian Knowles, investor and consultant, founder of Spruce & Norton, Chelsea Ventures

Mirran Raphaely, former CEO Dr. Hauschka, global branding, consumer relationships, growth plans, product, market and sales strategy, creation and deployment, social responsibility

Joshua Sheridan-Fouts, executive director at Bioneers, media innovator and social entrepreneur in public policy, government, digital journalism, social networks, social good

Greg Fleishman, has helped grow some of the world's largest and most successful brands, launching 500+ items across 17 food and beverage categories in 12 countries, focusing primarily on the natural green space

Zhena Muzyka, social entrepreneur, founder of Zhena's Gypsy Tea, author of Life By the Cup

Joyce Longfield, international molecular biologist who works with companies using HPP

Isaac Nichelson, ECOfashion consultant, founder of Sustainable Source Studios and Livity Outernational

Zak Zaidman, natural products industry game-changer, founder of Gravity Inc. and Kopali

Stephanie Bernstein, yogi/social entrepreneur and founder behind To-Go Ware

Erin Shrode, co-founder of Turning Green who promotes global sustainability and conscious lifestyle

Samantha Thomas, executive director of Dream Change Inc., creator of the Love Summit Business conference and sustainable business consultant

Kenn Israel, working in supplements, botanicals, nutraceuticals industry for more than 25 years, with expertise in product development, vitamin manufacturing and consumer marketing

Mackenze McAleer, brings 15 years of entrepreneurial digital media experience to a budding passion for regenerative agriculture, agroecology and clean technology

Alek Marfisi, leading NYC business operations, planning and funding consultant

Karen Ballou, partner, Lucas Brand Equity focused in skincare, beauty and personal care. Also CEO of Immunocology, a global skincare brand focused on natural skin health

Derek Mulhern, BS in agricultural education and leadership, current director of membership for Organic Trade Association and past director of program development for American Farm Bureau Federation

Susan Leger-Ferraro, serial entrepreneur for businesses with conscious values, human development as a core focus and creative access to capital, totaling $40M+ in public and private funds

Amy Summers, founder of Pitch Publicity, secures PR and major media exposure for companies, nonprofits, influential medical doctors, scientists, authors, entrepreneurs, environmentalists and humanitarians

Gary Tomchuck, pioneer in the lifestyles of health and sustainability (LOHAS) market, bringing together 33+ years' experience in marketing, business development, sales and technology management

Terry Peterson, purchasing and merchandise expertise from Arizona Iced Tea, ZICO, Steaz and Honest Tea

Michael Martin, founder of Effect Partners and Music Matters, consultant for environmentally and socially conscious businesses

Lisa Leleu, design and project management who has done work for Mars, Elmer's, Kraft Foods

Jeremiah McElwee, former global coordinator for beauty, apparel and wellness at Whole Foods Market, current VP of purchasing for Thrive Market

Jim Schifman, marketing, consulting, licensing for retail brands going mass with focus on bringing innovative, merchandising strategies, ideas and products to retail

Brette Simon, natural products legal expert, corporate lawyer, mentor to multiple start ups

Bob Sipper, established broker and distributor networks for 20+ years, co-founder of Cascadia

Lannie Moore, business consultant and project manager using lean start-up methodology

Billy Lullo, sales management pro with experience at Tasty Brands, Steaz and TruRoots

Sarah Jay, celebrity stylist and eco beauty expert, and board member for Fashion Takes Action, an NGO encouraging sustainability and fair trade through events and initiatives including the World Ethical Apparel Roundtable conference

Kenny Morrison, co-Founder of The Farmacy, combining knowledge of cannabis and communications. The dispensary positioned cannabis in its rightful place within traditional Chinese medicine, with licensed herbalists and acupuncturists

Mark Neveu, PhD, founder of Wellomics, providing science-based innovation for the nutraceutical, beverage and functional food markets

Jennifer Gilbert, 25 years of brand and marketing strategy with positions at high-profile ad agencies J. Walter Thompson and TBWA Chiat/Day. Currently CMO of I:CO, a global recycling company

Lloyd Cambridge, BS in economics from NYU, alumni of Coro leadership network. Former JP Morgan Chase analyst working with middle-market companies

Adomas Pranevicius, CEO of MyDrink Beverages, a premier beverage R&D house with offices in Lithuania and India

Holly Arnowitz, graduate of Young and Rubicam (VP of brand and consumer insights), Turner Broadcasting (EVP of strategic marketing and new brand development) and MLB.com (CMO)

Lars Von Bennigsen, degree in management from London School of Economics with a career that's spanned from head of Asian equity sales at Nomura to co-founder of iconic fashion brand Temperley London

Mia Morgan, eco-fashion stylist, has dressed countless celebrities and high-profile individuals for events and editorials ranging from Nicole Kidman and Beyoncé

Lauri Maerov, verbal branding (brand voice, storytelling, naming), packaging, web content, social media, brand strategy and identity

Hudson Gaines-Ross, former head of Ops Aloha, managing partner at Breadhouse

Beth Wilson-Parentice, founded and has grown the Sipp brand into an innovative national organic soft drinks brand

Janice Hall, natural industry pioneer targeting new markets (demographic, psychographics), trends forecasting, market intelligence, integrative sciences and environmental sustainability

Justin A. Tripodi, strategic consultant, growth hacker, startup advisor, coach and entrepreneur  with expertise in business planning and development and financial modeling
Subscribe and receive the latest updates on trends, data, events and more.
Join 57,000+ members of the natural products community.
You May Also Like
---