New NDI Guidance: big changes or nothing new?
New NDI Guidance: big changes or nothing new?
The FDA's latest release offers clarity and foretells potential regulation of new dietary ingredients.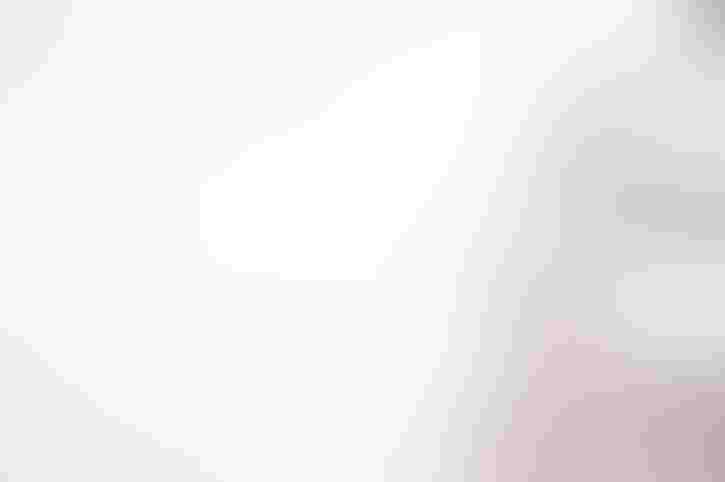 Last week, the long awaited—or nearly forgotten—Draft NDI Guidance was published—five years after the first version was released in 2011 and 22 years after being mandated under DSHEA. With the mandate, manufacturers of any new dietary ingredients (NDIs are defined as dietary ingredients not in market distribution pre-1996) are required to file the ingredient with—and receive approval from—the FDA before releasing them to the market. The latest draft clarified many points left uncertain in the 2011 version.
It's important to note that the NDI filings are already required and that the guidance drafts are intended only as points of clarification. That said, the previously under-enforced regulation does appear a step closer to common practice with each communication. The latest guidance is an effort by the FDA's new Office of Dietary Supplements—a step in making good on the office's promise to step up regulation and make a safer marketplace for dietary supplements.
And welcome timing, too, as consumer confidence remains a central topic of conversation throughout the industry. Thus, the draft NDI guidance is being applauded by the trade organizations who see it as an important tool mapping the journey toward consumer confidence and safety—even as there's skepticism about how the tool will be used.
It's also being welcomed within industry.
"The most important attribute to the NDI, in my opinion, is going to be to weed out the cheaters," says Michael Jeffers of Helios Corp., who called the draft "big picture good stuff" for the industry. "We just want the cheaters to go away. We try to set the bar high, but we still pay a price."
Setting a high bar is what Helios had in mind when it filed an NDI for its EstroG-100 back in 2010. It saw the value early on, and having the NDI has indeed been good currency with larger manufacturers, Jeffers said. "In 2010 the smaller companies were less interested in setting the bar as high as the larger manufacturers." As the NDI comes into focus and practice, those early efforts may pay off even more.
"In 2010, customers supported the notion that if we acquired an NDI for EstroG-100 the long term benefits might yield opportunity not just at their companies but at other manufacturers as well," Jeffers continued. "We initiated the validation process and today our 2010 efforts will make the marketing process with EstroG-100 that much easier."
Other companies have engaged the FDA differently, registering ingredients with a generally regarded as safe (GRAS) filing, a status intended for foods. "GRAS filings are quite bit cheaper than paying a consultant $50,000-$80,000 to assist in the process of filing the NDI," Jeffers said, noting that Helios in fact paid a consultant $120,000 for its NDI. "Plus the consulting fees usually do not guarantee the FDA will approve an NDI filing," he added. "Thus GRAS filings have historically looked more attractive."
GRAS routes
Ganeden, manufacturer of probiotics as functional food ingredients, is one of those companies. Its probiotics are indeed food additives, so the GRAS approach was direct. But it does bring up a grey area.
"Keep in mind dietary supplements are technically foods by the FDA regulations," said Dr. David Keller, VP of scientific operations for Ganeden. "Although our current focus is in functional food additives, my understanding is if it's a GRAS organism and it's put into a supplement without being changed from the GRAS substance, it wouldn't need an NDI unless it's at a level above its current GRAS level."
Keller also noted that new rules will be coming out from the GRAS group later this month. "That'll be interesting to see as well."
Keller agreed that the release of the NDI draft is good news. Commenting the day of the release, Keller said, "I think overall the industry is very pleased today that it's finally out; we've been talking about it and waiting for it for forever, it seems. Now, everyone just needs some time to sit down and really read through it."
Safer supplements?
The NDI rules will improve consumer confidence, said Anthony Almada, founder and CEO of Vitargo Global Sciences. But only if it's implemented and enforced. "That's what important."
"It gives them a more definitive tool," he continued, "but that tool is not a power tool, it's a manual tool." The FDA will need, Almada said, "hundreds of people using this tool all the time."
In fact, it's a tool the FDA has already used on occasion. The guidance in and of itself doesn't change enforcement. "It will change dramatically only if the FDA says we have 300 percent more agents pursuing NDIs solely," Almada said. It may play out like the ramp up for cGMP enforcement. "The first year they had a couple, then more and more, then it became a very big focus," he said. "Now you see one a couple times a month."
Until then, it's a guess where the FDA will direct its attention with limited resources.
There is one area of concern in the new language, Almada believes, and that is the cocktail effect. "Let's say you get an NDI approved for compound X, but you throw in compound X with nine other ingredients. How do you know objectively that compound X with nine other ingredients is as safe as compound X alone?"
The industry is over-fond of potential synergies and often under-cautious about the potential for ill-effects, Almada believes. "Sure the new ingredient may be demonstrated as safe, but we operate in a world where synergy is the go-to phrase … and antagonism, the opposite, is never uttered. It's always the S-word without any evidence, and the A-word is heretical to use."
In other words, for Almada, the NDI Guidance is just "a step; it's not a leap."
A welcome step, though, toward consumer safety, and a possible step toward consumer confidence and the dismantling of the oft-uttered belief that the industry is unregulated. But, says Helios' Jeffers, "This might take some time as the information and benefits of NDI standards work their way into the public domain. … The question remains 'Who spends the money to explain the benefits to consumers when the NDI approval letter isn't always easy on the eyes?'"
Subscribe and receive the latest updates on trends, data, events and more.
Join 57,000+ members of the natural products community.
You May Also Like
---