Nutrition Capital Network: February 2018 Deal Download
Nutrition Capital Network: February 2018 Deal Download
Two large U.S. supplements retailers have partnered with Chinese companies to bring popular health and wellness products to that large market. Nestlé continues its shopping spree.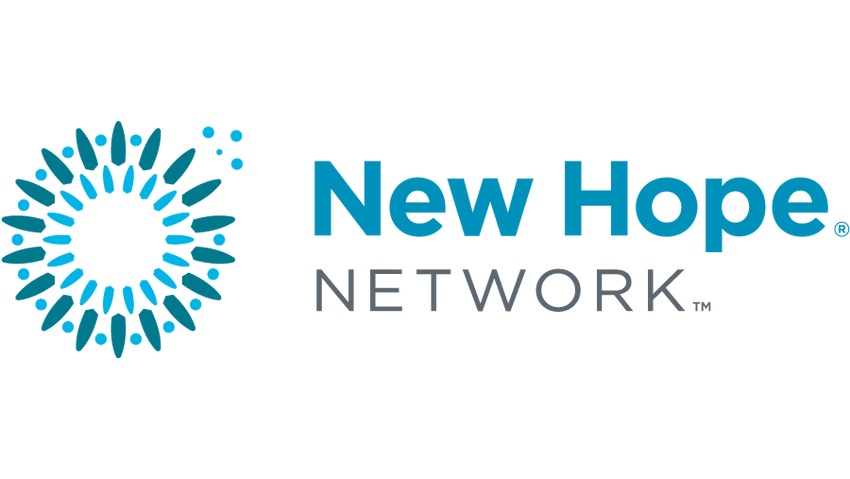 Partnerships in China
Two of the largest U.S.-based sellers of supplements and health and wellness products announced strategic partnerships in China: retailer GNC Holdings Inc. and direct-selling giant Herbalife Ltd.
General Nutrition Centers (GNC), a global specialty retailer of supplements and health products, announced a $300 million investment from Harbin Pharmaceutical Group (Hayao) of China. Hayao will become the single largest shareholder in GNC with approximately a 40 percent stake, in addition to joining GNC as a joint venture partner. This is the latest example of how Chinese firms are bringing U.S. brands—favored by Chinese consumers—back to China through opportunistic investment and acquisition. GNC has been struggling with declining sales but remains an iconic supplement brand. Recently amended debt terms have cleared the way for the deal and joint venture, which will focus on manufacturing, marketing, distribution and sale of GNC-branded products in China. GNC is also a supplement manufacturer through its Nutra Manufacturing division.
GNC is the second large U.S. retailer of dietary supplements to attract Chinese investment. Vitamin World Inc., once owned by NBTY Inc., was acquired out of bankruptcy recently for a reported $28 million by Chinese dairy products and infant formula maker Feihe International Inc. Vitamin World has 156 retail locations, and Feihe's reach into more than 50,000 retail locations will provide a vehicle for the brand in China. Earlier North American supplement acquisitions by Chinese investors include Iovate Health Sciences (MuscleTech) and Vitaquest International.
Direct selling has had a bumpy ride in China, but for firms able to navigate the evolving regulatory system, it represents a huge opportunity in light of China's rapidly expanding middle class. Herbalife recently announced a $90 million China Growth and Impact Investment Fund to boost business in China and help address public policy challenges such as obesity. Funds for this initiative were granted to Herbalife Nutrition by governments in China as part of an economic development package for the firm's commitment to the Chinese economy. The fund's mission includes health and wellness acquisitions, expansion of nutrition clubs, nutrition education and public-private partnerships focused on obesity. In the fourth quarter 2017, Herbalife reported worldwide net sales of $1,093.3 million, to which China contributed $217.9 million, up 8.4 percent, excluding foreign exchange impact. Herbalife is an NCN Cornerstone Investor.
Deals in pet food and services
Consumers are increasingly extending the Golden Rule to their pets and treating them as they would like to be treated themselves. In 2017, the NCN Transaction Database showed a substantial uptick in deals in natural and organic pet food, subscription pet food delivery, and at-home veterinary and online care services. That trend continued in February with five transactions:
General Mills Inc. (GM) entered the natural and premium pet food market, paying approximately $8 billion for Blue Buffalo Pet Products Inc., described by GM as the leading "wholesome natural" pet food brand in the U.S. with $1.3 billion in net sales for fiscal year 2017. The $30 billion U.S. pet food market is generating consistent 3-4 percent growth, with the natural market representing approximately 10 percent in volume and approximately 20 percent in value, GM noted. Chairman and CEO Jeff Harmening referred to the acquisition as "a significant milestone as we reshape our portfolio to drive additional growth."
Wag!, an on-demand mobile dog-walking and dog care service startup, announced a $300 million commitment from SoftBank Vision Fund. Founded in 2015, Wag! says it is in more than 100 cities nationally. The pet services market was worth an estimated $69 billion in the United States in 2017, according to the company.
H.I.G. Capital closed the sale of Pro-Pet LLC to Cargill Inc. Pro-Pet is a private-label manufacturer that makes premium and super-premium dry dog and cat food and offers natural ingredient and fresh meat options.
In Canada, Dane Creek Capital Corp., a merchant banking venture focused on the pet industry, acquired Pets4Life, a manufacturer of frozen-raw pet food, including a certified organic line. This is Dane Creek's second investment in the frozen-raw pet space after acquiring Mountain Dog Enterprises in September 2017; it plans more pet investments in 2018.
Nestlé announces two deals
After making one of the biggest headlines in the nutrition industry last year by acquiring multichannel supplement company Atrium Innovations for $2.3 billion, Nestlé followed up with two deals: a science-based collaboration with Nuritas of Ireland, and acquisition of Terrafertil, an international natural and organic "superfood" snack company.
Nuritas uses proprietary artificial intelligence and genomics to analyze molecules and peptides in food, identifying how they impact health. Nestlé will help develop and validate the efficacy of Nuritas' discoveries for certain applications. Nuritas previously presented at two NCN investor meetings, and won the Nutrition Capital Network annual venture tank event at SupplySide West in October 2016.  
Terrafertil sells healthy snacks—including nuts, trail mixes, bars, nutritional powders and coconut water—in Latin America, the United Kingdom and the United States under its Nature's Heart brand. The family-managed company was founded in 2005 in Ecuador and is described as the world's largest buyer of goldenberries (Physalis), an Andean "superfood" high in antioxidants. Terrafertil entered the United States last year with the purchase of Essential Living Foods and was a presenting company at the NCN Spring 2017 investor meeting in New York. Nestlé is a Cornerstone Investor member of NCN.
Beverage deals: Coconut water, banana milk and kombucha
Harmless Harvest, a premium brand of refrigerated organic coconut water and coconut drinks with probiotics, raised $30 million in growth capital, led by Danone Manifesto Ventures with Mousse Partners participating. Founded in 2010, Harmless Harvest is a Fair for Life certified firm that owns a proprietary micro-filtration process. The investment builds on Danone's existing stake in the company.
Dairy alternatives also sustained investor interest, with Mooala raising $5 million for "family friendly" organic almond and banana milks in a round led by M3 Ventures and Sweat Equities. Launched in late 2016, Mooala will use proceeds to expand throughout the Southwest, Midwest and Northeast.
In the fermented beverages category, Castanea Partners made a minority investment in The Townshend Group, parent company of Brew Dr. Kombucha, which produces a line of raw organic kombucha beverages. Investment activity around kombucha has been steady over the last two years, with Revive Kombucha raising a $7.5 million Series B round led by Peet's Coffee, and Humm Kombucha raising a more than $8 million Series B led by VMG Partners in 2017. In 2016, Health-Ade organic kombucha raised $7 million from CAVU Venture Partners, the same year in which PepsiCo agreed to fully acquire KeVita fermented beverages.
Investing in tomorrow's proteins
Tyson added to its meat alternative portfolio through a minority investment by its venture arm in Memphis Meats, a startup in cultured meat produced directly from animal cells. Tyson Ventures is already an investor in plant-based protein producer Beyond Meat, increasing its position in that company in December. According to the NCN Transaction Database, out the 11 top-ranked financings in the Branded Food & Beverage category last year, four deals targeted developers of next-generation proteins: Impossible Foods, Beyond Meat, Soylent and Memphis Meats.
Also in the plant protein world, Keystone Natural Holdings LLC (KNH) has completed two strategic acquisitions: J.P. Veggies Inc. (VeggieLand) and Superior Tofu Ltd., which join Nature Soy in the KNH portfolio of plant-based protein brands. VeggieLand is a U.S. manufacturer and distributor of veggie burgers and meatless appetizers. Founded in 1994, Superior Tofu is a Canadian manufacturer and supplier of tofu, soymilk and soy products.
Digital fitness deals
Mobile health and fitness platform HealthifyMe of India closed a $12 million Series B round led by Sistema Asia Fund. According to a news release, HealthifyMe's user base more than tripled in 2017, and the app is booking $4.5 million in annualized run rate revenue. HealthifyMe said it will use the funding for market expansion and to add health foods, diagnostics and insurance products to its services portfolio.
Mindbody, a technology platform for the fitness industry, acquired FitMetrix, a creator of performance-tracking technology that rewards clients based on real-time results and creates customized workouts. Mindbody markets its business management software to gyms and other fitness service providers, generating revenue of $182.6 million in 2017, a 31 percent annual increase.
Other nutrition and health & wellness deals
Flavors and specialty ingredients company Frutarom sealed a $21 million deal with natural ingredients manufacturer Israeli Biotechnology Research Ltd., which generated revenues of around $7.4 million in 2017. IBR makes natural active ingredients for the cosmetics and dietary supplements industries. This is Frutarom's first acquisition in 2018, following 12 in 2017 and 32 since 2015.
Safe Catch garnered $5 million in seed funding for its mercury-tested tuna products. Safe Catch technology tests fish for mercury content and says it is the only brand that tests to levels low enough for high-risk populations like pregnant women and children. "We offered to test for big seafood firms, but they either didn't think mercury mattered or didn't think consumers cared," said co-founder Bryan Boches. Safe Catch has also developed a slow-cook processing method that it says preserves flavor and nutrients.
Affinity Beverage Group Inc. agreed to acquire Artisanal Edge LLC, owner of JAWEA dairy-free frozen desserts that are coconut-based and have less sugar than traditional ice cream. The brand is sold mostly in the northeastern United States.
Green Plate Kitchen Inc., a marketer of clean label, gluten-free and nutrient-rich cookies and snacks, has been acquired by Celebrate Brands LLC. Green Plate founder Lisa Pounds will join Celebrate Brands as CEO, overseeing other Celebrate acquisitions including DK Organics, Avani whole food nutrition bars, and gluten-free baking mix company Domata.
French processed vegetable company Bonduelle is to acquire Conagra Brands' Del Monte processed fruit and vegetable business in Canada. The Del Monte business has annual revenues of approximately $47.7 million, and the transaction is valued at around $34.2 million.
Sensient Technologies will acquire the natural color business of GlobeNatural, a natural food and ingredient company. GlobeNatural's coloring portfolio includes anthocyanins, chlorophyll and derivatives of cochineal, annatto and turmeric.
Protein snacks start-up Stryve Foods LLC acquired Braaitime LLC, announcing that it is now the sole owner of all USDA-approved biltong facilities in the United States, having also acquired Biltong USA in January 2018. Biltong is South African-style cured meat, similar to jerky.
Direct-selling company Youngevity International Inc. announced the acquisition of Nature Direct, an Australian manufacturer and distributor of ecofriendly cleaning products with essential oils.
Valensa International announced an Asian joint venture with Valensa's parent company, EID Parry of India, and Synthite Industries Ltd. to develop and distribute microalgae extracts for nutraceutical applications. The joint venture includes a $6.5 million investment for a new extraction plant in India to produce phycocyanin.
Wild Zora, maker of The Original Meat & Veggie Bar, expanded into freeze-dried meals with the acquisition of its Loveland, Colorado, neighbor Paleo Meals to Go. Wild Zora will bring production of Paleo Meals' gluten-free, grain-free, dairy-free meals in-house.
NCN presenting companies
Since Nutrition Capital Network (NCN) was founded in 2007, 634 companies have presented at 36 NCN investor meetings in the United States and Europe. Through June 2017, 56 percent of NCN presenting companies have completed some form of transaction.
In addition to Nuritas and Terrafertil above, another past presenting company with a recent milestone is Your Super Inc., a maker of organic superfood protein and vitamin mixes, which announced $1.5 million in seed funding led by a large U.S. corporation, with a handful of small investors also participating. This is the first time Your Super has raised professional capital in the United States. The company is opening its first U.S. office in Venice, California, and will make its U.S. debut at Natural Products Expo West in March. Your Super was founded in 2015 by Michael Kuech and Kristel De Groot in Amsterdam, and has grown its online customer base and community through social media and digital advertising. Your Super was a presenting company at NCN's Spring 2017 Investor Meeting in New York, where the company met some of its investors.
MaryRuth Organics (MRO), a brand of organic, liquid, whole-food supplements and soil-based probiotics, announced a strategic partnership with NutriBiotech USA, a subsidiary of the global Korean nutraceuticals manufacturer. The two companies met at the NCN Fall 2017 Investor Meeting in San Francisco, California, where MaryRuth Organics was a presenting company seeking connections to help scale its business. "We didn't need capital, but we knew we had to meet people and be part of what's going on," said CEO and co-founder David Ghiyam. "Several investors were interested in investing, but we just connected right away with NutriBiotech and we are now in a joint venture." NutriBiotech USA is formulating approximately 30 MaryRuth Organics products at its new manufacturing facility in Texas, with production to begin in March. "We expected to double sales this year, but with this strategic partnership, we might be able to triple them," Ghiyam said.
Nature's Crops International, a producer of dietary and personal care oils including omega-rich ahiflower oil, entered into a value-added distribution agreement with Stratum Nutrition, covering the dietary supplement marketplace in North America. Made from the seeds of Buglossoides arvensis, ahiflower is licensed to more than 25 brands in the EU and North America and will be brought into Stratum's ongoing clinical trial models. Nature's Crops was a presenting company at the NCN Canada Investor Meeting in 2017.
Craft chocolate maker TCHO was sold to Japanese food conglomerate Ezaki Glico. Majority owned by Emil Capital Partners, TCHO has forged a sustainable and ethical sourcing program that involves farmers, cooperatives and cocoa scientists in producing high quality cacao at scale. TCHO was a presenting company at the NCN Spring Investor Meeting in 2010.
Disclaimer: NCN does not warrant the accuracy, reliability, or timeliness of any NCN news item. Before relying on any NCN News item the information should be independently verified.
Subscribe and receive the latest updates on trends, data, events and more.
Join 57,000+ members of the natural products community.
You May Also Like
---