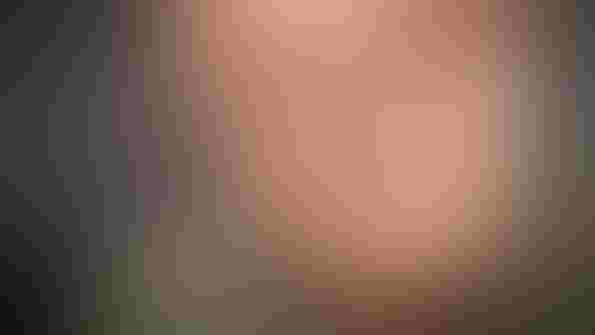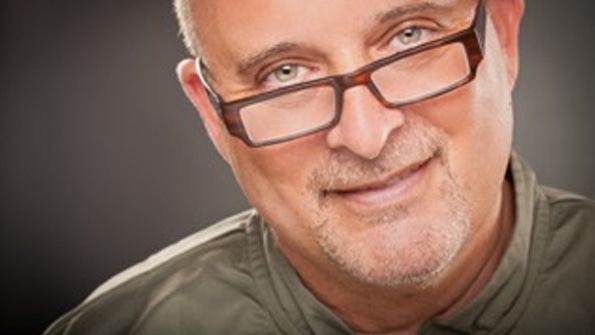 We're experiencing a time of major industry upheaval, and competition is fiercer than ever. Since any given grocer carries produce, meat, dairy, seafood and staples, it's critical to find ways to stand out in today's crowded arena. Perhaps the most powerful means of differentiating yourself is with a well-planned, expertly executed prepared foods program.
Formerly known as simply "the deli," prepared foods can be a brilliant savior for a grocer of any size or stature. This area can drive sales and generate higher profits than all other departments, the contents of which are not proprietary. A prepared foods operation also gives your store a distinct personality, and in many ways it can become the center of your mission statement. Done right, it will also compel customers to choose you as their primary shopping destination.
Ultimately, these benefits will spill over to other areas of your store. Think about it: If your cedar-planked chipotle salmon draws in customers, they're bound to pick up at least a few other items while there. And when you develop your prepared foods with other departments in mind, a "foodie" halo can be applied to them as well. Spreading your culinary influences storewide might include creating house-made sausages, oven-ready marinated meats and seafood, and produce kits that shoppers can easily turn into stir-fries, salads and more. These types of offerings will help you compete against popular meal-ingredients home delivery services such as Blue Apron and Hello Fresh.
Although prepared foods have endless potential perks, they also can be a curse that's not for the weak of heart. The main reason these endeavors flop: poor planning and execution. But the silver lining here is that by taking the proper steps in launching a prepared foods program, failure is almost always avoidable.
Start at the very beginning
With so much potential—and so many choices—where do you begin the process of implementing foodservice? How do you go from square one to a winning program? The first thing you need to understand—and the first thing many retailers realize after jumping into foodservice—is that this is a completely different business than the one you're running now. I discussed the cultural clash between grocers and restaurants in the last issue of NFM, but here I'm talking about the two industries' very different business platforms.
Before diving in, you must meet with your executive team to assess their commitment to prepared foods and discuss the various avenues you might pursue. Once your store's leaders have bought in, next decide how extensive you'd like the department to be. This will be largely dictated by space, budget and the availability of local culinary talent who can make this all happen for you. But only after you've come together with your team and agreed on a solid game plan should you move forward with this project.
Space: the final frontier
Once everyone's on board, the next steps are reviewing your square footage, determining a proper location and deciding exactly how much space you have to dedicate to both producing your proposed menu and merchandising the finished product. The production part of this equation is important, and it will depend on how extensive you want your menu to be.
For instance, if you intend to focus mainly on making great sandwiches and salads, you'll need only enough refrigeration space to store raw ingredients and finished items. Also allot sufficient table space to hand-assemble these items before moving them out to the sales floor. But if you plan on cooking ingredients, you'll need additional space to house stoves, steamers, soup kettles, grills and other equipment. Plus, you must factor in hood or ventilation space for all cooking equipment—this is where a bulk of your budget will be spent.  
Let's talk cost
Ah, money. The cost of implementing a foodservice department can range dramatically depending on the scope of your features. You can realistically spend $10,000 for a bare-bones operation or $500,000 for a more involved program. I'd love to be able to drill down this price range more precisely for you, but it's next to impossible since there are so many store-specific variables to consider.
When working out how much to spend, just remember that prepared foods are the window through which you showcase your store's personality. How do you want this identity to be broadcasted? Foodservice can be a simple 10-foot linear case with excellent sandwiches, salads, side dishes and desserts, and that very well may adequately portray your store's personality. Or you might opt for an incredibly designed theatrical stage for customer engagement, offering a wow factor that makes you a destination.
Also keep in mind that foodservice growth is exponential in that, eventually, it can represent more than 20 percent of your store sales. My personal guiding principle is to start slow and create only what you can execute on a day-to-day basis. If it were me, I'd rather begin with a refrigerated case that offers 20 awesome items than attempt 35 offerings that are just average—or, worse, subpar.
It takes a village
Along with upper-level buy-in and a dedicated budget, creating a successful foodservice program of any type takes a culinary team with vision and a specific skill set. You must have a guide—at least one skilled chef or foodservice director who can embrace your vision and develop it to the end. I don't mean simply a good cook or someone with a knack for assembling sandwiches and salads. You should really hire a specialist who can build this program from the ground up. He or she must be passionate about great food and ingredients but also have the financial, design and equipment know-how to effectively execute your collective vision.
Once the platform is designed and built, this specialist can engineer a proper menu and hire the right amount and kinds of people to whom you will entrust this new business model. If you make the right choices in these areas, it will organically blossom into a personality for your store and form the base of your new food culture. Your marketing department can then showcase this in future press releases, advertisements and other outreach efforts. In time, a superb foodservice program can even evolve other opportunities for your store, such as catering, yet another profit driver and form of market outreach.
Chef Steven Petusevsky wrote the book on natural foods, quite literally. He is the author of The Whole Foods Market Cookbook – a Guide to Natural Foods with 350 Recipes (Clarkson Potter, 2002). Chef Steve founded Culinary Innovation for the Food Service Industry in 2003 and works as a culinary resource to several companies. He can often be found squeezing fresh seasonal fruits and vegetables in the produce section and will travel considerably long distances for the perfect meal.
Subscribe and receive the latest updates on trends, data, events and more.
Join 57,000+ members of the natural products community.
You May Also Like
---