Perfect Day launches first animal-free dairy protein product line
Perfect Day launches first animal-free dairy protein product line
The newest cruelty-free ice cream brand on the block isn't made of plant-based dairy—in fact, it's nutritionally identical to conventional ice cream.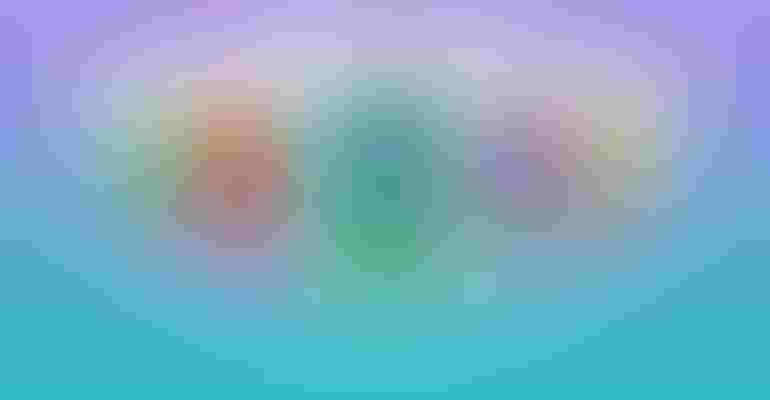 The grocery freezer section is expanding. 
The Urgent Company, a spinoff of pioneering animal-free dairy protein company Perfect Day, has announced Brave Robot, an ice cream line made with its animal-free whey protein that will be on sale at select retail locations and online nationwide by August.
Brave Robot products are lactose-free and cholesterol-free and promise to deliver on the taste and mouthfeel of traditional dairy ice cream. Brave Robot is launching in eight flavors: Vanilla, A Lot of Chocolate, PB 'N Fudge, Buttery Pecan, Hazelnut Chocolate Chunk, Vanilla 'N Cookies, Raspberry White Truffle and Blueberry Pie.
This line is the first of its kind from The Urgent Company, which consists of Perfect Day founders Ryan Pandya and Perumal Gandhi in addition to entrepreneur Paul Kollesoff. It's a CPG company "with a singular focus on the next generation of natural foods."
They're pointedly touting Brave Robot as something other than a dairy alternative made from the usual suspects like nuts or pea protein. Instead, the key ingredient is identical to the whey protein found in milk. This animal-free whey is made with Perfect Day's signature technology that transforms "milk's essential genes" and microbes to convert plant sugar into the milk proteins whey and casein that Perfect Day says are nutritionally identical to those that come from cows. "We call this flora-made dairy protein, since it comes from flora instead of animals," says the Perfect Day website.
The company is still analyzing the product's environmental footprint, a spokesperson has said, adding that "Brave Robot offers a responsible indulgence, without the use of animals, and as a result, uses less water, land, animals and energy to create each pint than traditional dairy companies." The packaging is also coated with sugarcane-derived bio resin Polyethylene, "which looks and performs like traditional packaging, but is a renewable resource." 
The Brave Robot announcement comes on the heels of Perfect Day raising $300 million in Series C funding earlier this month. The ice cream will sell for $5.99 per pint.
Subscribe and receive the latest updates on trends, data, events and more.
Join 57,000+ members of the natural products community.
You May Also Like
---