Second annual Regenerative Earth Summit aims to improve current agricultural models
Second annual Regenerative Earth Summit aims to improve current agricultural models
The summit will tackle the problems of food and fashion supply chains from the soil up.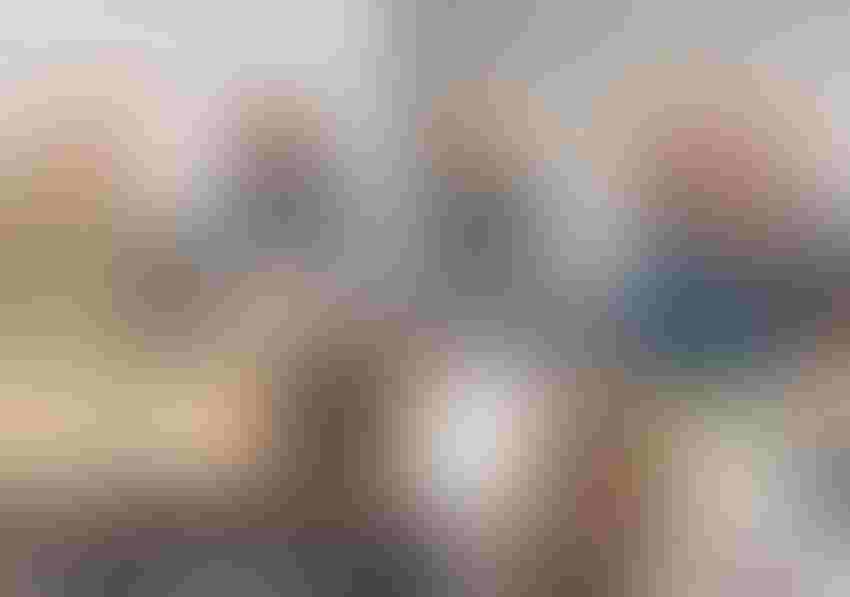 The second annual Regenerative Earth Summit is just a week away. Hosted in Boulder, CO., the summit is, on the surface, a gathering together of experts and seekers to further define and promote the movement of Regenerative Agriculture.
The conference, which carries the subtitle "Food + Fiber + Climate," brings a full agenda of interactive working sessions, "Regenerative Slams," panel discussions and more, featuring experts in both food and fashion—two highly consumptive industries that are dependent on agriculture—including keynote speaker, Patagonia CEO and President Rose Marcario. Hosted by founding organization At the Epicenter, with collaboration partners, Fibershed, Savory's Land to Market and Kiss the Ground, the Summit takes place on December 5th and 6th with a "Farm to Fashion" show on the evening of the 4th, showcasing international brands and independent designers elevating soil and fiber in their sourcing to restore communities and ecosystems.
But in seeking an improved regenerative agricultural model, one that is not only sustainable, the conference looks far beyond the mechanics of the current system. It further seeks to de- and re-construct the paradigm within which food and fiber systems exist.
This year's conference stands upon two foundational themes: soil and holistic thinking.
"There's two things that would constitute success for me in this event," says At the Epicenter Founder and Executive Director Seleyn DeYarus. "One is that people really walk away with a profound understanding that soil—soil that's cared for and regenerated—is essential to human survival. The second is that looking at things from a holistic perspective is part of how we bring new thinking to address problems that have been created by mechanistic thinking."
Getting dirty
"Why is this soil conversation becoming so pronounced?" DeYarus asks, both heartened by recent awareness and alarmed by the recent United Nations Intergovernmental Panel on Climate Change report that points to disaster—agricultural and otherwise—coming ever nearer. "Governments have failed to act," she says, "and business has been slow to act." The Summit, she says, will try to harness the industry from a non-siloed perspective. "So, this unique gathering is bringing together two industry sectors that rely on agricultural inputs for their products. If both commit to elevating soil health in their supply networks, then we have a true shot at regenerating soil and drawing legacy carbon out of the atmosphere to mitigate the effects of climate disruption."
DeYarus sees a huge opportunity for the natural products industry, which could be "heroes for the planet," based on the global nature of product supply chains. "And that's an angle that we are focusing on in this conference," she says. "How do we take these ideas at this level of the game and move them through our networks to where it touches the people on the ground who we need to make these changes? And that's the farmers."
But the brand obligation looks both directions. "How do we translate this into brand storytelling that will inspire consumers to move their dollars towards things that are part of a solution?" DeYarus adds.
Digging deep
"You can't change a problem with the same thinking that created it," DeYarus says, paraphrasing Albert Einstein. "And we are taking that to heart at this working summit by introducing the practice of viewing things from a holistic, versus reductionist, approach."
The interactive aspect of the event is an exciting component for DeYarus. Peer-guided working groups will address critical challenges and seek solutions within the holistic model. This, DeYarus says, asks: "Does it consider all the dependencies; is it mutualistic, meaning is everyone going to benefit or is this narrow in who it benefits; is it evolutionary so that it can actually be adaptable to changing circumstances; and is it nodal, meaning is it distributed in who has authority and power as opposed to centralized?"
Such holism was the basis of understanding throughout most of the history of humanity. Recent centuries, however, have seen this awareness supplanted, particularly in the West, by mechanistic thinking—a scientific, philosophical and thereby cultural worldview wherein everything is reducible to principles of motion and matter, like the parts of a complex machine. Modern agriculture advanced within this framework, and both its problems and its dominant solutions have, too. But such problem solving, by viewing components of nature as inherently separate, has failed to produce systemic change in our agricultural systems. And systemic change is what's called for in the crisis we face today. 
"We tend to narrow things down into their constituent parts," DeYarus says. "We go after solving toward a part, and then we end up creating more problems." A holistic approach, she says, looks at the whole ecosystem or infrastructure and considers it more broadly, identifying all the dependencies and co-dependencies, the different pieces and parts. Doing so allows for the potential of finding solutions without tradeoffs. "So that you can potentially solve for the thing you're trying to solve for and serve the broader reality that everything is embedded in."
Bringing it home
The natural products industry certainly has its roots in shifting the cultural relationship with the origin of the food we eat. The call that DeYarus is promoting, and that many innovators throughout the industry are heeding, is a natural extension of this—and perhaps a spiritual one.
The Summit is not a philosophy course, however. It's a two-day, interactive deep dive into what's possible for businesses. "I'm really excited to have this as a container that we're offering for people to operate inside of and explore innovative approaches," DeYarus says.
"It's the biggest calamity of humanity to have adopted this notion that we're separate from," she says. "It's why we do all of these stupid things that we do, and then are shocked by the results. It's literally a type of insanity."
Holistic thinking, then, is the fertile ground in which tomorrow's cutting-edge innovation is germinating. The second annual Regenerative Earth Summit seeks to cultivate that growth, and to do so with urgency:
"Everything that has happened and will happen is really dependent upon whether or not we rise to this moment of time to evolve our perspective to become much more integrated with the complex reality we really are within, versus the notion we've invented to create a sense of otherness, and separateness," DeYarus says.
"At the Epicenter considers business the biggest point of human global interaction and therefore the best place to engender changes that benefit communities and ecosystems."
"That," says DeYarus, "is what the Regenerative Earth Summit is serving."

The Regenerative Earth Summit, December 4-6, 2018, is a product of At the Epicenter.
Subscribe and receive the latest updates on trends, data, events and more.
Join 57,000+ members of the natural products community.
You May Also Like
---