SKU DFW startup accelerator unveils 6-brand cohort and virtual pitch event
SKU DFW startup accelerator unveils 6-brand cohort and virtual pitch event
The six startups in the first cohort of SKU DFW CPG accelerator will present their virtual pitch to a national audience of CPG investors, entrepreneurs and industry leaders. Here's who will be there.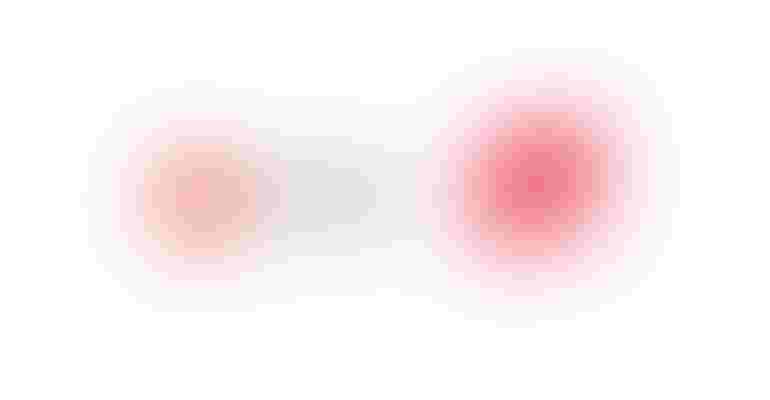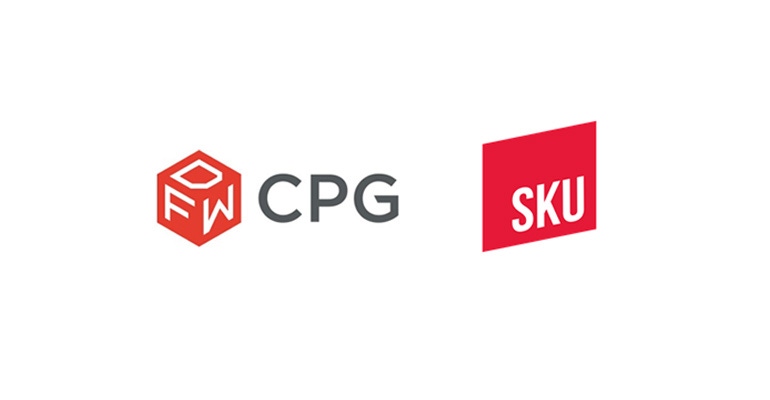 Founders of the six startup consumer packaged goods (CPG) brands who participated in the first cohort of the SKU DFW accelerator will celebrate the culmination of the program with a virtual pitch event on Tuesday, Nov. 17, 2020.
The SKU DFW Showcase will debut at noon Central Standard Time and will feature a video pitch presentation, followed by an opportunity for attendees to interact virtually with the founders. To RSVP for the inaugural SKU DFW Showcase event, interested CPG investors, entrepreneurs and industry leaders should visit https://skudfwvirtualshowcase.splashthat.com/.
The six companies that participated in SKU DFW accelerator
All Y'alls Foods
All Y'alls Foods was born from Brett Christoffel's love of cows. After spending more than 40 years consuming them, he realized he loved all animals—from dogs and cats to bovines—and decided to stop eating them. He decided to support this lifestyle change by launching All Y'alls Foods in May 2018. The first products are It's Jerky Y'all and It's Big Crunchy Bacony Bits Y'all. It's Jerky Y'all is available in a traditional Black Pepper & Sea Salt, Prickly Pear Teriyaki and Prickly Pear Chipotle. Barely two years after launching, the product is available in retailers nationwide, including grocery stores like H-E-B and specialty natural foods stores as well as on Amazon and the company site.
Highwave
Highwave's Griffin and Shannon Ross grew up in a family of inventors. Their father, Gary Ross, invented the first travel mug with a drink-through top. Now Griffin and Shannon are creating a line of sustainable pet products that solve pain points for the modern dog parent. Their first product is the AutoDogMug, a one-handed, spill-proof hydration system that fits in a cup holder.
Meli's Monster Cookies
While baking monster cookies, a family recipe passed down from generation to generation, it dawned on best friends Melissa Mehall and Melissa Blue that there was a market for these delicious gluten-free cookies. Meli's Monster Cookies are higher in protein and fiber than your typical cookie on the market. While flour and sugar are the first two ingredients in most cookies, Meli's first two ingredients are gluten-free rolled oats and nut butter. Meli's are available at a range of retailers, including Walmart, H-E-B and Whole Foods.
mmmpanadas
mmmpanadas is the creation of husband-and-wife team Cody and Kristen Fields. Cody fell in love with empanadas while working in Costa Rica. Then, on a trip to Austin in 2006, Cody met Kristen and fell in love with her, too. Together, they began making a variety of empanadas for local bars and coffee shops. Soon they were slinging their gourmet empanadas out of a big red truck. Now they have 18 different sweet and savory flavors available in the freezer aisles of stores such as Whole Foods, Albertson's and H-E-B.
Re:THINK Ice Cream
Re:THINK Ice Cream is the FIRST and ONLY collagen-infused lactose-free A2/A2 Dairy ice cream! Re:THINK is the indulgent ice cream that's better-for-you, diabetic and keto-friendly, gluten free with no sugar alcohol. Available in 12 flavors like Chocolate Majesty and Cardamom Pistachio, Re:THINK is infused with whey isolate protein and collagen and made with lactose-free A2/A2 Dairy for a happy tummy. The name Re:THINK was born out of founder George Haymaker's addiction to pain pills and alcohol. In recovery, he was forced to rethink everything in his life and the brand was born.
Sienna Sauce
When she was 8—an age when most kids are playing with toys—Tyla-Simone Crayton was concocting a sauce for wings. The sauce officially launched in 2017, and the teenage CEO has become known as the "Sauce Boss." The home-based business now sells three flavors: Tangy, Lemon Pepper and Spicy. The brand, available in 70 stores and online, won "Best Sauce" in the 2018 and 2019 Sauce-A-Holic Fest, competing against 15 competitive brands. Tyla-Simone also won $25,000 in capital on "Good Morning America's Side Hustle Showdown" series as well as another $10,000 from the Revolt Pitch. She was the runner-up in a $100,000 pitch competition hosted by the Grammy Award-winning rapper Chamillionaire.
SKU DFW Virtual Showcase
Prior to COVID, each showcase event put on by SKU drew hundreds of investors, CPG executives and entrepreneurs to Austin to hear the founders' pitches. The new, virtual event enables the founders to present to a much-larger audience in way that is just as impactful—if not more so—than a live event. While attendees will not be able to sample the products, they will get a behind-the-scenes look at the founders and their mentors to provide a virtual taste of the brands.
"We couldn't have asked for a more passionate and creative group of founders and mentors for the first track of SKU DFW," says Kirstin Ross, managing director of SKU, the nation's first consumer product accelerator. "Over the course of two months, we saw companies rebrand, reposition and fine-tune their channel strategy."
During the inaugural, eight-week SKU DFW program, founders participated in classes covering a wide range of topics invaluable to CPG entrepreneurs, including channel strategy, positioning and branding, packaging, labeling and safety, operations and fundraising. Presenters during the program included top industry experts such as Walter Robb, former co-CEO of Whole Foods Market, Clayton Christopher, founder of Sweet Leaf Tea and Deep Eddy Vodka, and Marisa Bertha, who heads up business development at 7-Eleven and corporate venture capital for 7-Ventures.
Founders participating in SKU DFW were also assigned dedicated mentor teams made up of leaders from such companies as Frito-Lay, 7-Eleven and Amplify Snack Brands. All Y'alls Foods—a plant-based jerky company—had three mentors with jerky experience, while Meli's Monster Cookies—a gluten-free cookie brand—benefited from a mentor who founded and sold a gluten-free cookie company.
"The knowledge and all the jewels shared are priceless," says Tyla-Simone Crayton, the 17-year-old founder of Sienna Sauce. "I was a sponge absorbing all of the information shared by my mentors and all the amazing guest speakers. This has been a life-changing program for me as well as my team and I have developed relationships with my mentors that will last a lifetime."
The SKU DFW program's launch was supported by DFW CPG, an organization co-founded in 2019 by Richard Riccardi and Rick Jordan to connect and build Metroplex-based food-and-beverage companies.
"SKU has been instrumental as we have been pivoting our company and moving into our next phase," says Shannon Ross, CEO of Highwave, which makes the AutoDogMug. "We feel so grateful to have built such a strong community in just eight weeks and can't wait to continue working with the amazing individuals we've met."
Source: DFW SKU
Subscribe and receive the latest updates on trends, data, events and more.
Join 57,000+ members of the natural products community.
You May Also Like
---