Sweet Earth CEO: Why the Nestlé acquisition matters
Sweet Earth CEO: Why the Nestlé acquisition matters
Can a burrito inspire mainstream consumers to eat more plant-based foods? With Nestlé's recent acquisition, it can.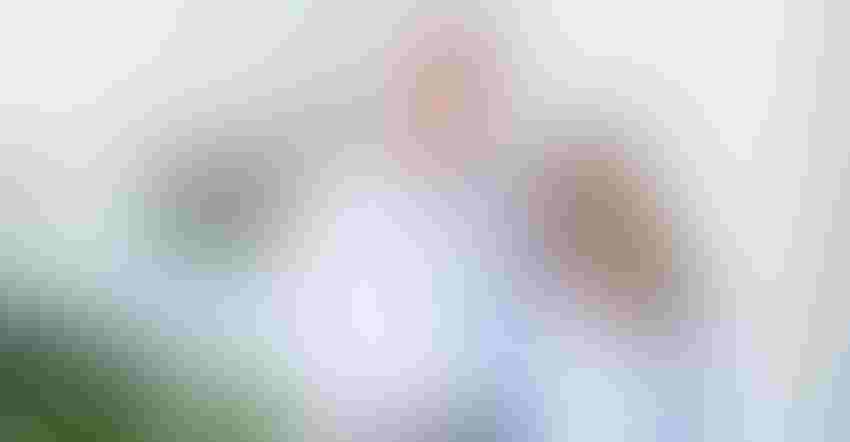 When Kelly and Brian Swette founded Sweet Earth Natural Foods in 2012, the duo did so with the intention of highlighting the deliciousness of traditional plant-based proteins such as tofu and seitan. They invested in a 40,000 square foot manufacturing facility in Moss Landing, California, and started whipping up award-winning convenience foods with wholesome ingredients and notably punchy flavors with globally inspired spice blends. They snagged several NEXTY nominations and wins at the Natural Products expos. Consumers loved Sweet Earth's tasty convenience factor. Retailers loved its hip-vegetarian packaging and unwavering commitment to health and taste. And given its recent agreement to acquire the young brand, it's apparent that Néstle loves Sweet Earth, too.
New Hope Network called up Sweet Earth Natural Foods CEO Kelly Swette to learn more about this exciting acquisition. 
Congratulations on teaming up with Nestlé!
Kelly Swette: Thank you! I believe this is a really significant thing for food. In 2012, you and your team named us one of 51 companies exhibiting at Natural Products Expo changing the future of natural and organic. It was hard to see how we were going to make it from here to there, but every year we continued to feel more excited and empowered, and saw that the market was ready. The fact that the world's largest food company sees the viability and need for more plant-based and wholesome food is exciting.
How did this deal manifest? Who approached who?
KS: Nestlé approached us. Over a year ago we got a LinkedIn message from a Nestlé executive who had two teenage sons, both of who were committed Sweet Earth followers. Nestlé continued to follow our progress throughout the year and chat with us. This is a really important time [to grow] due to the excitement that's going on in the plant-based world.
We're a company that is creating plant-based protein from real food, and we're establishing a leadership position in a variety of categories. It's part of a whole different mindset about modern eating—that there is a connection between what you eat, your health and the environment. We at Sweet Earth feel Nestlé's support is extremely positive. Running a food business is not just about making food. It's about healthcare, benefits and the safety of your employees. It's about taking care of your facility and being able to get the organic ingredients you want because you have supply chain clout. It's about providing security for your internet and emails. There are so many non-food things about running a business. Nestlé's support can allow us to focus on making great quality food products.
When I think about some of Nestlé's other brands, the word "healthy" doesn't exactly come to mind. Is there a culture clash here? And if so, how will Sweet Earth navigate this?
KS: We've been really excited about the shifts Nestlé has been making nutritionally, such as sugar and sodium reduction, and moving preservatives and artificial flavors out of their frozen line. Every meeting with Nestlé that we've had starts with a discussion about nutritional density, health and food safety. Those sorts of values are driving their conscious. I felt there were real synergies in that area. I think Nestlé sees the acquisition as an important movement in food that has international implications.
We don't want Sweet Earth to be a niche brand for just a few people. We want Sweet Earth to be a mainstream brand that makes a difference in America's food supply.
Most of the media attention around plant-based protein has focused on new meat and dairy analogs that aim to mimic meat through cutting edge food technology. Why hasn't the focus been on making old-school meat replacements like seitan more accessible?
KS: What you call old-school, I would call traditional products that stand the test of time. They aren't as sexy as tech food. But they are every bit as efficacious and fundamentally proven. Why has seitan survived so long? Because it's juicy. It's tender. It's artisan made. It delivers lean protein and it has been used around the world. We say seitan has been rediscovered for modern times, and it's available right now. I think it's important for people to be developing meat alternatives for the future. But plant-based, healthy and affordable eating is important for today, too.
There is a general shift in the way in which brands are talking about vegan foods. The word "vegan" is being swapped for "plant-based." Why is "plant-based" more approachable?
KS: I advocate that the term "plant-based" should be used more regularly. The reason is because I believe it is more inclusive. You don't have to be a vegan to want to eat less meat and more vegetables. Talking about food as "plant-based" opens it up for people who don't classify themselves as a vegetarian or vegan, but who want to eat healthier. It's for people who aren't necessarily committed to a particular food lifestyle. It's for people who aren't part of a food tribe. The plant-based food movement is for everyone, not just for the rich or for the young or for the trendy. That's part of our motivation. 
With Nestlé's support, what is your next step to get Sweet Earth products into the hands of more people?
KS: We haven't yet worked through all the integration steps in whatever form they may take. We will continue to operate out of Moss Landing. We're not letting any of our employees go. We'll continue to make all of our plant-based proteins here. We're continuing business as normal. I hope we can eventually enhance and explore with Nestlé more of our Righteous Meats. But their approach is, "We like what you're doing, we think you're doing the right thing. We want to help make that a broader reality and we're open to how we can make Sweet Earth a stronger, more vibrant brand."
Subscribe and receive the latest updates on trends, data, events and more.
Join 57,000+ members of the natural products community.
You May Also Like
---