The future for online retailer Thrive Market includes more perishables
The future for online retailer Thrive Market includes more perishables
Packaging innovation and direct relationships with farmers are helping the e-retailer move into the frozen category.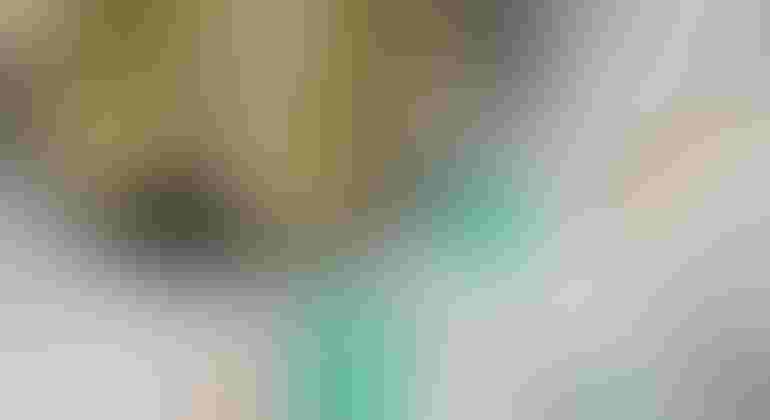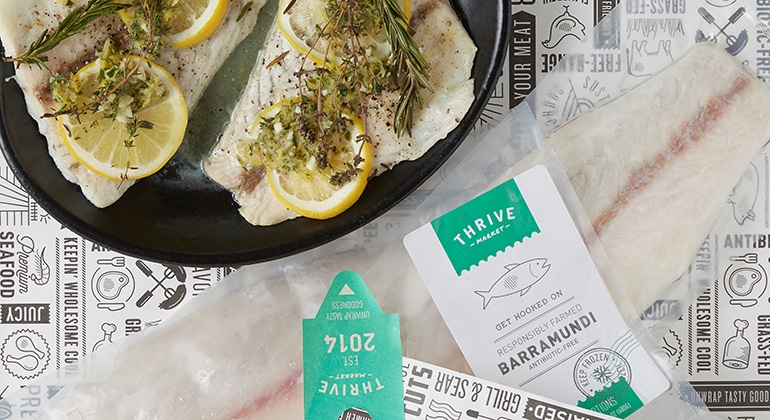 For the first four years of its existence, Thrive Market, an online marketplace that offers both branded and private label natural and organic products to consumers at discounted prices in exchange for a $60 annual membership fee, has focused entirely on non-perishable products.
"That was the easiest thing to solve from an e-commerce standpoint," said co-founder and CEO Nick Green, "and was a way to make a dent in a lot of people's grocery habits."
Now, with some years of experience under its belt and a solid base of "hundreds of thousands of members," according to Green, Thrive is moving into more a more challenging space that's been a hang-up for the growth of grocery e-commerce—the categories outside of center-store.
Last week it announced the launch of Thrive Market Meat & Seafood, which it calls a step toward building a scalable alternative to industrial factory farming. It's working with small and mid-size farmers and fishermen in various parts of the world to offer members meat and seafood options produced with more ethical, sustainable and increasingly regenerative practices. Shoppers buy these products in bundles that include between 17 and 22 servings per bundle, priced between $4.32 to $7.20 per serving, and are shipped frozen to their doorstep.
This product launch sits at the intersection of a few industry trends, including a resurrection of interest and innovation in frozen food, consumer demand for more ethically produced animal products, and the success of natural and organic private label brands. Green talked with New Hope Network about the role of private label and perishables in Thrive Market's long-term strategy.
I know private label has been an area of focus for Thrive Market over the last two years, and you now have hundreds of products under your own brand. Can you talk a little about that strategy?
Nick Green: Like everything we do, it goes back to our mission—that we want to make healthy living easy, affordable and accessible to everyone, and the way that we do that is by bringing natural and organic products at prices that are at or below conventional.
When we launched, it was all third-party brands. But in some cases, we couldn't get the quality standard that we wanted, or we couldn't get to that price level, so that's when we started looking up the supply chain and thinking about private label. We see it as totally parallel to what we're doing on the branded side and in no way mutually exclusive. It's been really heartening to see opportunities where we actually work with our brand partners on private label, and where private label grows the category and lifts all boats, and then where it's enabled us to go into categories where there aren't branded alternatives. But when brands are doing something really special and creating great relationships with customers and building out unique supply chains, we'd not be interested in doing private label there—we'd rather work with that brand, grow them and maybe even invest in them.
In the future of our business, where we think we want to go on the branded side is really pushing toward what we call the left side of the trend curve—looking to brands that are doing really new, innovative things that are really pushing the standards up. And then, in the cases where we can't get a more commoditized product at or below the price of a conventional equivalent, that's where we do private label.
We're seeing an interesting resurgence in frozen food, especially among millennials. Is that part of what set the stage for this launch of the frozen meat and seafood line?
NG: We've always known that we wanted to go beyond non-perishable—the question was really what to do next. Meat and seafood represents about 14 percent of grocery store purchases for most consumers. It's a big category, which means it has big impact. We also see it as a place where there's a huge opportunity to raise the bar. If you look at the ethical standards from an environmental, animal welfare and human health standpoint for conventional, factory farmed meat, it's pretty horrible. You've got use of chemicals and hormones, poor treatment of animals and obviously a pretty devastating environmental impact. So our goal was to look at that supply chain and turn it upside down.
The way we achieved that was going directly to the source, cutting out all of the middlemen in that supply chain and working with farmers and farmers cooperatives to actually pay them more—because we can now afford to by working directly with them. The pork comes from a farm where they use a rotational grazing program with 12 different species. Our beef is sourced from Patagonia, one of the few places in the world where cattle can actually pasture graze them year-round. Our poultry are truly cage-free; we're working directly with a farmers collective that helps farmers in the Shenandoah Valley convert to more humane practices with their poultry. On the seafood side, we're doing wild-caught Alaskan salmon that's sustinabaly caught; and when we can't do on the line-caught, wild side, we're looking at sustainably farmed sources.
As you mentioned, perishables can be challenging to do online, so how are you doing frozen a scalable way that makes financial sense, both to you and to consumers?
NG: We think there's a big future for frozen, and it's not just a fad. The truth is, I think there was actually a fad against frozen, because it got associated with TV dinners and a lot of bad, unhealthy food. But frozen itself actually preserves nutritional quality. For us, it actually solves a big problem on the e-commerce side, which is shipping. If you ship with dry ice, you can actually get it there in perfect condition, fully frozen, and then it also solves a problem for consumers in that it doesn't have to be used immediately.
A historical barrier has been the cost of dry ice and the cost of packaging. We were not willing to use Styrofoam packaging, so we had to look for a material that would have a similar R-factor yet be truly sustainable, ideally post-consumer and fully recyclable. That has not been possible until pretty recently. We were able to find a source for a recycled denim-based insulation made from old blue jeans. It's got a great R-factor, it's fully post-consumer and it's recyclable, so that was a big innovation that allows us to now use the dry ice. All the packaging that we use for our regular orders is already post-consumer, so we can still maintain our environmental standards while finally getting a price point that can make our unit economics work.
The last thing is, we are doing bundles of meat, not just individual cuts, and asking consumers to use more of the animal, to try different cuts of meat and then, oftentimes, to get different types of meat. So we have everything from pure beef and poultry boxes to surf-and-turf mix boxes, and we think it creates a really cool experience. It gets people to engage in some discovery of new types of meats or new cuts that they haven't tried before, and then by bundling up we can amortize the cost of the box across a larger quantity of products and offer a phenomenal price point.
The best comparion to what we're doing is meat that you can find at a local farmers market or high-end, specialty shops, and from that standpoint some of the meat we're selling at 40 percent discount—we always try to be in that 20 to 40 percent discount to what we think the retail value of the product is. It's not always possible to get at or below the price of factory farmed meat, but if you look on a per-serving basis, our meats are starting at under $5 per serving, which we know is an affordable level for our membership.
So it's safe to assume we'll be seeing more frozen from you in the near future? 
NG: It's very safe to assume. We've got multiple categories in the pipeline for this year. Our long-term vision is to be a platform for healthy living where anyone in the country, regardless of income or education level or background, can be going online, learning how to get healthy, discovering great products and getting them prices at that are affordable.
Subscribe and receive the latest updates on trends, data, events and more.
Join 57,000+ members of the natural products community.
You May Also Like
---