UNFI delivers 4.7% net sales gain in Q1
UNFI delivers 4.7% net sales gain in Q1
Sales to largest customer Whole Foods Market climb over 13%.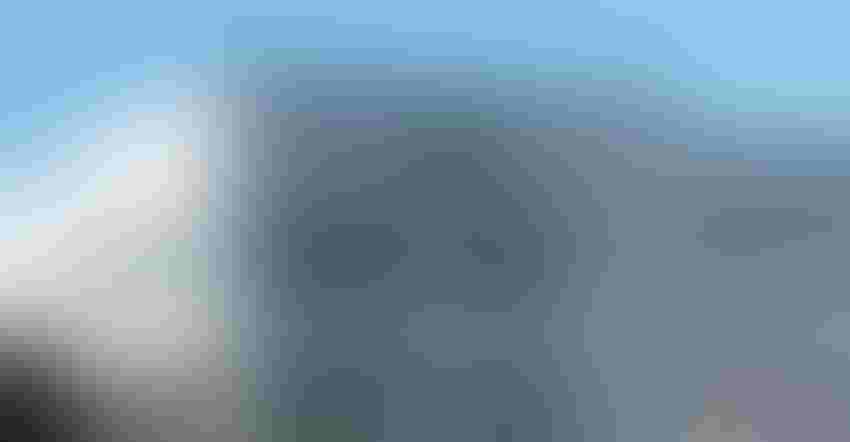 Amid continued strong food-at-home consumer spending, United Natural Foods Inc. (UNFI) tallied sales gains across its largest businesses in its fiscal 2022 first quarter and topped the high end of Wall Street's earnings forecast.
For the quarter ended Oct. 30, net sales rose 4.7% to just under $7 billion $6.68 billion, a year earlier, UNFI said Wednesday. Including a 6% year-over-year increase in the 2021 first quarter, sales grew 10.7% on a two-year stack, the Providence, Rhode Island-based grocery distributor noted.
"We delivered first-quarter results in a time of continued challenges across the industry, including ongoing supply-chain difficulties, declining fill rates and rising inflation," UNFI CEO J. Alexander (Sandy) Douglas told analysts in a conference call on Wednesday. "UNFI is performing through this unpredictable environment by steadfastly focusing on what we need to do to make our customer successful, which will continue to be our core operating objective," said Douglas, who has served as chief executive since Aug. 9, when he succeeded Steven Spinner.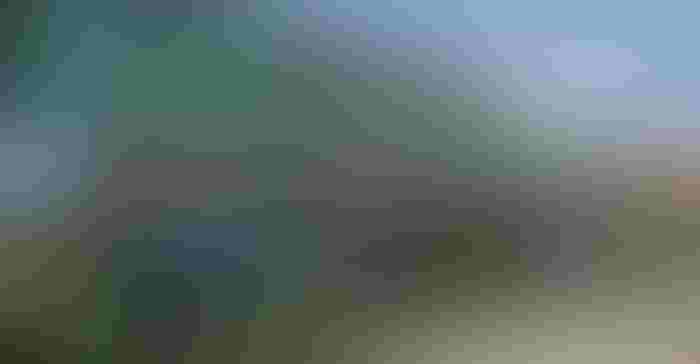 UNFI's net sales to Whole Foods Market, which comprises the distributor's Supernatural channel, surged 13.5% in the quarter for a two-year gain of nearly 23%.
President Christopher Testa noted that UNFI's first-quarter net sales marked a nearly 4% sequential increase from the fourth quarter.
"This is only the second time in the company's history that revenue totaled $7 billion in a single quarter," he said in the call. "All three major sales channels experienced year-over-year growth, which was driven by two primary factors: new business wins and inflation. Modest market contraction and continued supply-chain challenges were also partial offsets to these favorable sales drivers."
In UNFI's biggest business unit, Chains (retail customers with more than 10 stores), first-quarter net sales edged up 1.8% to $3.08 billion, building on a prior-year gain of 5% for a two-year increase of 6.9%. The Independent segment (retail customers with fewer than 10 stores) turned in stronger growth, with net sales rising 4.7% to $1.75 billion, lifting the two-year increase to 12.1%.
Leading the way in the quarter was the Supernatural unit, consisting of Whole Foods Market, as net sales climbed 13.5% to $1.38 billion to drive two-year growth of 22.8%up 9.3% to $1.21 billion. Meanwhile, net sales dipped 0.2% to $580 million at the Other unit, which includes international customers outside Canada, foodservice, e-commerce, conventional military and other business. Over two years, the segment's sales were down 1.6%.
"Our strong Supernatural sales were driven by winning new categories and SKUs with our largest customer, which reflects the strength of our relationship and the value we bring to their business," Testa said. "Independent sales channel growth was driven largely by new sales we realized from our Allentown, Pa., facility, which began serving independents in the New York metro area in Q1. This new DC has been the largest distribution center startup in UNFI's history.
"Both in Supernatural and Independent, new business wins had been exceeding volume expectations, and we expect continued strong performance through the balance of this fiscal year," he added.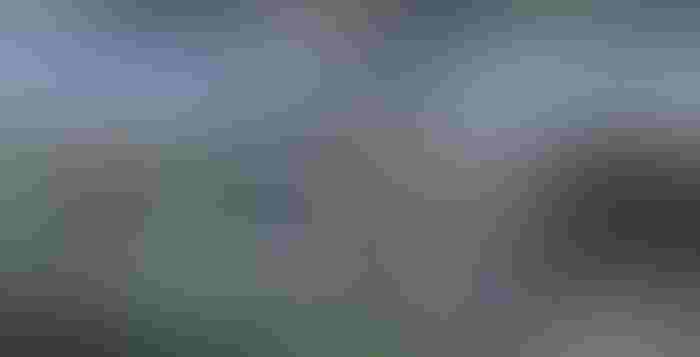 The opening of the Allentown, Pa., facility represented 'the largest distribution center startup in UNFI's history,' President Chris Testa said.
Cross-selling between natural/organic and conventional grocery generated more than $60 million in incremental revenue in the quarter, Testa reported.
"The majority of an incremental cross-selling revenue occurred in our change channel, where we have expanded the categories we sell to these large retailers by offering the benefits of consolidating their purchases with UNFI. This includes retailers who operate their own captive distribution networks," he said. "Our first-quarter cross-selling gains kept us on track to deliver the $1 billion cumulative cross-selling revenue target by the end of this fiscal year. Across all channels, our top 100 customers realized year-over-year revenue gains of 6.7%, driven by expanding the categories we service with our existing customer base and new business initiatives."
UNFI's fresh sales team has been working with customers to boost their meat, produce, bakery and deli offerings in store perimeters, and the company has landed "another large national customer" for produce distribution, according to Testa. In the distributor's own-brand portfolio, totaling over 5,000 SKUs, natural/organic brand sales rose more than 6% in the quarter as consumers seek products with clean-label attributes.
"We've also seen traction with a new Save Everyday pricing program for our value items that are positioned to be attractive, affordable alternatives to national brands," he said. "On the professional services side, we had a strong quarter from retailers seeking solutions to lower their operating cost or expand revenue beyond retail and groceries. We're seeing a 15% increase in the number of remodels being done by our customers compared to last year, as they look to reinvest in their businesses. Our CoinCloud offering, which enables our customers to bring cryptocurrency to their shoppers, continues to gain traction. We've now placed nearly 500 machines in customer stores and are scheduled for another 200 in the coming months."
UNFI's retail arm, including the Cub Foods and Shoppers banners, saw first-quarter net sales decline 0.7% to $602 million after prior-year growth of 15.5%, fueled by COVID-19. Over two years, sales were up 14.7%.
"We're encouraged by the performance of our retail stores, as sales were down only slightly against a very strong comparison in fiscal 2021's first quarter," Testa said. "Operationally, we introduced enhancements to our e-commerce and delivery platforms at Cub to better meet the needs of our customers. Online orders at Cub now allow customers to use their My Cub Rewards card to gain access to exclusive promotion and digital coupons, and all orders are shopped locally by dedicated team of Cub associates. This is another great example of adapting our business model to the changing needs of today's consumer."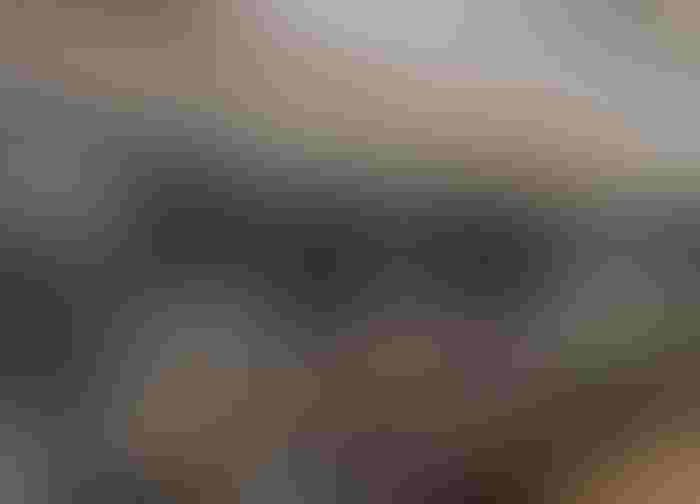 UNFI's fresh sales team has been working with retail customers to bolster their perimeter offerings, including meat, deli, produce and bakery.
At the bottom line, UNFI recorded fiscal 2022 first-quarter net income of $76 million, or $1.25 per diluted share, compared with a net loss of about $1 million, or 2 cents per diluted share, in the fiscal 2021 quarter, which included $16.4 million of restructuring, acquisition and integration-related expenses plus $24.1 million of noncash charges. 
On an adjusted basis, UNFI's net earnings per diluted share for the 2022 quarter were 97 cents versus 51 cents a year earlier. Analysts, on average, had projected adjusted EPS of 56 cents, with estimates ranging from a low of 39 cents to a high of 80 cents, according to Refinitiv.
Looking ahead, UNFI reaffirmed its fiscal 2022 guidance of reported EPS of $3.60 to $3.90 and adjusted EPS of $3.90 to $4.20. Net sales are forecast at $27.8 billion to $28.3 billion. Analysts' average projection is for adjusted EPS of $4.09, with estimates ranging from $3.88 to $4.37, according to Refinitiv.
"Overall, we're encouraged with the first quarter and the start to fiscal 2022," Douglas said in the call. "Despite a difficult backdrop which isn't likely to change in the short term, the momentum that I spoke about on the last call is continuing, and we expect to carry forward the momentum for the balance of the fiscal year."

This piece originally appeared on Supermarket News, a New Hope Network sister website. Visit the site for more grocery trends and insights.
Subscribe and receive the latest updates on trends, data, events and more.
Join 57,000+ members of the natural products community.
You May Also Like
---