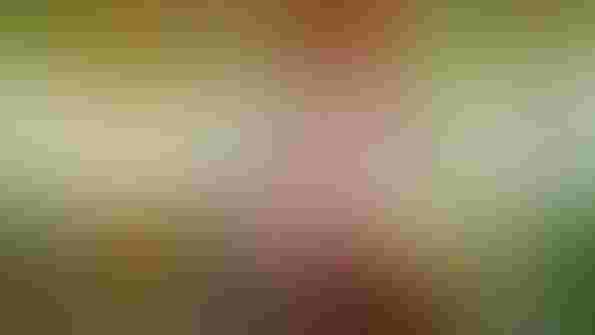 Today's natural products shoppers want their food fresh and fast, which has ushered in a new golden era of grab-and-go. Retailers are racing to offer more ready-to-rock wraps, sandwiches, salads, dips and drinks that hit the same high marks for quality, nutrition, taste and value as the rest of their stores' offerings. But to ramp up ready made without expanding your deli, hiring a crew of new chefs or doing major renovations requires real innovation, experimentation and inspiration. We've got you covered with some excellent expert advice.
Foods Department Designer and Consultant

Create consistencies. Use a planogram to develop a repertoire of products you're able to consistently produce and sell well. With seasonal menu revisions, grab-and-go is best presented with largely consistent product offerings, not a daily barrage of new items or yesterday's hot bar leftovers. Dedicate each shelf to a single category (such as soups, salads, desserts), allowing multiple shelves for categories that deserve more space.
Fine-tune the little things. Garnishments and side sauces, handsome labeling that fully discloses ingredients, containers that tightly fit (but don't squish) products, proper portioning to achieve sales-maximizing price points. Consider resetting your case to ensure customers have a good view of every product. An 8-foot case I recently reset grew sales by $300 per day—a wonderful ROI for half a day's work.
Dig into your data. If the average shelf life of homemade products is three days, produce about one-third of them daily—which works out to roughly one labor shift per day, per 4-foot section. Use a solid recipe costing system to ensure smart pricing and good margins. Typically, I advise a pricing margin of 75 percent, leaving room for promotions, sampling and waste to eat up 5 percent to 8 percent and an achieved gross margin of at least 67 percent.
–Allen Seidner, principal at Thought For Food Consulting in Fairfax, California

Retailer

Educate your shoppers. We recently added a 12-foot grab-and-go case onto our service deli. We never imagined it would be so much more efficient, but it truly is—and a big part of that is customer education. Our shoppers were so used to ordering food over the counter that we had to actively engage with them and teach them that what they'll find in grab-and-go is exactly the same and just as fresh as our made-to-order items. Now they check the case right away.
Rethink, maybe shrink buffets. As a company, we don't believe buffets are a very good means of offering food. Hot items get dried out after just a few hours, and cold air dries out the cold foods. We definitely think grab-and-go is more efficient because the food stays fresh even throughout the next day. Positioning yourself as a grab-and-go resource instead of focusing on buffets can really work well.
Don't offer too many options. Your selection has to be cost effective, and to make it so, you can't give customers too many choices, or they'll stand there too long trying to decide between very similar things. Although having multiple sizes of the same item is key, it doesn't make sense to offer five different kale salads or four chicken salads. Stick to two or three options. If someone wants kale, they'll just pick one salad or the other. This applies to all categories.
–Richard Lewis
general manager of 4th Generation Organic Market in Boca Raton, Florida
Natural Retail Consultant

Convert low-performing refrigerated space. Chances are some of your refrigerated space is less productive than in prior years because of increased competition from conventional supermarkets and natural chains. Repurpose some of the real estate you'd used for soymilk, yogurt and other now-underperforming products as a place to offer single-serve sizes of anything you're capable of producing from your current prepared foods program.
Start with juices. Even stores with very small or limited foodservice menus usually have a juicer. Offering fresh-squeezed carrot or orange juices as grab-and-go options, as long as they are produced in-house daily, is a reasonable alternative to made-to-order juices, which require dedicated labor. Your grab-and-go case makes money all day long.
Contract with a local producer. Consider contracting with a caterer or other third-party resource, so long as their offerings are innovative and on-trend and their ingredient standards align with yours. Use an experimental approach, and offer them a preliminary partnership with some give-and-take. For instance, perhaps you can't afford to buy everything wholesale, but propose that in exchange for dedicated shelf space, you'll promote their brand and post in-store signage, and they'll take back products that don't sell.
–Jay Jacobowitz
president of Retail Insights in Brattleboro, Vermont
Subscribe and receive the latest updates on trends, data, events and more.
Join 57,000+ members of the natural products community.
You May Also Like
---