Natural products industry investments held strong in 2020
Natural products industry investments held strong in 2020
The natural products industry saw more investment deals but fewer mergers and acquisitions against the backdrop of the COVID-19 pandemic.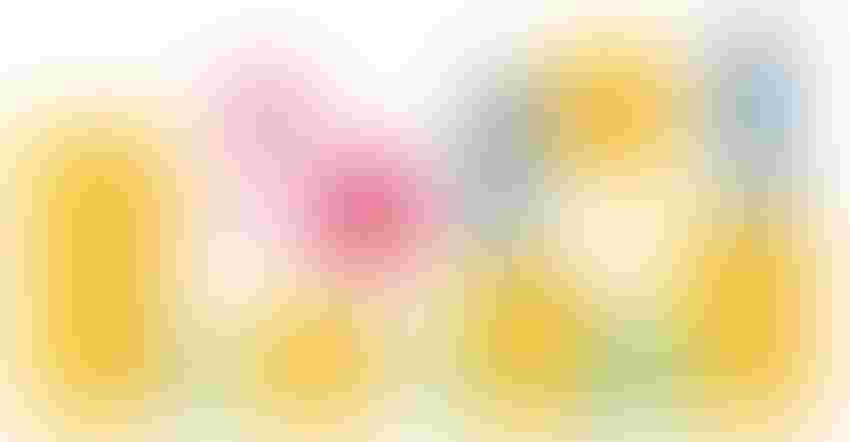 The natural products industry showcased its resiliency in 2020, as companies innovated with products and delivery methods to meet the consumer shift toward digital commerce during the COVID-19 pandemic.
Investors and strategic acquirers also remained active in the space, despite many uncertainties and challenges. Overall, transaction activity in the nutrition and health and wellness industry grew 10% in 2020, according to Nutrition Capital Network's year-end report. A significant uptick in minority financings counteracted a drop in merger and acquisition activity.
Natural products industry investment activity continues its upward trajectory
NCN has recorded steady growth in financing activity across the industry since 2014. Last year was no exception, which is quite remarkable given the circumstances. Investors made 19% more deals with companies last year than in 2019.
More resources for startups, lower barriers to entry and a larger pool of dedicated investors continue to fuel investment in the industry.
"Health, wellness and nutrition awareness overall has accelerated, bringing in additional institutional and celebrity investors from adjacent sectors who are now taking a closer look at better-for-you consumer and food-tech deals," said NCN investor account manager Will Grubb.
The report also noted that the economic uncertainty that lingered over 2020 may have nudged some entrepreneurs to accept investment offers they wouldn't have previously taken based on terms or valuations.
Nutrition, health and wellness technology companies turned in a record year, prevailing as the growth engine for industry financings over the last decade. Natural, organic and functional foods, nutrition biotech and agtech were other top categories for investment.
The biggest transactions of the year were:
Impossible Foods ($500 million)
In the food and beverage sector, the top deals of 2020 were:
Impossible Foods ($500 million)

Califia Farms ($225 million)

Livekindly Co. ($200 million)
Meanwhile, mergers and acquisitions trend downward
Mergers and acquisitions in the natural products industry peaked in 2017 and have slowed in the years since. Analysts attribute this in part to the maturation of the industry, which has resulted in a narrower pool of companies that are of suitable size for acquisition.
Travel restrictions, the cancellation of in-person meetings and market uncertainty likely also contributed to an 11% drop in M&A deals last year—although, after an especially slow Q1, transactions did bounce back somewhat in Q2.
NCN tracked a total of 272 M&A transactions in 2020, including Unilever's purchase of SmartyPants, L'Oreal's acquisition of Thayer's and FONA International's $710 million sale to McCormick.
Although the gradual decrease in M&A activity will likely continue, there remains a strong market for companies with healthy fundamentals and strong balance sheets, particularly those that have thrived with the cooking-at-home renaissance driven by restaurant closures, said NCN Executive Director Mike Dovbish.
Looking ahead: natural product investment trends and predictions
No surprises here—alternative meats continue to be a hot area for investment activity. Many cultured animal products and meat substitutes that emphasize the environmental and social impacts of meat production attracted investor attention last year. Better-for-you snacks and sweets, food technology, biotech and supplements were also top investment categories tracked last year.
NCN foresees another active and competitive year ahead.
"Looking ahead to 2021 and beyond, we expect a continuation of investment and innovation trends to favor mission-driven, functional and better-for-you products," Grubb said. "The macro shift toward online and direct-to-consumer customer relationships will certainly benefit those companies who can be agile with their channel dynamics."
Subscribe and receive the latest updates on trends, data, events and more.
Join 57,000+ members of the natural products community.
You May Also Like
---