The trends COVID-19 pushed into warp speed
The trends COVID-19 pushed into warp speed
These six industry trends were catapulted into mainstream life in 2020.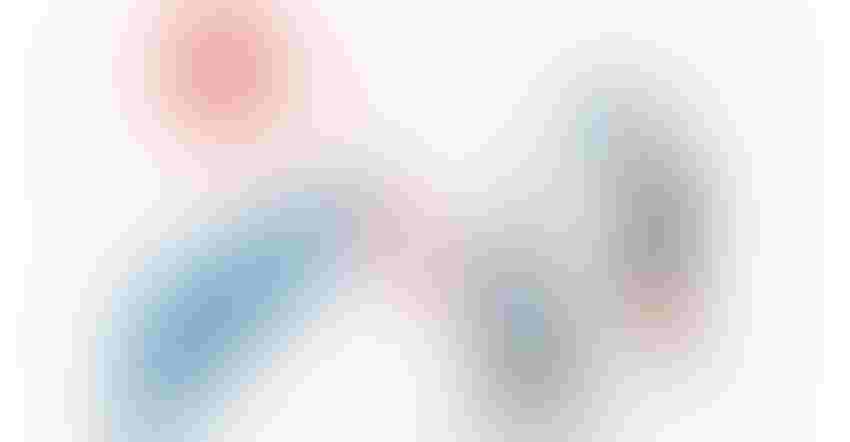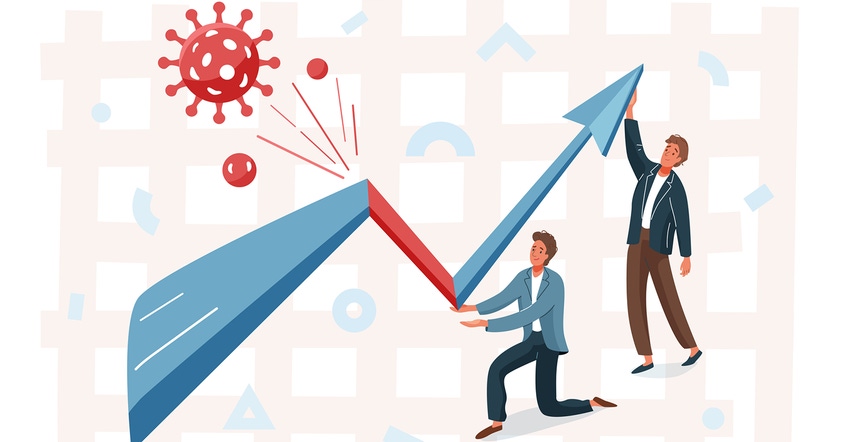 New Hope Network regularly tracks industry trends, but it's tough to forecast a pandemic and the ripple effects like those seen in 2020. We've identified six industry trends that COVID-19 catapulted into mainstream life at a faster rate than anyone could have predicted.
Learn how each trend is playing out, the test results that are validating them and the predictions for 2021 and beyond.
Brands going direct-to-consumer
Trend: Launching a new product or company in 2020 likely looked a lot different than originally anticipated for natural products brands. And with the rise in online shopping going into high gear as consumers looked to limit their time spent in stores even more, startups were forced to course-correct quickly in order to move forward with their launch plans. This often meant creating a direct-to-consumer platform as a way to enter the market.
Also realized was a surge of established brands introducing e-commerce websites to meet at-home demand as well as combat disruptions in the supply chain.
How it's spreading: The shuttering of foodservice outlets like offices and schools, decreased restaurant capacity and closures, as well as a decline in in-store shopping led many brands to switch up their business models and channel approaches. Wheyward Spirits built an e-commerce platform after the pandemic thwarted the startup's plan to serve its whey-based alcohol on-premise. Wünder's founders admit that running an online store wasn't part of the dairy brand's original five-year business plan but say the current circumstances led them to rethink their strategy. Among others, CBD brand Amari Botanicals and snack brand Avo Crazy both launched only online this year.
Furthermore, established brands, such as Rowdy Mermaid, Chloe's and Before the Butcher, that didn't yet have a direct-to-consumer channel set up moved quickly to implement online stores to supplement their retail and foodservice channels.
Lab results: In May, a New Hope Network NEXT Data and Insightssurvey identified a nearly 30% increase in U.S. consumers who regularly buy groceries online, compared to 20% in 2017. In November, 43% of online grocery shoppers said they plan to continue online grocery shopping the same amount as they did during stay-at-home.
Prognosis: As more shoppers embrace online shopping, this trend will continue beyond the pandemic. Consumers will come to expect to be able to shop when they want, how they want, and this includes ordering directly from the companies they've become loyal fans to. The next challenge brands will face will be to meet the ecological demands of those loyal fans by practicing sustainable shipping and packaging methods.
Plant-based innovation
Trend: Plant-based eating was already on the rise coming into 2020, with a market share that grew by 11.4% in 2019 to reach $5 billion, according to data from the Plant Based Food Association (PBFA) and SPINS. At the same time, the PBFA estimates that flexitarians now represent more than one-third of adults in this country—a trend undoubtedly on the rise because of consumers' growing concerns about their own health, the environment and animal welfare.
This has led brands to innovate a new generation of meat and dairy "alts"ideated to capture consumers who want to eat fewer animal products, but don't want to sacrifice on flavor, texture or function. Emerging products represent advances in research and development, as well as efforts to truly equate "plant-based" with "better-for-you."
How it's spreading: One company embracing this strategy is Miyoko's Creamery, which in 2020 launched a line of legume-based cheeses that taste and melt like real cheddar or pepper jack, and that were created to appeal to a wider, flexitarian consumer base. Another is Eat JUST, a brand whose mung bean-based omelets are extremely similar in taste and texture to eggs and emulate their functional and nutritional attributes.
Furthermore, investment in brands innovating in the plant-based space is on the rise, according to data from New Hope Network NEXT Data and Insights and Nutrition Capital Network.
Lab results: 
Prognosis: Whether innovation in this area is driving sales or sales are driving innovation, it is clear that plant-based food and beverages innovation will continue to grow. Watch for plant-based innovations that attempt to reduce processing and increase the nutritional attributes of meat and dairy alts, as well as those with functional ingredients and those that are on a mission to make healthy, animal-product alternatives more accessible, with the goal of creating a more equitable and plant-based food system for all.
Daily immune support amid the pandemonium
Trend: Immunity supplements always experience an uptick during the cold and flu season. Big-time health scares like specific flu epidemics invariably lead to booms. COVID-19? That's taken wellness supplements to a whole 'nother level.
How it's spreading: Many brands are slapping "immunity" on old supplement SKUs much like they were integrating CBD into lines in 2019. In other cases, old ingredients are being combined to create super powers—the Symbiotics Probiotic with Colostrum is emblematic here (bonus points for being a BIPOC-owned brand). Vitamins C, D and zinc are old reliable ingredients that have gained easy consumer favor—Nutritional Brands launched Zinc Up, an innovative spray the company quickly developed using ionic zinc that allows the mineral to readily bond with water, making the delivery format possible and for the body to readily absorb it. Barlean's also has gone the nonpill format with a spray olive leaf extract. And nutrition legend Jeffrey Bland, PhD, started a new brand, Big Bold Health, featuring the concept of immune rejuvenation—you can build your immune system like you can muscles in a gym, featuring a newly discovered exotic ingredient, Himalayan Tartary Buckwheat.
Lab results: The year 2020 is proving to be the banner of all banner years. Nutrition Business Journal is tracking immunity supplements to grow at an eye-popping 51.2% over 2019 sales. The biggest winner of all is elderberry—the purple syrupy herb is being pegged by NBJ to grow at just north of 200% in 2020. But it's not even just immune-centric supplements that are being snatched up—sales of multivitamins, the cornerstone of nutritional wellness, are up about 112% in 2020.
Prognosis: Even with approved vaccines signaling the light at the end of the tunnel, the idea of maintaining wellness is not lost on anybody. That spells a new, significantly elevated baseline for supplements in general and immune-support products specifically.
New ways of brand storytelling
Trend: In recent years, brands have been on a path of communicating through greater depth and value. By incorporating new and innovative ways of targeting and connecting with consumers, a brand demonstrates that it fully understands and meets its consumer's needs by telling the stories behind the brand mission and product solutions. The pandemic has presented challenges in getting these messages across. Because they can't be in stores doing demos, founders have had to think of creative ways to connect with consumers and share their brand stories as well as the values that drive the brands.
How it's spreading: Virtual cooking demonstrations posted to social media or online conference platforms have exploded as one way to connect with consumers who are making most of their meals at home. Brands such as Gardein and Caulipower used the popular IGTV platform and enlisted celebrity help to create engaging online experiences for their followers—no tasting of the product required. This enabled the brands to connect with their core consumers in a more personal and long-lasting way.
Forager Project, among others, launched a campaign to help get out the vote for the 2020 U.S. election and used branding—from landing pages and social media channels to limited-edition packaging—to activate its target consumer base and cultivate a message about what the company stands for.
Lab results: Survey results from New Hope Network NEXT Data and Insights suggest that consumers are still keyed into these behaviors and continue to care about brands that uphold their values. Specifically, 30% of consumers who prioritize natural brands, products or ingredients say they are doing more research than normal to understand the political views of brands and retailers.
And values-based consumer behavior hasn't declined significantly, despite the pandemic, according to our tracking of consumer behavior throughout the year.
Prognosis: It's difficult to replace the sensory experience that product sampling provides (shoppers do consume most of these products after all), but 2020 has forced brands to think beyond traditional marketing messaging, providing an opportunity for greater depth in telling the story behind the products and the values of the people behind the companies. This level of transparency is what consumers want—and will demand—going forward.
Quest for Rest
Trend: It's a strange paradox all right—we need energy yet we can't sleep. Is the root cause anxiety and stress? Too much screen time for too long? Or just modern life as we know it?
How it's spreading: Getting better sleep is not just about sleeping pills. So Good So You has a sleep shot that contains chill herbs California poppy and lavender, plus probiotics to settle your tummy for a good night's rest. Along the same lines, H2rOse rose water is a pint's worth of rose water tonic with some bonus saffron—who's not wild about saffron? Hemp CBD is capitalizing on the COVID-19 freakout with the selling point of cannabidiol including thwarting anxiety and stress and helping with sleep. Winged Women's Wellness goes one better by combining hemp CBD with melatonin, 5-HTP, GABA and L-theanine. And it's all in a gummy.
Lab results: After a few flat years, melatonin has suddenly roared back to life, with 2019 sales growth pegged at 14%, and another 17% in 2020, according to Nutrition Business Journal data. Melatonin makes up about half of all healthy sleep supplement ingredients in market share, followed by hemp CBD at 13% and combination herbs at 11%.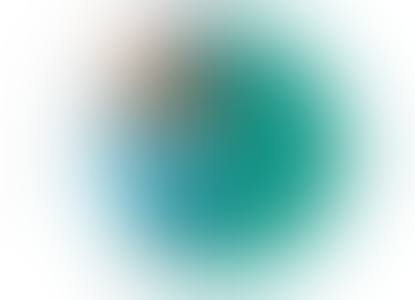 Prognosis: There's a chance that the new year will bring about a new political administration with the promise of eliminating the daily damage report, plus the COVID-19 vaccines could also bring about blessed relief. But if we only go back to the way we were, we weren't exactly Rip Van Winkles in 2015, either.
Plant-based ethics/Responsible animal protein
Trend: Though seemingly on opposite ends of the spectrum, these trends go hand in hand in many regards—each in its own way a reaction to people's growing concern about injustices in the conventional dairy and meat industries. Plant-based ethics speaks to the ugly side effects of the livestock industry as a driver for consumers to consume more plants and avoid animal-based foods entirely.
At the same time, the push for more responsible animal proteins is a reflection of similar concerns and an awareness about the egregious side effects of the meat, seafood and dairy industries on our social and environmental conscience. This awareness is driving consumers to seek out meat and dairy products that have been produced in more humane, sustainable and responsible ways.
In addition to people's overarching concerns about health and the environment, both of these trends speak to core questions of injustice. On the one hand, the pandemic has finally helped thrust the inhumane treatment of animals onto the national psyche like never before, while COVID-19 outbreaks in meatpacking plants have shone the light on the exploitation of meat production workers, a large percentage of whom are immigrants.
How it's spreading: Brands are creating more sustainably and responsibly sourced plant-based alternatives to animal products. Ripple Foods embraces the idea that even the smallest actions can have lasting impact. The brand uses pea protein in its alternative to real-dairy milk—making the conscious choice to source from a crop that has a smaller environmental impact than, for example, almonds. It also sources its peas in places with abundant water so as not to require irrigation. Brands that engage in direct trade and fair wage programs that support workers and communities are also supporting the push toward greater equity in our food systems.
The move away from conventional animal products has also helped drive demand for more responsibly sourced and sustainably produced meat and dairy products. Vital Farms lists the farm where the eggs were produced on the end of each carton and the company sources only from pasture-raised hens from small family farms. Additionally, the products are all Certified Humane and the brand embraces environmentally conscious agricultural practices. For their part, both Thousand Hills and Grass Run Farms' cattle consume forage diets their entire lives and are 100% pasture raised.
Lab results: According to New Hope Network's NEXT Data and Insights survey results, 46% of consumers find the 100% grass-fed certification important when shopping for meat products. In addition, 39% find USDA Certified Organic important while 34% find Certified Humane important.
Prognosis: Though many consumers still don't seem to be giving up their meat entirely, they are in a discovery period of adding plant-based alternatives and seeking more sustainable and ethical meat and dairy options. Transparency around sourcing standards will continue to expand in both categories, and flexitarian consumers will be wooed by the increasing number of products that offer convincing plant-based alternatives at competitive prices. Although plant-based milk and meat products will continue to boom, plant-based butters, eggs and seafood will continue to grow as important plant-based categories.
Subscribe and receive the latest updates on trends, data, events and more.
Join 57,000+ members of the natural products community.
You May Also Like
---
Sep 20 - Sep 23, 2023
Natural Products Expo East is the East Coast's leading natural, organic and healthy products event.
Learn More