Nutrition Capital Network Deal Download: April 2019
Nutrition Capital Network Deal Download: April 2019
Supplement deals were down in 2018, but sales are expected to rebound. Besides supplements, hot categories in natural products include CBD, hemp, snacks, dairy and tech.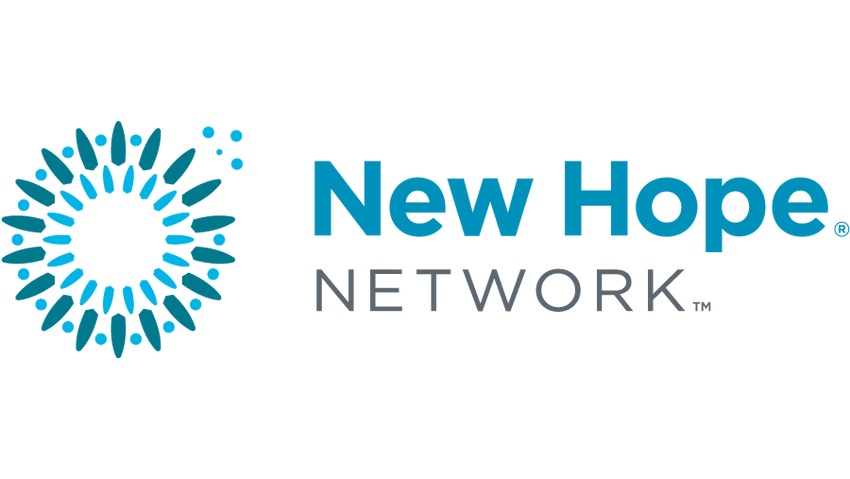 Supplement deals
The NCN Transaction Database tracked half the number of dietary supplement acquisitions in 2018 compared to the prior year. But with global supplement sales rebounding to nearly 6% growth in 2017 and projected to remain steady through 2021, according to a global supplement business report by Nutrition Business Journal, the segment is likely to remain of interest to companies pursuing health and wellness opportunities.  
In April, Unilever announced it is acquiring OLLY Nutrition—a brand of gummy supplements, protein powders and snack bars—and described Olly as an innovative brand in the fast-growing health and wellbeing space that "nicely complements" its beauty, personal care and foods businesses. OLLY Nutrition was co-founded in 2014 by Eric Ryan, who previously co-founded Method, a home and personal care products company. The announcement comes six months after Unilever closed a 75% stake in Equilibra, an Italian personal care and nutritional supplement business.
Through its venture unit, Unilever was also a return investor in a $35 million Series B financing in Nutrafol hair-health supplements. L Catterton led the round. Launched in 2016, Nutrafol addresses the hormonal, environmental and hereditary causes of hair problems using botanicals, vitamins and proprietary nutritional blends.
Hemp and cannabis companies also made deals in the supplement space. Seeking to leverage an established supplement distribution network in Europe for cannabidiol (CBD) sales, medicinal cannabis company Abattis Bioceuticals Corp. of Canada is acquiring the Pro Natura BV. The nutritional supplement company has around $11 million in annual sales and is being sold by Catalyst Investment Capital Corp. for $7.5 million.
Hemp grower and extract manufacturer Elixinol is acquiring a 25% stake in Altmeds LLC, maker of Pet Releaf hemp-derived CBD products. The two companies will leverage supply chain efficiencies, according to Elixinol, which supplies organic hemp extract for Pet Releaf. The deal is also expected to give Elixinol greater exposure to the CBD pet products market, which according to Brightfield Group research cited by Elixinol is forecast to grow at a CAGR of 151% between 2018-2022 to a market size of $1.16 billion.
Other supplement deals included Dane Creek Capital Corp., which added to its pet focused portfolio by acquiring RawPaw Natural Foods of Canada, a distributor and marketer of pet supplements that complement a raw pet food diet.
Balance Point Capital, a maker of "multifunctional" supplements for humans (and their dogs) announced an investment in SmartyPants, Inc., a portfolio company of North Castle Partners, to facilitate refinancing and support growth.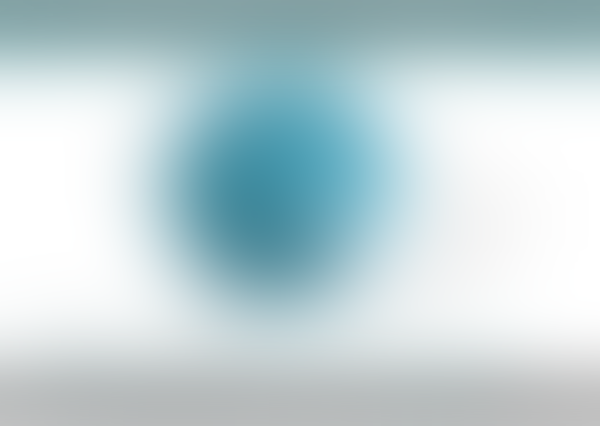 Snack deals
Mondelēz International announced a minority investment in Hu Master Holdings, parent company of both Hu Kitchen and the Hu brand of vegan and paleo snacks. This is Mondelēz's second investment as part of its SnackFutures innovation and venture hub. Hu products include vegan, soy-free and sugar-free chocolate, in addition to grain-free crackers.
District Ventures Capital closed an equity investment with OHi Food Co., producer of refrigerated OHi Superfood Bars made with plant-based ingredients and free from gluten, grains, dairy, soy, refined sugars and GMO ingredients.
Food deals
Dutch organic food company Royal Wessanen NV agreed to be acquired for $997 million in cash by a consortium of PAI Partners and Wessanen's largest shareholder, Charles Jobson. As part of an agreed growth strategy, Wessanen will upgrade operations to improve efficiency and add scale through acquisitions. Wessanen brands include Bonneterre, Bjorg, Clipper, Kallo, Whole Earth and Zonnatura.
Kettle Cuisine, an artisan producer of refrigerated and frozen natural soups, acquired Harry's Fresh Foods, a custom food manufacturing company. Since Kainos acquired Kettle Cuisine in 2015, it has invested more than $300 million to acquire complementary businesses and expand its "from-scratch" bone-broth capabilities.
North Castle Partners made an investment in Maya Kaimal Foods LLC, a brand of Indian-inspired sauces, condiments and ready-to-eat dals and rices named for founder and cookbook author Maya Kaimal.
Sunrise Strategic Partners, a Boulder, Colorado-based accelerator of emerging brands announced an investment in Cali'flour Foods. This is the 11th investment for Sunrise, which was co-founded by nutrition industry veteran Steve Hughes and Trilantic North America, since it launched in 2016. Cali'Flour Foods makes low-carb, gluten-free pizza crusts, flatbreads, crackers and pasta using fresh cauliflower as a main ingredient.
Dairy deals
Goat milk transactions were prominent in the dairy segment, with Swiss dairy giant Emmi taking a 66% stake in the organic goat and sheep milk processor Leeb Biomilch GmbH of Austria (annual sales of approximately $16.8 million). Emmi's goat milk network now includes three processors in the United States (Cypress Grove, Redwood Hill, Jackson-Mitchell/Meyenberg) and three in Europe.
Following Bubs Australia's recent announcement of a Chinese joint venture with BeingMate Baby & Child Food, it is now acquiring one of its suppliers, Australia Deloraine Dairy, for around $17.8 million in cash and $7.1 million in shares. Additional payments of up to $10.7 million could be made during the next three years. Deloraine produces a Bubs goat milk infant formula and CapriLac goat milk powder.
Fem-tech deals
Technology targeting under-served areas of women's healthcare made headlines in April, with London-based Elvie, announcing a $42 million Series B led by private-equity firm IPGL and supported by Octopus Ventures and Impact Ventures UK. Elvie sells a silent wearable breast pump and a smart pelvic floor exerciser.
In the United States, fem-tech company Kindbody raised $15 million in Series A financing, bringing its total to $22 million. The company says it is reinventing women's health care through brick-and-mortar and mobile clinics, starting with fertility care and expanding into mental health, nutrition and gynecological services. RRE Ventures and Perceptive Advisors co-led the round.
Test kit deals
Also empowering consumers to take control of their health, EverlyWell raised $50 million in financing for its test kit platform, led by Goodwater Capital with Highland Capital Partners joining. EverlyWell offers 35 lab tests starting at $49, including tests for food sensitivity, fertility, cholesterol, STDs and thyroid. EverlyWell will use funding to expand its digital platform and scale partnerships with companies like CVS and Humana.
Impact investor HCAP Partners announced an investment in Confirm BioSciences, a developer of diagnostic drug and wellness kit tests like Drug Confirm for substance detection, and HealthConfirm to test for health and wellness hormones and neurotransmitters.
Biotech deals
Ingredion Incorporated is leading a Series B funding round in Clara Foods, a biotech startup making animal-free egg whites using a proprietary microbial fermentation technology. Ingredion will partner with Clara Foods to distribute and market alternative egg proteins, which are derived from yeast and promise to reduce both the production and environmental costs of using animal proteins. 
Agritech deals
TerViva, an agriculture technology firm commercializing pongamia trees, raised an additional $20 million in its first close of a Series D funding. Pongamia trees, known as vertical soy, produce up to 10 times more beans per acre than soy for plant protein, vegetable oil and biofuel, according to TerViva. New funds will allow TerViva to accelerate research and product-development partnerships, in addition to supplying farmers with its patented, high-yielding oilseed trees.
IPO news
In April, Beyond Meat Inc. looked on track to generate as much as $183.8 million from its initial public offering, but the maker of plant-based burgers raised $240 million on May 2, with stock trading well above its IPO price of $25. The company closed with a market value reported at around $3.8 billion, eclipsing the $1.21 billion high-end original estimate. In 2018, Beyond Meat had a net loss of $29.9 million on net revenue of $87.9 million. According to Bloomberg, Tyson Foods Inc. sold its 6.5% stake in Beyond Meat ahead of the IPO and plans to launch its own alternative protein product.
Post submitted a draft registration to the Securities and Exchange Commission for a proposed IPO of its Active Nutrition business, which sells ready-to-drink protein shakes, beverages, powders, nutrition bars and supplements under the Premier Protein, Dymatize, PowerBar, Supreme Protein and Joint Juice brands. In FY 2018, the business generated net sales of $827.5 million, an increase of 16% over the prior year. Post announced in November its plan to spin off the business and sell approximately 20% of the ownership.
Divestitures
Two transactions in April saw CPG giants back-pedaling on diversification into fresh foods. Danone SA is selling Earthbound Farm, its U.S. packaged organic salads business, to family-owned Taylor Farms in California for an undisclosed amount. Founded in 1984, Earthbound Farm is one of the largest producers of organic salads in the United States, generating annual sales of about $400 million in 2018. Earthbound Farm was part of Danone's acquisition of WhiteWave completed in 2017.
Campbell Soup Company is selling Bolthouse Farms to an affiliate of Butterfly Equity for $510 million. Acquired by Campbell in August 2012, Bolthouse Farms produces organic beverages, dressings and carrots. Upon completion, Campbell will have divested its entire Campbell Fresh division, having agreed in February to sell its Garden Fresh Gourmet salsa, dips and soup business to Fountain of Health USA.
New funds
Private equity firm North Castle Partners announced the close of North Castle Partners VII, L.P. at $400 million. The oversubscribed fund was raised in less than five months. North Castle focuses on healthy, active and sustainable living.
Cultivian Sandbox Ventures closed Cultivian Sandbox Food & Agriculture Fund III. The $135 million fund invests in food and agriculture technology companies that address global megatrends, including demand for protein, food safety, traceability, nutrition, and resource efficiency.
Rio Investment Partners of Canada announced the launch of a new venture capital fund focused on the North American ag-tech and food-tech value chain. Successor to Avrio Capital, a specialist in agricultural equity investing, Rio is targeting $150 million and has secured $77.5 million in a first close.
Disclaimer: NCN does not warrant the accuracy, reliability, or timeliness of any NCN news item. Before relying on any NCN News item, the information should be independently verified.
To sign up for Nutrition Capital Network's bi-monthly newsletter, click here.
Subscribe and receive the latest updates on trends, data, events and more.
Join 57,000+ members of the natural products community.
You May Also Like
---