Nutrition Capital Network: December 2017 Deal Download
Nutrition Capital Network: December 2017 Deal Download
Nestle captured attention this month with its supplement company purchase. Here's a bit about it and other top recent investment deals in the nutrition and health and wellness industries.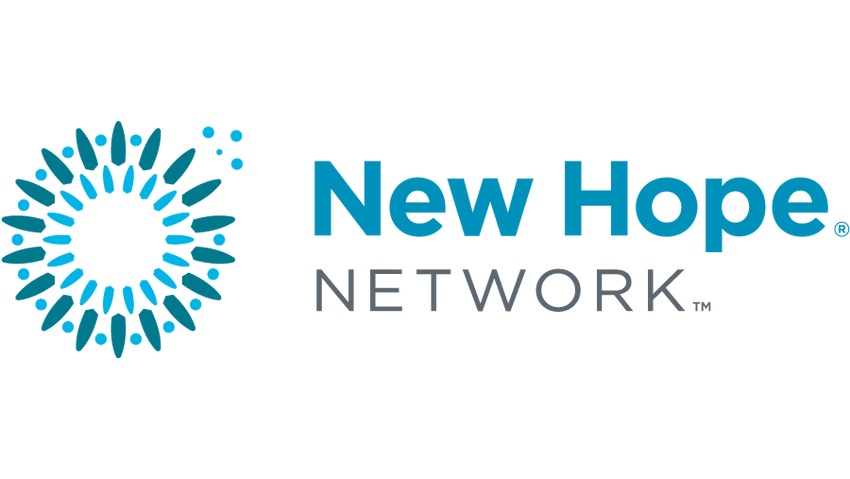 Two major deals this year should add heft to the dietary supplement industry. Global investment firm KKR, one of the biggest names in private equity, completed the acquisition of The Nature's Bounty Co. (formerly NBTY Inc.) in September. December was the turn of the world's largest food corporation, as Nestlé announced the purchase of Atrium Innovations, a leading supplement company in the practitioner channel. Nestlé will pay global private equity firm Permira $2.3 billion in cash for Atrium, which is expected to generate sales approaching $700 million in 2017 through practitioner and retail channels.
The move supports Nestlé's pursuit of growth opportunities in consumer health care to complement the company's focus on high-growth food and beverage categories, Nestlé officials said. Atrium will become an independent operating division of Nestlé Health Science, which houses nutritional shakes and soups, diet replacements and medical foods.
The Nestlé deal reframes supplements as food rather than pills—spearheaded by Atrium's largest and most profitable brand Garden of Life whole food supplements—at a time when pharmaceutical giants Pfizer and Merck are exploring sale of their consumer health care businesses, which feature the Centrum and Seven Seas supplement brands, respectively. Other Atrium brands include Pure Encapsulations and Douglas Laboratories. Nutrition Business Journal pegged consumer sales of supplements through the practitioner channel at $3.7 billion in 2016 on 7.8 percent growth, faster than the supplement industry at large and led by Atrium Innovations, Metagenics and Standard Process.
NCN members offer perspective on the Nestlé-Atrium deal.
In nutritional science
Lumen Bioscience raised $13 million in new capital. The synthetic biology company uses spirulina (blue-green algae) as a platform for making high-value proteins and other molecules for foods, cosmetics and medicine. The round includes a Series A investment totaling $11.2 million and a $1.8 million grant from the U.S. Department of Energy. "For years, demand has grown for natural alternatives to food and cosmetics with artificial colors made from petroleum and coal tar, which many believe to be unhealthy. But high cost and variable quality have held back natural colors from being widely adopted," said Brian Finrow, Lumen's chief executive officer and co-founder. Lumen's first product is a natural blue colorant for high purity applications in food and cosmetics. The market for natural colorants is worth $1.5 billion, according to data cited by the company.
Arzeda (Seattle), a company using computational and synthetic biology to create new enzymes and proteins closed a $15.2 million Series A round. New investors include Universal Materials Incubator and Casdin Capital, which join Series A lead investor OS Fund. Arzeda says it has already developed proteins for global manufacturers to reduce the cost of producing high-value food ingredients; improve crop yield and resilience; and increase the performance and sustainability of advanced polymers.
DuPont Nutrition & Health announced a Microbiome Venture to engage in strategic partnerships focused on health and wellness. The first major partnership will be with the APC Microbiome Institute in Cork, Ireland, related to maternal and infant microbiomes, which play a critical role in infant development and long-term health. DuPont said the Microbiome Venture would play a key role in its business growth strategy.
Plant-based products
Plant-based proteins saw two deals in branded food: Tyson Foods Inc. participated in a $55 million financing round for Beyond Meat, increasing its ownership stake from the 5 percent established a year ago. This round was led by Cleveland Avenue LLC, the venture capital firm founded by Don Thompson, former chief executive of McDonald's Corporation, and will be used to more than triple the size of Beyond Meat's production footprint.
Canadian consumer packaged meat company Maple Leaf Foods is to acquire Field Roast Grain Meat Co. for $120 million. Field Roast is a brand of premium grain-based meat substitutes and vegan cheese products, with sales of approximately $38 million. Field Roast complements Maple Leaf's early 2017 acquisition of Lightlife Foods, a veteran brand of refrigerated plant-based foods, for $140 million from Brynwood Partners.
Snacking deals
Two major food companies seeking growth in the snack category announced big deals in better-for-you brands. The Hershey Co. agreed to acquire Amplify Snack Brands Inc. in a transaction valued at approximately $1.6 billion, including debt. The deal represents a multiple of approximately 14.8-times 2017 adjusted EBITDA, Hershey said. Founded in 2014, Amplify brands are led by SkinnyPop popcorn, Oatmega whey protein bars, Paqui corn chips, and Tyrrell's potato chips. "The acquisition of Amplify… is an important step in our journey to becoming an innovative snacking powerhouse," said Michele Buck, Hershey president and chief executive officer. TA Associates is Amplify's largest shareholder.
Campbell Soup Co. agreed to acquire Snyder's-Lance for $4.87 billion. Snyder's-Lance reported $2.2 billion in net sales for the trailing 12 months ended Sept. 30, 2017, and the purchase price represents a premium of approximately 27 percent to Snyder's-Lance's closing stock price on Dec. 13, 2017. Brands include Late July organic chips and crackers, Emerald nuts, Cape Cod non-GMO chips, EatSmart veggie crisps and Kettle chips.
Also in snacks, Mars Inc. and Kind LLC announced a strategic partnership wherein Mars would take a minority stake in the whole foods bar maker. Kind will provide Mars with "a pioneering and trusted brand to anchor a newly formed global health and wellness platform," while Mars will provide Kind with its "proven international model to expand into new markets," Kind said in a statement. Mars will lead growth of the business outside the United States and Canada.
More food and beverage deals
In branded food and beverages, NadaMoo!, a dairy-free frozen dessert company, closed a $4 million funding round with InvestEco Capital. NadaMoo! is made with organic coconut milk. Other investors in the round include District Ventures and Working Lab Capital. According to Future Market Insights, the global market for plant-based ice cream will reach $1 billion by the end of 2017, spurred by consumers who are lactose intolerant and demand for healthier ice cream alternatives generally.
Danone Manifesto Ventures announced a minority stake in bottled water company Kona Deep, participating in a $5.5 million financing alongside Grand Crossing Capital and local Hawaiian investors. Kona Deep offers the benefits of "naturally occurring deep ocean electrolytes," Danone said. Waters are one of Danone's four business lines, generating €4.6 billion in 2016 with growth close to 3 percent from sales of Evian, Volvic and other brands.
Pet deal news
Illustrating that a growing number of consumers believe "pets are people too" and are forecast to spend accordingly, Fuzzy Pet Health successfully closed a $4.5 million seed round co-led by Eniac Ventures and Crosscut Ventures. Subscribers to Fuzzy Pet can chat with vets in real time, request diagnoses and prescriptions, and get recommendations for products and services based on their pets' lifestyle. The recently added Fuzzy Plus program focuses on curative care and diagnostic services like in-home cold laser therapy for pain and inflammation.
Meanwhile, The Riverside Co. sold Outward Hound to J.W. Childs. Outward Hound designs and distributes interactive pet toys, in addition to pet accessories such as travel gear. Outward Hound was a Riverside portfolio company for four years, during which time add-on acquisitions included Petstages, Dublin Dog, Bionic Pet Products and Zoo Active. Founder Kyle Hansen will retain a significant stake in the business.
Personal care deal news
In natural personal care—typically one of the less active segments covered by the NCN Transaction Database—three deals were recorded this past month, led by Unilever's acquisition of Sundial Brands, a natural hair and skin care manufacturer with 2017 sales of approximately $240 million. A champion of "inclusive beauty" that addresses skin and hair care issues traditionally ignored by mass market companies, Sundial's approach complements the Unilever Sustainable Living Plan "to accelerate growth while increasing positive social impact," Unilever said. Earlier in the year, Unilever Ventures secured a minority stake in the natural skin care brand True Botanicals.
Prose, a maker of fresh and custom-made hair care products, announced a $5.2 million Series A round led by Forerunner Ventures, bringing total funding to $7 million. Founded by former L'Oréal and Phyto executives, Prose says it has sourced 76 natural ingredients and developed a proprietary algorithm to create custom-made formulas that are cruelty-free, non-toxic and free of sulfates, parabens, dyes, phthalates and GMOs. The brand was founded "to fix diversion, in which mass-produced hair care systems labeling themselves as professional-grade are being sold everywhere from Amazon to Costco, bypassing professionals." Consumers begin with a consultation with their stylist, or online with a Prose professional.
Encore Consumer Capital sold MyChelle Natural Skin Care to French Transit LLC, the marketer and distributor of Crystal natural deodorant. MyChelle is sold through natural retail and direct-to-consumer channels and is Encore's second exit in the beauty industry following the 2014 sale of Tarte Inc.
Other deals
In contract manufacturing, Nellson Nutraceutical LLC, which makes branded and private label nutritional bars and functional powders, acquired Genysis Brand Solutions Inc. The acquisition replicates in powders what Nellson achieved in bars three years ago by acquiring Le Groupe Multibar Inc. in Canada and creating "a clear category leader," said Nellson Chief Executive Officer Jamie Better.
In ingredients, Lakeview Equity invested in NutriScience Innovations LLC, a cGMP-certified global supplier of nutritional and functional ingredients, including branded and natural and organic ingredients. Lakeview Equity acquired the probiotics developer and manufacturer UAS Labs in 2013.
In retail, Target Corp. agreed to acquire Shipt Inc., an online grocery delivery service, for $550 million. Analysts see the move as a response to Amazon's same-day delivery strategy, which the online giant recently expanded.
McKesson Canada, a supply chain and health care services company, acquired Well.ca, strengthening the online commerce capabilities of McKesson Canada's retail assets, including Rexall Drug Store.
Nutritional supplement retailer Vitamin World, which filed for bankruptcy protection in September, received a $26 million cash offer from Latium Enterprises in December to purchase its remaining 150 stores, Newsday reported. Centre Lane Partners acquired Vitamin World from NBTY (now The Nature's Bounty Co.) in 2016 for about $25 million to operate as a standalone retail business. Nature's Bounty sold the Holland & Barrett retail chain in the UK to L1 Retail for about £1.8 billion earlier this year.
In technology (apps, delivery, devices, software, and ecommerce), Health IQ, which brokers life insurance for health-conscious people like cyclists, runners and vegans, announced $34.6 million Series C. Also BV Investment Partners announced a strategic investment in Precision Nutritio, a provider of nutrition certification and coaching software and services. And Farmers Business Network, a digital farmer-to-farmer network, announced a $110 million Series D funding round to expand its crop marketing, direct purchasing, and farm analytics services.
The Hain Celestial Group Inc. (Lake Success, N.Y.) acquired Clarks UK Ltd., a producer of natural sweeteners including maple syrup, honey, carob, date and agave. Clarks generated approximately £7 million in net sales in 2016 and is regarded as a strategic fit with the Hain Daniels spreads business "as consumers continue to seek to reduce their sugar intake and look for better-for-you alternatives to refined sugar."
Arca Continental, the second largest Coca-Cola bottler in Latin America, acquired Deep River Snacks, a maker of better-for-you snacks with annual sales of approximately $45 million.
Red Monkey Foods, a portfolio company of San Francisco Equity Partners, has acquired San Francisco Salt Co. from founder Lee Williamson.
The Barilla Group, the Italian pasta and bakery giant, has launched a venture capital fund and innovation hub called Blu1877, according to an article posted on Barilla's website.
NCN presenter update
FireRein Inc. (Napanee, Ontario) received an investment from Bioindustrial Innovation Canada. FireRein makes Eco-Gel, a 100 percent bio-sourced, food-grade water additive that when introduced into fire hose water streams provides enhanced fire suppression while solving the toxicity issues associated with traditional additives. FireRein was a presenting company at Nutrition Capital Network's (NCN) first meeting in Canada in June 2017, hosted by NCN and Natural Products Canada (NPC). NPC has also invested in FireRein.
NCN events
Nutrition Capital Network is now accepting applications for all NCN Investor Meetings in 2018 from companies interested in presenting business plans to an audience of qualified investors. Visit nutritioncapital.com to apply online. Meetings in 2018:
NCN XXII: Spring Investor Meeting, May 9-10, 2018, New York.

NCN Europe V, May 14, 2018, Geneva, Switzerland.

NCN Canada II, June 27-28, 2018, Toronto, Canada.

NCN XXIII: Fall Investor Meeting, October 2018, San Francisco.

NCN Investor Meeting X at SupplySide West, Nov. 7, 2018, Las Vegas.
Nutrition Capital Network, an organization that connects investors with high-potential growth companies in the nutrition and health and wellness industry, added 460 companies to its Nutrition and Health & Wellness Industry Deal Flow Database in 2017, bringing the 10-year total to 3,100 companies. More than 400 investors (including 46 NCN Cornerstone Investors) attended NCN investor meetings in 2017 and were introduced to 89 presenting companies selected from the applicant pool.
Get the monthly Nutrition Capital Network News direct to your inbox. Register below.
Subscribe and receive the latest updates on trends, data, events and more.
Join 57,000+ members of the natural products community.
You May Also Like
---