Nutrition Capital Network: March 2018 Deal Download
Nutrition Capital Network: March 2018 Deal Download
In March, Nutranext became the latest supplement brand to be snatched up by a giant CPG. Proteins and beverages also saw considerable activity.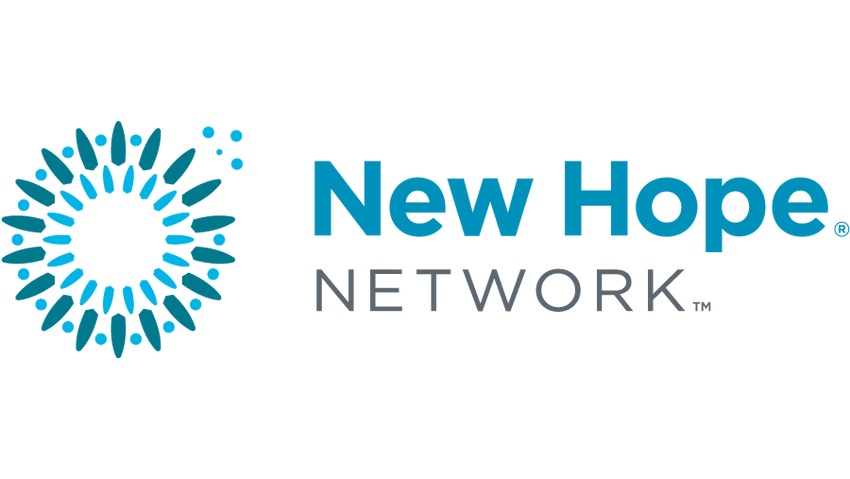 Some of the best-known brands in the natural retail channel changed hands last year with the acquisitions of The Nature's Bounty Co. by KKR, Nutraceutical International by HGGC, and Atrium Innovations by Nestlé. Combined, these three mega deals represented approximately 70 supplement brands, many natural retail staples as well as those sold through practitioner and direct-to-consumer (DTC) channels.
In March, The Clorox Company announced it would buy Nutranext from WM Partners for $700 million or about 3.5 times sales, bringing another half dozen natural retail and online supplement brands under big-company ownership. A vertically integrated manufacturer and marketer, Nutranext generated 2017 sales of about $200 million from Rainbow Light Nutrition (ranked No. 2 in vitamins in natural retail), Natural Vitality, Neocell, Champion Performance, Iceland Health, Sedona Labs and the boomer-oriented e-commerce and online community brand, Stop Aging Now.
According to WM Partners, Nutranext nearly doubled revenues and more than quadrupled EBITDA since its involvement in 2015 through organic growth and strategic acquisitions. Clorox says it will use digital marketing and strong partnerships in retail and e-commerce to accelerate growth.
Counting the pending Nutranext acquisition, nine of the top 17 supplement brands in the natural retail channel, as ranked by SPINS (VMS; 52 weeks ending 2018-Feb-25), would be owned by global companies or private equity firms, including Clorox, Danone, Kikkoman, Nestlé, Otsuka and Proctor & Gamble.
Ingredient deals
The Nutrition Capital Network (NCN) Transaction Database tracked 42 acquisitions in healthy ingredients in 2017, up from 29 in 2016, with financings also on the rise. In March, publicly traded Naturex of France became a target for Swiss flavors and fragrances giant Givaudan, which will acquire a 40 percent stake for €522 million ($645.66 million) and follow up with a cash tender offer for Naturex's outstanding shares. Naturex makes botanical extracts and natural and organic specialty ingredients, generating revenues of €405 million in 2017 from 16 production sites worldwide. The move is part of Givaudan's 2020 strategy to strengthen its natural product offerings and complements the Swiss firm's recent acquisitions of natural ingredient companies Activ International, Vika and Centroflora Nutra. Givaudan also has a strategic partnership with U.S. manufacturer Draco Natural Products Inc. for proprietary botanical ingredients.
Protein deals
Alternative proteins continued to attract investment. Ancient Nutrition—a maker of bone broth products including protein powders, supplements and meal replacements—announced a strategic minority investment of $103 million from VMG Partners and others. An investment of this size in the nutrition, health and wellness industry is more commonly associated with technology or biotech ventures rather than a niche market within the branded food and beverage segment. Ancient Nutrition's reported 266 percent compound annual growth rate between 2013 and 2017 likely enhanced its attractiveness, as did the credentials of its co-founders, Jordan Rubin and Dr. Josh Axe. Rubin founded Garden of Life whole food supplements and wrote the best-selling "The Maker's Diet." Axe wrote "Eat Dirt," a digestive wellness diet recently aired on public television, and founded the Axe Wellness e-commerce site, which generated $46 million in 2016 revenues, ranking No. 35 on the Inc. 5000 list last year. Founded in 2016, Ancient Nutrition says it is already the second biggest protein supplement and meal replacement brand in the natural health channel.
In non-animal protein, biotech company Perfect Day secured $24.7 million in a Series A funding for its yeast fermentation process to produce dairy proteins (whey and casein) without cows. Funding was led by Temasek, a Singapore state-owned investment company. Perfect Day dairy proteins are sustainable, vegan, lactose-free and cholesterol-free, and sidestep the environmental footprint of traditional dairy production. Founded in 2014, the company also announced its first patent for animal-free dairy proteins in food applications.
In insect protein, Aspire Food Group, a company that farms food-grade crickets as a sustainable protein source, acquired Exo, a protein bar made with cricket flour. Exo will become Aspire's consumer brand and will begin using Aspire's Aketta brand cricket ingredients. Insect protein is a small but growing market in the United States, expected to exceed $50 million within the next five years and poised to exceed $522 million globally by 2023, according to Global Market Insights. Exo was a presenting company at the NCN Spring 2015 Investor Meeting.
In whey protein, Carrington Farms acquired Tera's Whey, a supplier of organic whey proteins sourced from artisan cheese makers in Wisconsin, in addition to goat whey protein powder. Tera's Whey was founded in 2009.
Beverage deals
Spindrift, a sparkling water flavored with fruit, closed $20 million in Series B-2 funding led by VMG Partners with participation from Prolog Ventures, KarpReilly and RiverPark Ventures. New capital will help launch Spindrift's first national advertising campaign. Spindrift reported 1,000 percent revenue growth over the past 36 months and in 2018 expects to triple distribution. Spindrift was named on Inc. magazine's list of fastest-growing companies in 2017.
Traditionally crafted organic lassi, an Indian-style yogurt drink, got a vote of confidence from KEEN Growth Capital, which invested "slightly less than $4 [million]" in Dahlicious, according to Bevnet. Dahlicious uses a slow-cultured process to make its lassi, delivering "extraordinary probiotic counts, flavor and texture," said Jerry Bello, a managing partner at KEEN. Dahlicious is currently found at Costco, select Safeway stores, Whole Foods Market and specialty retailers, but KEEN aims to make lassi a household word.
Flavored coconut water brand COCO5 raised $1.5 million in its first round of professional capital investment, led by seed capital fund Spiral Sun Ventures and Loop Capital. Basketball pros Marcus and Markieff Morris participated in the round and will be involved in marketing the hydration beverage. Working with Revolution Brands, Spiral Sun also plans to re-launch the classic orange soda brand Slice as a natural low-calorie, low-sugar beverage. Popular in the 1980-90s, Slice was formerly a PepsiCo trademark. Other better-for-you beverages in Spiral Sun's portfolio include Kishr tea, TempoBev, Fruitbelt and Element drinking vinegars.
Shaka Tea, a line of Hawaii-grown iced teas brewed from mamaki, an herbal tea only found in the Hawaiian archipelago, closed its second round of financing, adding three new investors and aligning the company for "a significant capital raise to pursue national and international expansion by the end of the year," according to Bella Hughes, president and co-founder. The company also announced it would launch national distribution in the second quarter following its recent rebrand and updated Shaka Tea formulation with no added sugar and monk fruit for sweetness.
Natural personal care deals
The NCN Transaction Database saw a distinct uptick in natural personal care in 2017, with 22 financings and 23 acquisitions, compared with four financings and 16 acquisitions in 2016.
Unilever has been an active strategic investor in the space. In March, Unilever Ventures made a second investment in the non-toxic skin- and hair-care brand True Botanicals when it participated in an $8 million Series A round led by Sonoma Brands. True Botanicals' Made Safe certified product line is sold primarily direct-to-consumer. The company has grown more 400 percent in the past year. Other personal care companies in the venture arm's portfolio are Beauty Bakerie cruelty-free cosmetics, Gallinee skin care with probiotics, Nutrafol hair loss supplements, and LXMI natural and organic skin care. In 2017, parent company Unilever acquired Schmidt's Naturals deodorant, and the $240-million Sundial hair- and skin-care brand for multicultural consumers.
Sunscreen brand Supergoop! secured a significant minority equity investment from Encore Consumer Capital. Founded by former teacher Holly Thaggard, Supergoop!'s product line is dedicated to delivering broad-spectrum UV protection while taking a "fun and engaging lifestyle approach."
Technology deals
Technology and foodtech have been the growth engine for financings in the nutrition, health and wellness industry over the past few years, but this trend slowed in 2017, with the number of investments down by 20 percent for the year based on NCN transaction data. Within the technology segment, delivery service and apps almost held their own, but fall-offs were particularly noticeable in analytical, diagnostic and monitoring devices.
Bucking this trend, WHOOP, maker of a fitness feedback strap for athletes, announced a $25 million Series C financing led by UAE71 Capital with participation from the National Football League Players Association and others. The strap provides continuous feedback for measures of strain, recovery and sleep. WHOOP will use funding to accelerate international expansion across elite athlete and consumer markets. Worldwide wearables sales will average 20 percent annual growth over the next five years, becoming a $29 billion market by 2022, with smartwatches powering growth, according to CCS Insight data cited by Forbes contributor Paul Lamkin, an authority on wearable technology.
In services, MINDBODY Inc., a technology platform for the wellness services industry, is set to acquire Booker Software, a cloud-based business management platform for salons and spas, for approximately $150 million. The acquisition will combine MINDBODY's consumer network and reach into boutique fitness studios with Booker's presence in salons and spas. Booker generated approximately $25 million in subscription and payments revenue in 2017. MINDBODY's total revenue was $182.6 million, up 31 percent for the year.
Pet deals
Also in the month, Mars Petcare unveiled two initiatives: a $100 million Companion venture capital fund in partnership with Digitalis Ventures; and Leap Venture Studio, an accelerator focused on the future of pet care. The new fund will likely encounter no shortage of potential candidates. March saw pet food deals in both products and services, with Nulo Pet Food raising $5.5 million to grow its high protein, grain-free products with patented probiotics to support immune health and nutrient absorption. BrightPet Nutrition Group acquired Phoebe Products LLC, a family-owned manufacturer of baked and freeze-dried pet treats including the SO Bright brand, giving a boost to BrightPet's healthy pet food portfolio.
In Australia, Mad Paws, an online marketplace for pet services, announced a $5 million series A funding led by Qantas. Mad Paws connects pet owners with walkers, groomers, trainers and sitters via its online platform. Nearly two-thirds of Qantas customers are pet owners, for whom pet care is an important part of their travel plans, making it a good investment fit for Australia's airline.
Other deals
Kraft Heinz became the latest big food company to support food and beverage entrepreneurs. The firm's Springboard platform will grow disruptive startups and develop brands in four areas: natural and organic, specialty and craft, health and performance, and experiential. Springboard will also run an incubator program for businesses at a pre-valuation stage.
The venture arm of global dairy cooperative Fonterra of New Zealand announced its first strategic partnership, teaming with German nutrition start-up Foodspring through an investment in its VC-backed holding company, Goodminton AG.
Danish Dairy cooperative Arla Foods will acquire Yeo Valley Dairies in the UK, a subsidiary of the Yeo Valley Group, and plans to persuade more British consumers to trade up from standard to organic milk, butter and cheese.
Direct-selling company Youngevity International announced the acquisition of ViaViente, distributor of The ViaViente Miracle, a concentrated fruit blend rich in antioxidants. This follows Youngevity's purchase of Australian eco-cleaning product company Nature Direct, announced in February
First Beverage Ventures led an investment round in VitaCup, a vitamin-infused coffee and tea company. Available in a Keurig-compatible format, VitaCup's coffee- and teapods are sold primarily through e-commerce channels.
Private equity firm Butterfly acquired Modern Market, a farm-to-table fast-casual restaurant chain with 28 locations across Colorado, Texas, Arizona, Washington, D.C. and Maryland.
New Barn Inc., maker of almond milk and almond ice cream, raised $3.75 million in a Series A round led by New Food SPV, an investment company created to serve as a funding arm for the company.
Square Organics protein bars reportedly closed a $500,000 convertible note with the venture arm of Thrive Market, an online retailer that sells natural and organic food at wholesale prices to its membership.
Disclaimer: NCN does not warrant the accuracy, reliability or timeliness of any NCN news item. Before relying on any NCN News item the information should be independently verified.
Subscribe and receive the latest updates on trends, data, events and more.
Join 57,000+ members of the natural products community.
You May Also Like
---