What FoodBytes! does for natural entrepreneurs
What FoodBytes! does for natural entrepreneurs
FoodBytes! selects 45 startups annually for exposure to corporate leaders and investors, mentorship, one-on-one connections and a chance to pitch their businesses to FoodBytes! judges.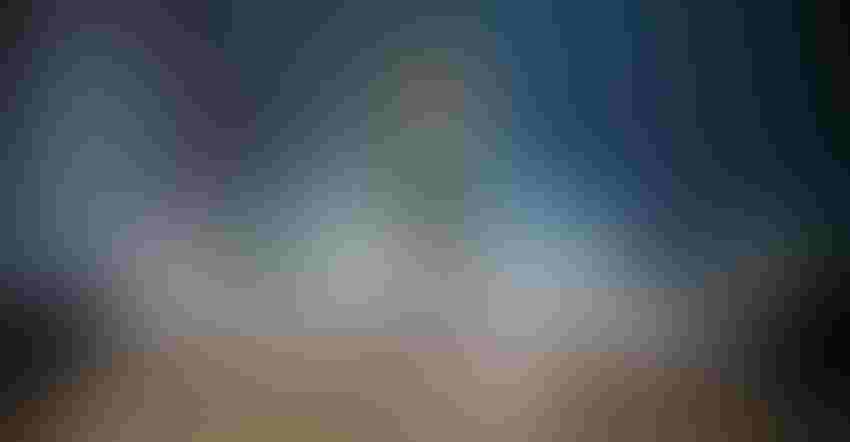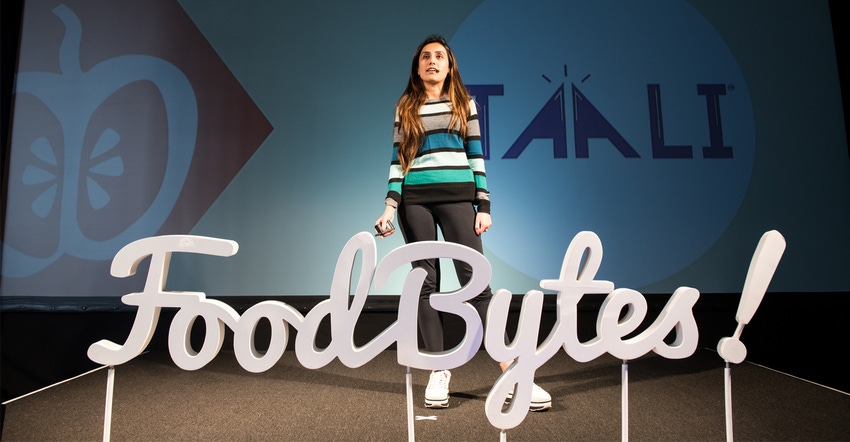 Updated on July 24, 2020.
In this series New Hope Network covers the ins and outs of accelerators and incubators across the United States that provide mentorship, funds and resources to help grow natural businesses. FoodBytes! isn't a traditional accelerator or incubator. Anne Greven, head of food and ag innovation at Rabobank, shares how the evolving platform continues to drive industry collaboration to feed the world's growing population sustainably.
What: Rabobank's FoodBytes!, an innovation platform for startups, large food and ag companies and investors that includes FoodBytes Pitch and FoodBytes Pilot.
When: FoodBytes! Pitch runs October to December annually; FoodBytes! Pilot 6- to 9-month engagements take place year-round.
Notable alumni: Miyoko's Creamery, Know Brainer, Vive Organics.
When are FoodBytes! applications open, and when is the application deadline? 
Applications for FoodBytes! Pitch 2021 are now closed. 
FoodBytes! Pilot is open year-round to corporate partners.
What is the difference between the FoodBytes! Pitch and FoodBytes! Pilot programs?
FoodBytes! Pitch is a startup discovery program offering one-on-one connections with corporate leaders and investors, mentorship, a livestreamed pitch competition and lifetime access to the FoodBytes! alumni network for ongoing connections and support from Rabobank. The platform selects 45 startups annually, including 15 startups in each of three verticals: sustainable consumer food, food tech and agtech. After three weeks of digital programming, the judges select 15 finalists to participate in a pitch competition and award three winners a $10K cash prize to help them scale their businesses and impact in solving food system challenges.
FoodBytes! Pilot is a corporate innovation program where Rabobank serves as a "matchmaker" by pairing corporate partners with startups for customized pilot collaborations based on the organization's unique goals and challenges. These collaborations can result in win-win outcomes, such as product co-development, commercial partnerships, licensing agreements, new customer relationships and investment. 
What types of companies does FoodBytes! assist? 
FoodBytes! Pitch is open to pioneering startups (typically seed and Series A stage) whose products and technologies address major food system challenges. FoodBytes! Pitch encourages applications from entrepreneurs who are positively impacting people, profit and the planet.
What's your mission in doing this work? 
Rabobank's FoodBytes! food and ag innovation platform exists for one reason: to build a powerful engine for ongoing collaboration and innovation between food and agriculture change agents who want to feed the world sustainably. As a leading global food and agriculture bank working across the entire food value chain, Rabobank's global mission—"Growing a Better World Together"—is to help turn today's promising ideas to advance sustainable food and agriculture into tomorrow's impactful solutions. Rabobank believes innovation is key to a thriving food and ag industry equipped to feed a population expected to hit over 9 billion by 2050 while addressing urgent environmental challenges. 
What top attributes is FoodBytes! looking for in applicants? 
Rabobank encourages FoodBytes! Pitch applications from entrepreneurs whose technologies and products address critical food system challenges, including food loss/waste, on-farm automation, animal health tech, shortened supply chains, accessible food e-commerce and functional ingredients. 
FoodBytes! selection criteria includes: positive impact on people, profit and planet; strength and diversity of founding team; business model with potential to address major industry challenges; collaborative mindset; and proven path to commercialization.
What is one game-changing piece of advice you have for entrepreneurs? 
Don't underestimate the power of collaboration to create real change and lasting business success. Many entrepreneurs are very focused on relationships with investors. Be proactive and open-minded about the potential for corporate collaborations and peer-to-peer connections to deliver resources, insights, partnership and scale opportunities that you can't get from funding alone. Our major food system challenges simply aren't going to be solved by individual organizations working in silos. 
What is your favorite project to have come out of your accelerator? 
It's hard to pick just one, as FoodBytes! has facilitated 58 total pilots since 2016. That said, the collaboration between global product development company Griffith Foods and upcycled food startup ReGrained demonstrates the power of partnership to drive impact. After being matched through FoodBytes!, ReGrained completed its first commercial-scale R&D pilot with Griffith to explore potential uses for spent grain as a superfood ingredient. That engagement ultimately led to Griffith backing ReGrained's $2.5 million funding round to fuel the company's ability to build a business-to-business ingredients business—selling its upcycled brewers grains to large food companies—in addition to its existing consumer product line. 
Subscribe and receive the latest updates on trends, data, events and more.
Join 57,000+ members of the natural products community.
You May Also Like
---